Plan a walking tour of great locations for vibrant South American cuisine, right here at home.
Dedicated gourmets and restaurant newbies love The Feed. Register now for our twice-weekly newsletter.
Now that vaccination rates are rising and restrictions are being relaxed, we are all excited to see our passports stamped again soon. In the meantime, however, Bostonians can get a little closer to the southern hemisphere – in their minds, anyway – by planning a walking tour of these great Peruvian restaurants that call right here at home.
Celeste
What started as a Peruvian supper club in the home of Maria Rondeau and JuanMa Calderón eventually became Celeste, an intimate Somerville restaurant that has an artistic, modern lens for everything from Inca stew to flavorful potato terrine to some of the best, freshest ceviche this site offers from Lima. Now, three years after Celeste debuted in Union Square, the couple behind it are preparing for further development: this fall, Rondeau and Calderón plan to open La Royal, a larger Peruvian restaurant in Cambridge just steps from their home where their journey together began.
21 Bow St., Somerville, 617-616-5319, celesteunionsquare.com.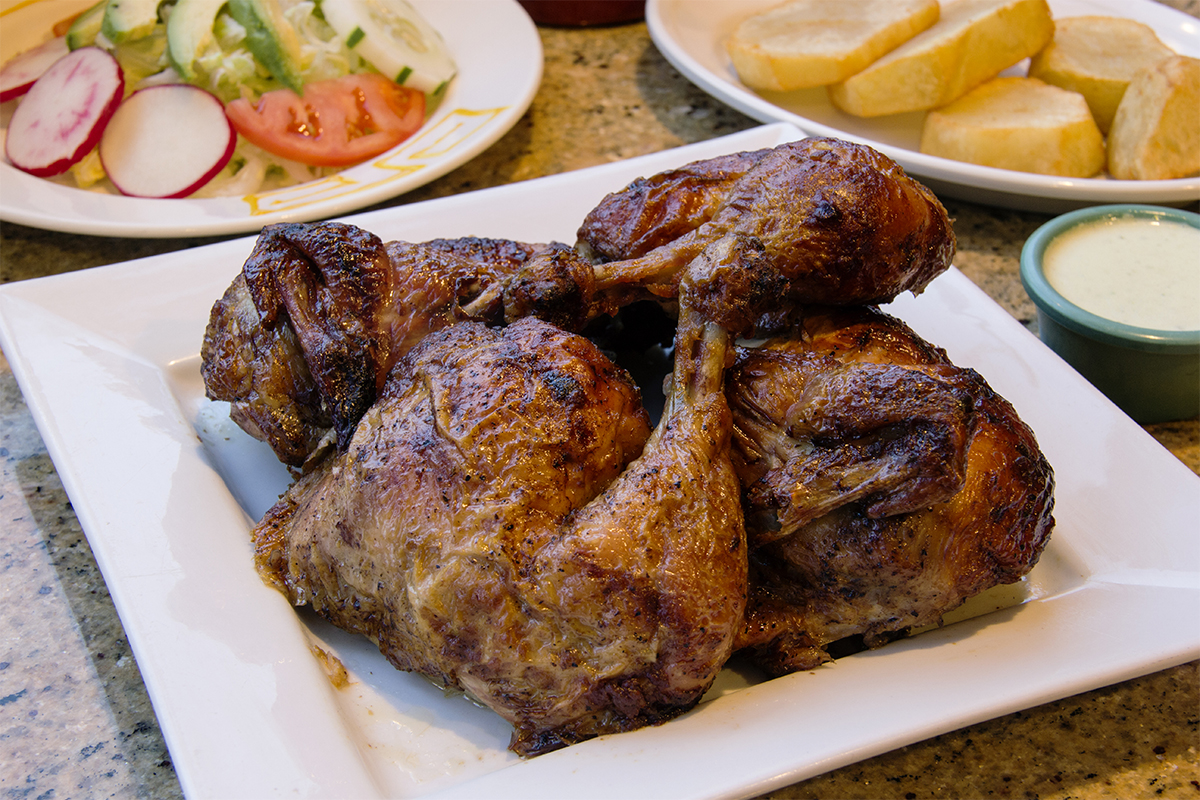 Machu Picchu (and Machu Chicken)
Many years before Celeste arrived in Union Square in Somerville, Machu Picchu had already built its reputation on the other side of the same city block. The first restaurant of the native Peruvian Rosy Cerna is still a miracle, thanks to the traditional atmosphere – colorful murals and textiles, displayed stuffed llamas and of course pictures of the citadel of the same name from the 15th century – as well as the kitchen: tamales of pork wrapped in banana leaf, a superlative seafood stew and grilled chicken with aji amarillo sauce. These charcoal roasted birds are the main event at Cerna's second restaurant across the street, Machu Chicken.
Machu Picchu, 307 Somerville Ave., Somerville, 617-628-7070, machupicchuboston.com; Machu Chicken, 25 Union Square, Somerville, 617) 623-7972, machuchickenboston.com.
Peruvian taste
The newest entry on this list, Peruvian Taste, came into the room that used to be the Charlestown Cafe during the pandemic. It's a morning-to-night destination that offers both American and Peruvian breakfast dishes – including traditional tamales and waffles with lucuma ice cream – as well as lunch and dinner of ceviche, chicharrón, and more. Additionally, however, a portion of the menu is specifically dedicated to Peruvian-Chinese cuisine, or chifa, making it a place to find some particularly tempting fusion spins on lo mein, wontons, and more.
78 Arlington Ave., Charlestown, 617-242-5100, peruvian-taste-restaurant.com.
Grilled Beto's Chicken
It may be perched in Eastie's Eagle Hill neighborhood, but Peruvian-style grilled chickens lure us into this frugal and simple operation. After all, who needs bells and whistles when you have spectacularly seasoned, spicy quarter, half and whole chickens and licuados (Latin American milk and fruit smoothies) to wash down those big birds?
294 Bennington Street, East Boston, 617-561-6005.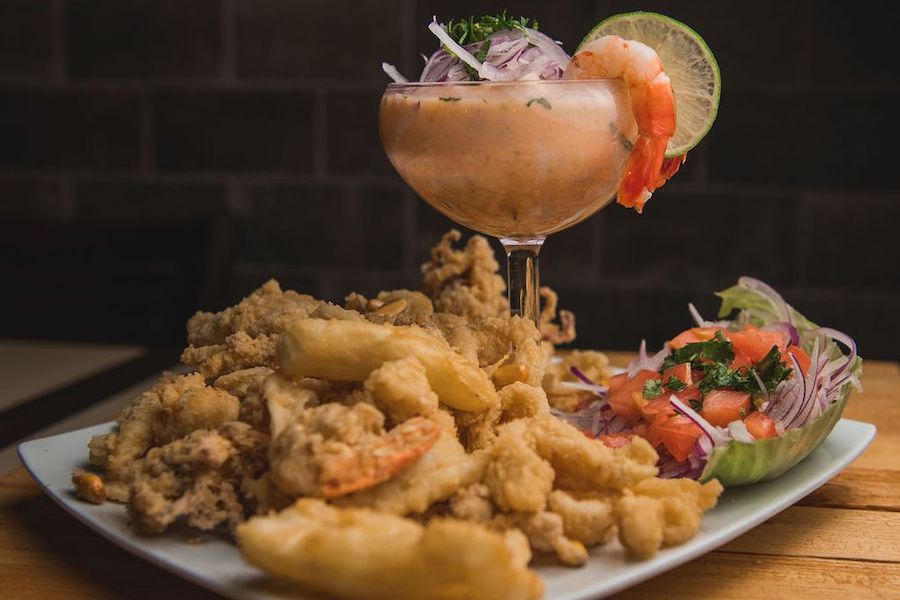 Rincon Limeño
Here's a great idea: get a seat on the terrace of this East Boston institution and order a spread from a dozen list of piqueos or small plates, including a lemony ceviche and clams garnished with lime juice. Such citrus flavors can also be carried over to larger dishes, including the namesake Clasico Rincon Limeño, a shared range of lemon-marinated, deep-fried calamari, shrimp and more. Of course, a Pisco Sour – its acidity is softened by a layer of protein foam – is the perfect cocktail to combine.
409 Chelsea St., East Boston, 617-569-4942, rinconlimeno.com.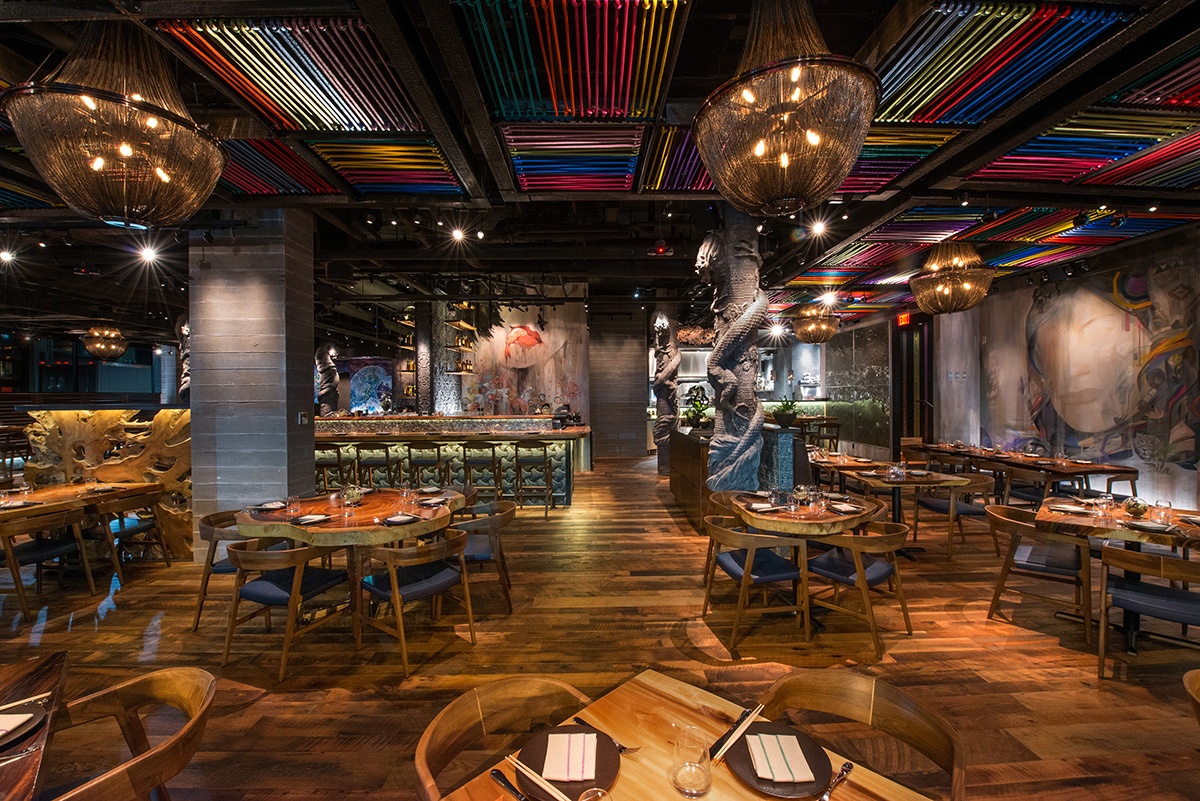 hand
The team behind a family of beautiful and vibrant Boston restaurants – glamorous New American Sanctuary Yvonne's, chic Cuban Lounge Mariel, and sexy Mexican eatery Lolita – turned to Peruvian fusion at Ruka. It's a downtown eye catcher specializing in Nikkei food that brings the Japanese influence to the cuisine of the South American country, and the results are pretty awesome: think of roasted salmon macimoni with shiso chimichurri sauce, grilled yakitori Mushrooms with aji picante and desserts such as cachangas or Peruvian deep-fried dough, with miso butterscotch and caramelized pineapple ice cream.
505 Washington St., Boston, 617-266-0102, rukarestobar.com.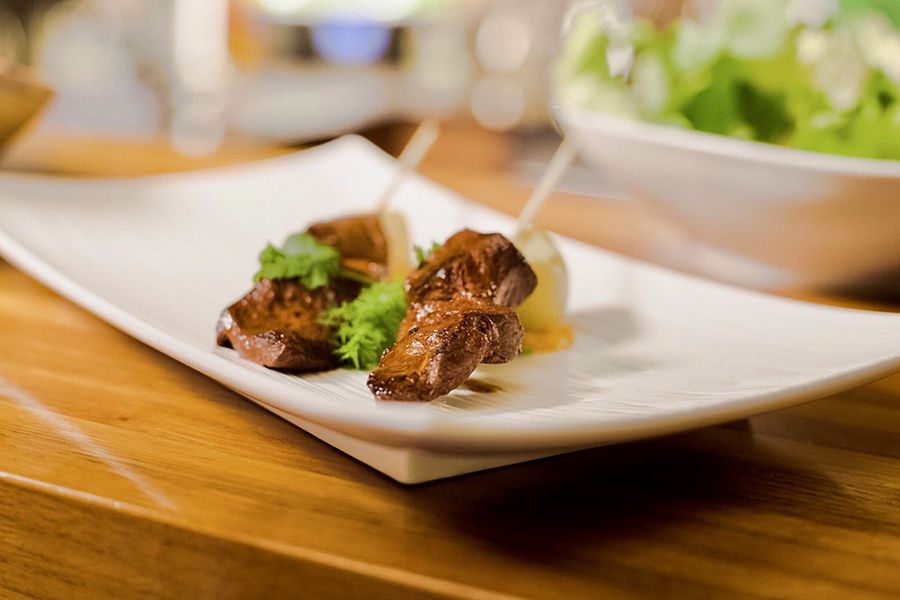 Tambo 22
Though his longtime North End Peruvian-Italian restaurant, Taranta, fell victim to the COVID-era economy, the genius chef Jose Duarte still offers transport kitchen at Tambo 22, which opened in Chelsea just before it closed. However, this project is mostly Peruvian and features upscale plates (skin salmon with sugarcane pepper icing and sauerkraut), approachable yet imaginative (an alpaca and beef burger with huacatay aji sauce) and familiar to Duartes fans: take a look the Amazon paiche wrapped in banana leaves, which was a typical dish in Taranta.
22 Adams St., Chelsea, 617-466-9422, tambo22chelsea.com.
Tutti Frutti
Yes, it is a market – note the small but fine selection of Peruvian food. Absolutely, it's a restaurant – after all, it offers pretty generous portions of Ají de Gallina (spicy and creamy Peruvian chicken stew), anticuchos (beef hearts on a spit), and Lomo Saltado (fried steak with onions, tomatoes, and french fries). It's also very important that you find plenty of South American sweets here, including fruity cakes, cookie sandwiches, ice cream, and syrupy cups of shaved ice.
384 Chelsea St., East Boston, 857-256-2908, tuttifruttirestaurant.com