This is where you can go when it's time for stones or a refreshingly minty mojito.
Devoted foodies and restaurant novices alike love The Feed. Register now for our twice-weekly newsletter.
If your looking for a fantastic Cuban sandwich, there is no shortage of shops in Boston to sign up for. But what if you crave the soul-warming spices in a pile of picadillo or the sublime, caramelized sweetness in a Maduros hill? There are fewer options in town that focus more on Cuban food, but when a heaping plate of Ropa Vieja calls your name, here are some Pearl of the Antilles-inspired spots that really shine.
Doña Havana
The cuisine at this Roxbury restaurant and lounge is as bold and varied as the mojito list – that means a lot. After all, there are dozens of refreshing libations anchored in rum and mint, infused with everything from mango puree to chopped jalapeños, that will take you out onto the outdoor patio whenever you fancy a trip to the tropics. (This terrace is also the perfect spot for an eye-opening horchata cocktail over brunch.) In terms of food, you can find everything from appetizers of mini cubanito sandwiches to a beautiful fried whole snapper and other main courses that are even more tempting with garlicky sofrito sauce, citrus mojo, and more. Feed a whole family? Spring for the slow roast suckling pig that comes with rice, cassava and plantains.
11 Melnea Cass Blvd, Roxbury, 617-708-0796, donahabanarestaurant.com.
The Orientale of Cuba
With its rich stews and plates piled with braised oxtail and other delicacies, El Orientale has been taking the palate to the sunny shores of the island state since 1994. Speaking of coastal cuisine, immerse yourself in an absurdly filling black paella overflowing with clams, squid, clams, scallops, and prawns. You can also prepare a full meal from just the starters – for example, the ceviche with mixed seafood, which tastes great with lime juice, the perfectly crispy ham or the chicken croquettes and the mofongo, which skillfully balances a piquant-sweet balance between fried, mashed green plantains and rinds. Also check out the changing daily soup specialties and end every meal with an order of fantastic silky flan.
416 Center St., Jamaica Plain, 617-524-6464, elorientaldecuba.net.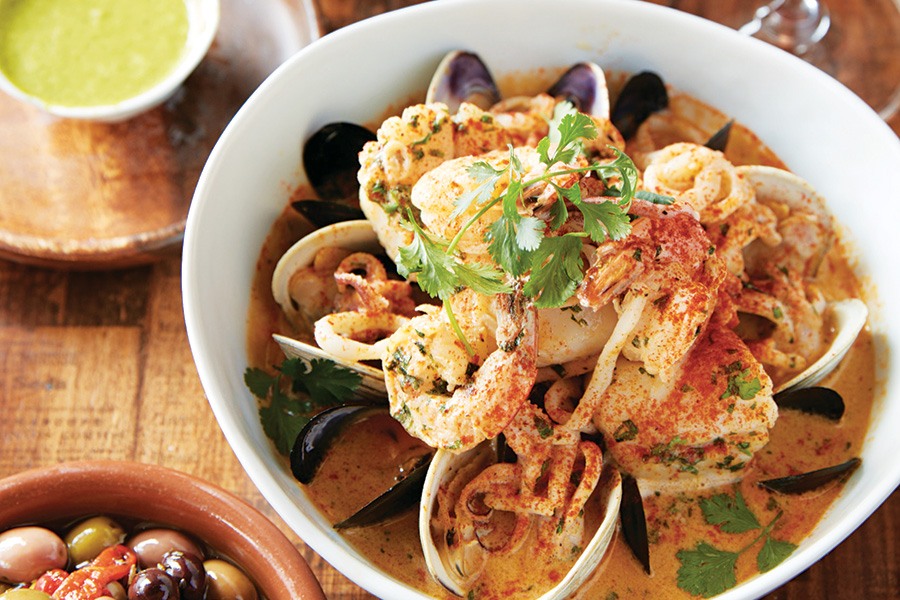 Gustazo Cuban Kitchen & Bar
"Gustazo" means "great pleasure" in Spanish, and that is exactly what you will feel at this pair of Cuban restaurants in Cambridge and Waltham, where the emphasis is on shareable (and very desirable) small plates, empanadas, crispy bags of pastries filled with Beef picadillo and mussels in a rich and creamy chorizo ​​sauce topped with locally baked Iggy's bread. There are a few bigger dishes too, including standout dishes like grilled ribeye with smoked jalapeño chimichurri and slow-roast pork served with charred onions, rice, and beans, and maduras. Not one to put pork on your fork? Check out the excellent range of vegetarian options, including roasted cauliflower with Manchego cheese and pistachios, and chickpea beans with almond sofrito.
2067 Massachusetts Ave., Cambridge; 240 Moody St., Waltham, 855-487-8296, gustazo-cubancafe.com.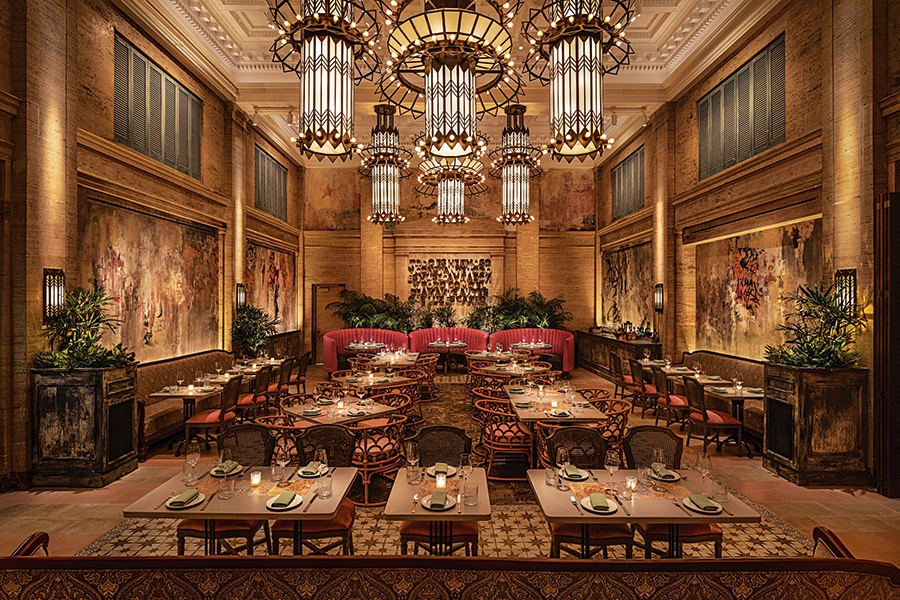 Mariel
According to the minds behind COJE Management (the same team behind Lolita, Yvonne and Ruka), their dazzling hotspot Mariel is based on the "faded elegance" of the pre-Cuban revolution in Havana: the mixture of weathered murals and soft banquets and large planters with palm fronds certainly add a chic and lively scene in times without a pandemic. You won't just come from the scene, however. There's a strong selection of contemporary Cuban-inspired cuisine, including snacks with pork empanadas and yucca cheese puffs. divisible plates like the indispensable Steak Churrasco with a spicy Aji Picante sauce; and Cuban street pizzas – including the Cubano, which reinterprets the classic cake-pan sandwich and adds gruyere, spring onions, and cilantro to the mix.
10 Post Office Square # 120, Boston, 617-333-8776, marielofficial.com.
Old Havana
This cozy place in JP goes perfectly with traditional home-style plates. The fine list of sandwich stand-bys – including an excellent steak offering with plantain chips and mojo sauce – is a great way to have a quick lunch without missing out on rich, slow-cooked flavors. Seafood shines here too, including salmon a la plancha, fiery prawns "a la diabla" with steamed vegetables and yellow rice, and seafood gumbo topped with a side dish of crispy bread. In the starters and side dishes alone, you will find a feast with many examples of plantain-based perfection: See the smashed and fried slices of tasty goodness that are the cornerstones, as well as the taste bomb Maduros or fried sweet plantains.
349 Center St., Jamaica Plain, 617-477-4248, theoldhavanajp.com.