From traditional mainstays to cheeky little bistros, these are the French places around Boston with this je ne sai quoi.
Devoted foodies and restaurant novices alike love The Feed. Register now for our twice-weekly newsletter.
French dishes are notoriously difficult to perfect – luckily, Boston's most talented chefs are up to the task. Whether you're looking for an uncomplicated bistro serving classics from the coast, or a decadent multi-course extravaganza that doesn't skimp on butter, you'll find something every Francophile will enjoy here. And, unlike your recent guilt about Emily in Paris, you won't be ashamed of yourself in front of your French friends in these restaurants.
Aquitaine
Status: Open daily for indoor and outdoor meals, takeaway and delivery.
Longtime Boston restaurateur Seth Woods may have named this bistro for the region in southwestern France that happens to be the wine mecca of Bordeaux, but Aquitaine is a Parisian bistro through and through. Dim lighting, burgundy booths, tile floors, and printed dishes make the South End spot pretty chic – as does the re-embossed outdoor deck, where you can nibble on triple cream salad with a glass of Fronsac while watching in the shade of a striped umbrella. Wherever you take a seat, including in the suburbs of Aquitaine on Chestnut Hill, treat yourself to a hearty meal of Duck a l'Orange, served with parsnip puree and braised kale. However, please avoid the risk of embarrassment: leave the beret at home.
569 Tremont St., Boston, 617-424-8577, aquitaineboston.com.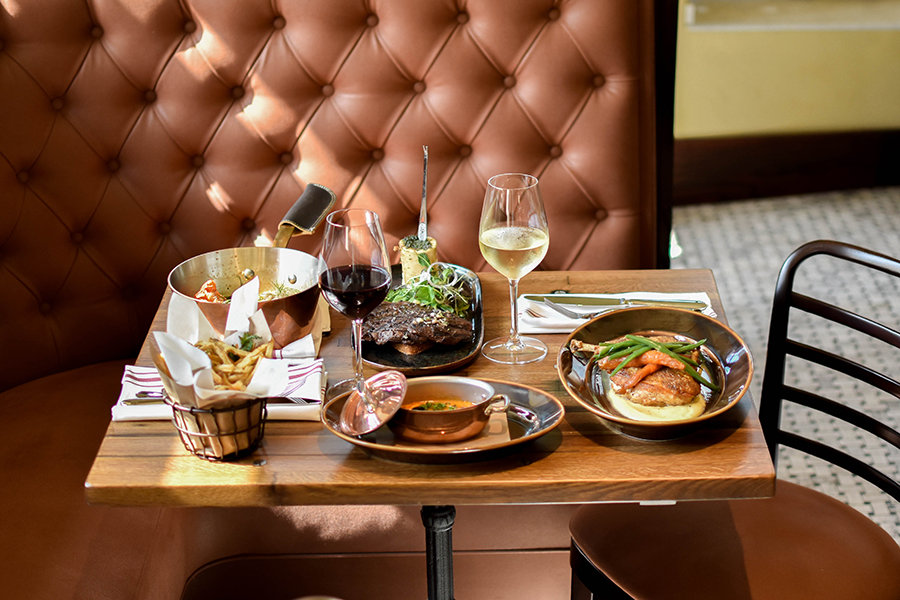 Lyon bar
Status: Temporarily closed. The sibling restaurant including Mistral, which is also on this list, currently offers take-away and delivery.
Whether you want to curl up in a plush, terracotta cabin or channel your inner Hemingway from the expatriate era, this Lyonnaise bistro in the South End has space for you. Jamie Mammano, the award-winning chef behind Boston staples like mistral and mooo … wanted to bring a touch of eastern France to the state in the form of a petit bouchon. He undoubtedly succeeded: while Bar Lyon may be Mammano's smallest company, their menu offers great flavors with their duck confit soaked in "broken garlic butter" on a bed of Lyonnaise potatoes or their classic quenelle de brochet, a tender pike dumpling that comes in a Cream floats lobster velouté.
1750 Washington St., Boston, 617-904-4020, barlyon.com.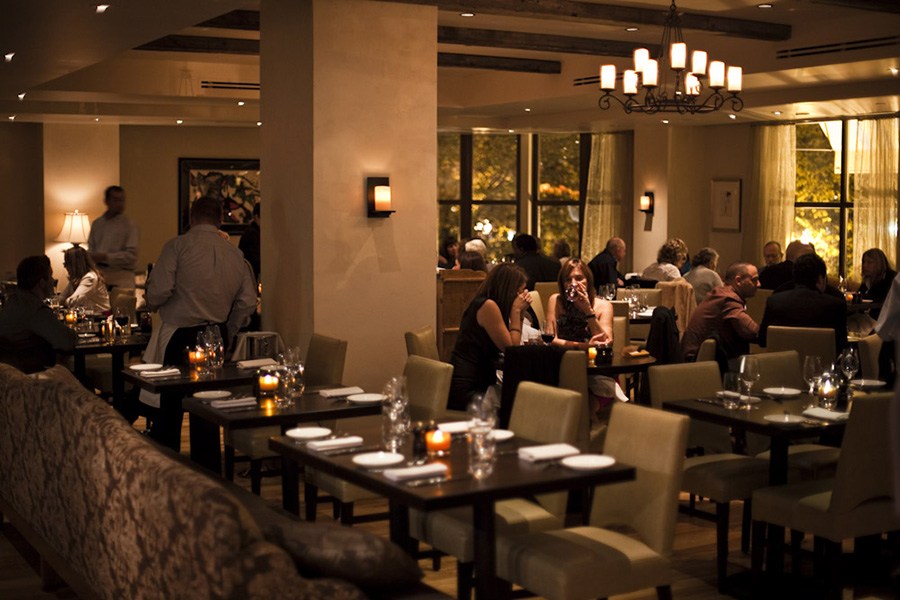 Bistro du Midi
Status: Open Wednesday through Sunday for meals and indoor delivery.
This Back Bay Provencal-inspired staple over the public garden can encourage you to sit up a little straighter and check the buttons on your shirt. But with a quick flick of the crook of a silver table, Bistro du Midi pushes aside the gentle clichés of French waiters. With their engaging demeanor and willingness to talk about Chef Robert Sisca's New England-inspired French seafood dishes, these professionals offer an all-star service to match the superb menu. Enjoy foie gras and bouillabaisse in the elegant dining room upstairs or head to the more relaxed room on the ground floor to have lunch on moules frites while sipping on sancerre. How does the quote work again? Oh yes, let them eat clams!
272 Boylston St., Boston, 617-279-8000, bistrodumidi.com.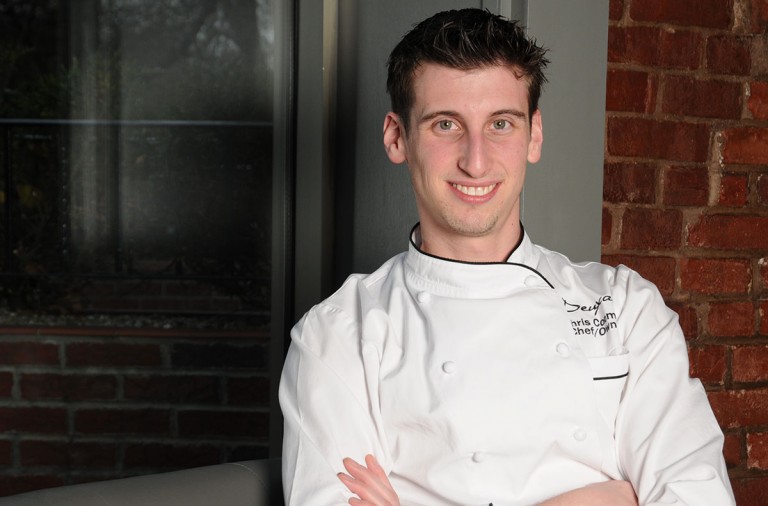 Deuxave
Status: Open Tuesday through Sunday for indoor, outdoor and take-away meals.
On the corner of Avenue de Commonwealth (just kidding, but imagine a second) and Mass Ave. is a sleek, modern French restaurant and lounge that draws stylish crowds, even wines, and feeds the city's top chefs. Perfect for a fourth or fifth date – you know when things get serious – Deuxave has just the right sultry setting and seasonal dishes to close the deal. It might get a little steamy once the 9-hour French onion soup arrives, but Chef Christopher Coombs knows how to keep things cool with a rhubarb and vacherin plate to round off the night.
371 Commonwealth Ave., Boston, 617-517-5915, deuxave.com.
Frenchie
Status: Open Wednesday through Sunday for indoor, outdoor and take-away meals.
In the morning, stop for the crepes and croque monsieurs and enjoy a pre-dinner aperitif with duck magret at this laid-back South End wine bar. Unsurprisingly, the Paris-inspired bistro has an absolutely French menu of classics like Coq a Vin and Steak Frites. While you might be tempted to find a seat at the glitzy white marble bar, find a seat in Frenchie's glass-enclosed sunroom, lit by twinkling bistro lights, and pretend you just had the rose on your table Picked straight from the gardens of your own castle.
560 Tremont St., Boston, 857-233-5941, frenchieboston.com.
My house
Status: Open daily for indoor and outdoor meals, takeaway and delivery.
Celebrity chef Jacky Robert moved from France to Boston in the 1970s to help his uncle open the late, legendary Maison Robert. Eventually, this fusion cuisine pioneer and candidate for Maîtres Cuisiniers de France (Master Chefs of France) spawned his own culinary revolution – first in San Francisco, then back in Boston, where he opened several locations for the Petit Robert Bistro. He has since moved away from these restaurants and now you can find him in Ma Maison, his most traditional and intimate dining room. The homely charmer Beacon Hill is adorned with silver trays, wine bottles, and white tablecloths, providing the perfect backdrop to enjoy beef bourguignon, frog legs, and other classics.
272 Cambridge St., Boston, 617-725-8855, mamaisonboston.com.
Menton
Status: Open Wednesday through Sunday for indoor dining.
Menton is their crème de la crème when it comes to the restaurant collective of legendary Boston chef Barbara Lynch. Named after a picturesque French town on the Côte d'Azur near the Italian border, Menton is a love letter to French and Italian cuisine and French wine. Chat with the sommelier, settle down at one of Menton's rustic provincial tables, and prepare for a luxurious meal of foie gras torchon and cappelletti with A-5 Wagyu beef. Or let yourself be carried away by Lynch – a James Beard Prize winner and Grand Chef of Relais & Châteaux – with their chef's Whim menu.
354 Congress St., Boston, 617-737-0099, mentonboston.com.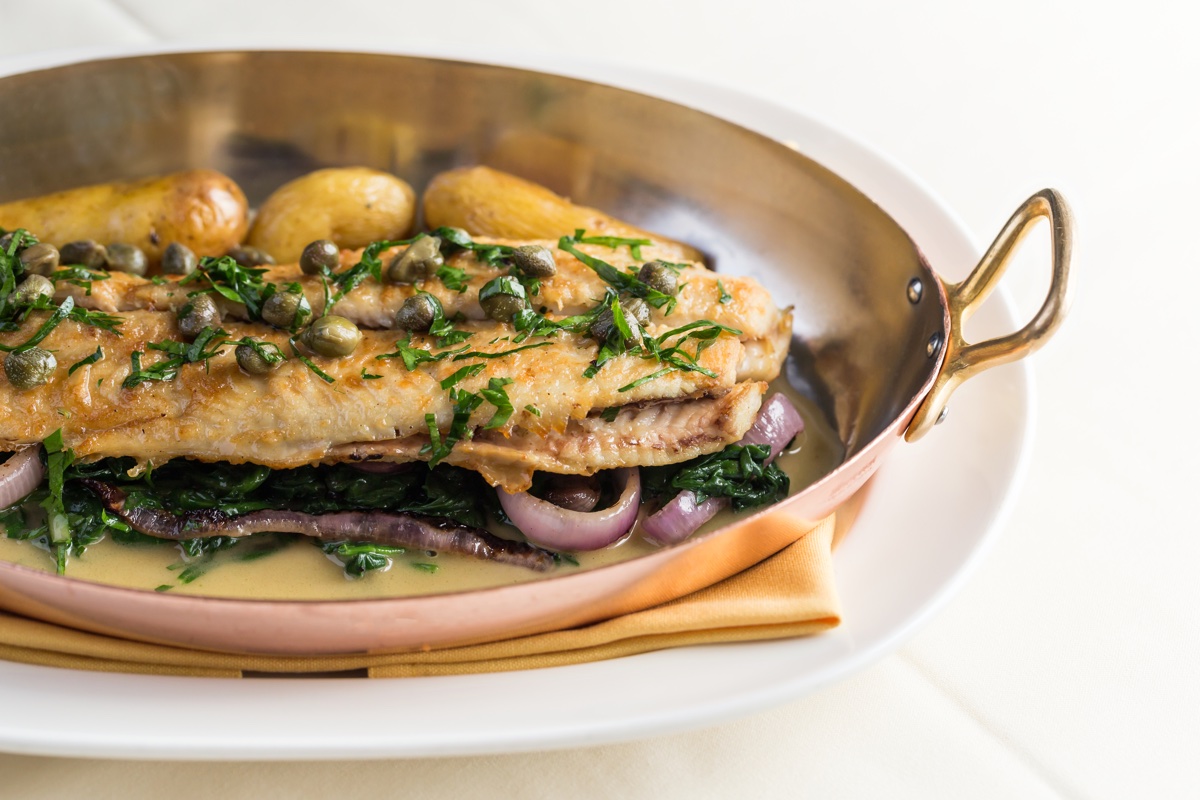 mistral
Status: Open daily for indoor meals, takeaway and delivery.
The first and arguably most famous Jamie Mammano production has served some of the best Franco-Mediterranean dishes in Boston since 1997. Named for the wind that blows through the south of France, Mistral helped bring the heart of the Boston dining scene to the Back Bay-South End border when it opened. Since then, the whole city has exploded – and yet, thanks to its fine balance of flavors, Mistral remains in fashion. See the sturdy dried cherry gastrique drizzled over fried foie gras or the warm, buttery lemon cape sauce poured over the tender Dover sole. A single meal can get the most of your rainy day money, but c'est la vie.
223 Columbus Ave., Boston, 617-867-9300, mistralbistro.com.
Petit Robert Bistro
Status: Open daily for indoor and outdoor meals, takeaway and delivery.
If you ignore the view of the Prudential Center behind the church across the street, you can almost imagine this South End bistro parked right next to Notre Dame. Petit Robert is the perfect place to pursue your French fantasy – and ponder which Paris arrondissement suits you best – while you dig into foie de veau Lyonnaise with caramelized onions or fragrant mushroom risotto with sage brown butter. Church bells ring when you give your adventurous (and very well-fed) alter ego a glass of Sauvignon Blanc.
480 Columbus Ave., Boston, 617-867-0600, petitrobertbistro.com.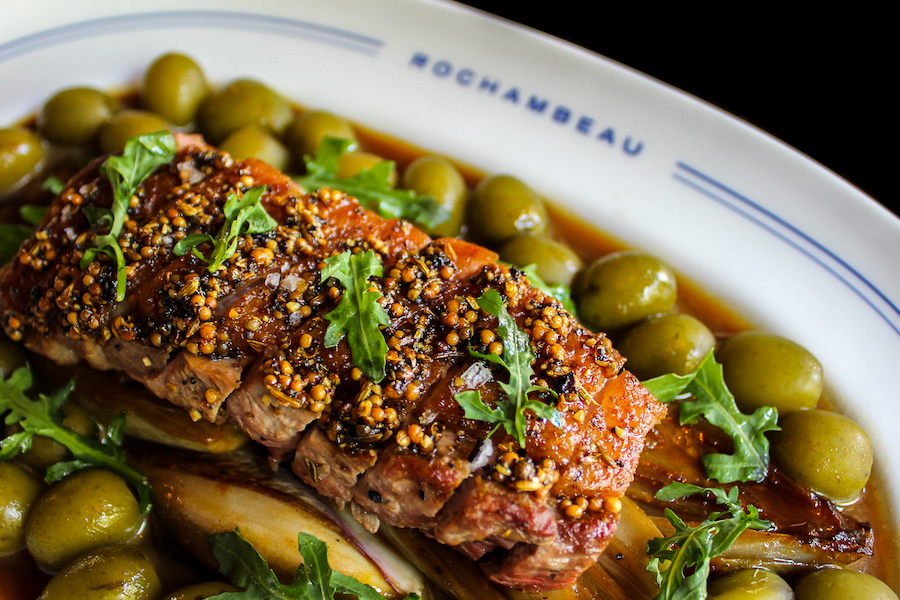 Rochambeau
Status: Open Tuesday through Sunday for indoor meals, takeaway and delivery.
You might roll your eyes at the ultra-trendy influencers who flock to this Back Bay spot to snap selfies over rose glasses. But don't try to argue this against Rochambeau, which – and at a reasonable price – delivers fine, French-inspired food served with a side of lightning. The place is sure to have buoyant energy, from the Art Nouveau-inspired architecture to modern millennial pink chairs from the mid-century. Bring a lot, fizzy, order plenty of starters, and dip in some Parisian truffle gnocchi and crispy french fries accordingly.
900 Boylston St., Boston, 617-247-0400, rochambeauboston.com.
Troquet in the south
Status: Open Tuesday through Saturday for indoor and outdoor meals, takeaway and delivery.
When this cozy Franco-New American bistro moved from its Boylston Street location to a much more spacious room in the Leather District, the Bostonians collectively breathed a sigh of relief. Now everyone has a chance to sink into a laissez-faire mindset and order as much wine as they want from sommelier Chris Campbell's award-winning list. In addition to great drink options, Troquet on South has new dishes of French staples, with dishes like the melt-in-the-mouth pork trio served with sun-dried tomato pain perdu, as well as the Russian-inspired salmon coulibiac. For the full regal treatment, opt for Chef Tyler Stout's four-course tasting menu that is sure to please you.
107 South St., Boston, 617-695-9463, troquetboston.com.