From ho hum meals to premium soufflé pancakes and masterful ramen bowls.
Foodies and restaurant newbies alike love The Feed. Sign up now for our twice-weekly newsletter.
Harvard Square offers a culinary crash course you won't find in any classroom. Browse the books (well, the menus) of these ten restaurants to discover groundbreaking farm-to-table dishes, pizza with traditional sourdough appetizers, and sushi that's a study in simplicity. Topped off with homemade pasta smothered in sauce and more, the meals on the curriculum here pass the taste test.
Alden & Harlow
Michael Scelfo's New American gem may be in Brattle Hall's subterranean level, but the flavors soar skyward. Here – and in the Longfellow Bar upstairs – well-known favorites receive a luxurious lift. Take the New York Strip, served with red wine butter, and the roasted parsnip raviolo smothered in umami-heavy smoked chicken sauce. And don't miss the not-so-secret Secret Burger, either — it's made with Creekstone Farms' homemade meat, topped with a special sauce and an almost holy abundance of goodies like salted onions and fried cheese chips. But in the spirit of secrecy, you'll have to take our word for it on the fixins: the menu merely suggests that "your faith" is written on the burger.
40 Brattle St., Cambridge, 617-864-2100, aldenharlow.com.
Boxwood Ramen Tavern
This Japanese izakaya has been making waves since it opened in March. Start with a few small appetizers, namely the smoked salmon potato salad (trust us) and scallop carpaccio, before getting hooked on the sushi, particularly the yuzu-brightened scallop roll. Those rolling vegan can enjoy the sizzling umekyu sushi (a pickled plum and cucumber combo) and also delve into the ramen — particularly the house specialty (and aptly named) umami ramen. With a pork bone base supported by chicken broth, it's a flavorful wave, with wood ear mushrooms and pork slivers for the ride.
24 Holyoke Street, Cambridge.
Cafe Sushi
Sticklers might protest that this best-of-Boston gem is technically between Harvard and Central Squares (though closer to Harvard). But nobody minds the bold aromas in this bright and elegant place. From platters and special tastings, chef Seizi Imura plays both deceptively simple (the flawless nigiri as a starter) and downright stylish with bento-box ingredients. Japanese herring with frozen onions, anyone? They're still only open for takeout and delivery at the moment, so you'll have to wait a little longer if you missed a chance to see their major 2018 renovation.
1105 Massachusetts Ave., 617-492-0434, cafesushicambridge.com.
Felipe's Taqueria
Forgive the grilling, but what's a surefire way to boost the flavor of your meal? Find the answer with a bite of the wood-grilled steak, chicken and marinated vegetables on offer at this lively and casual hangout. The magic char comes courtesy of the grill's blend of hickory, maple and oak, and you can enjoy the smokiness in everything from the tomatoes in the fresh salsa to the deep-fried burrito stuffed with citrus-marinated steak and smothered in queso . Wash it down with a frozen strawberry margarita on the ever-bouncy rooftop terrace, and now you're cooking.
21 Brattle St., Cambridge, 617-354-9944, felipesboston.com.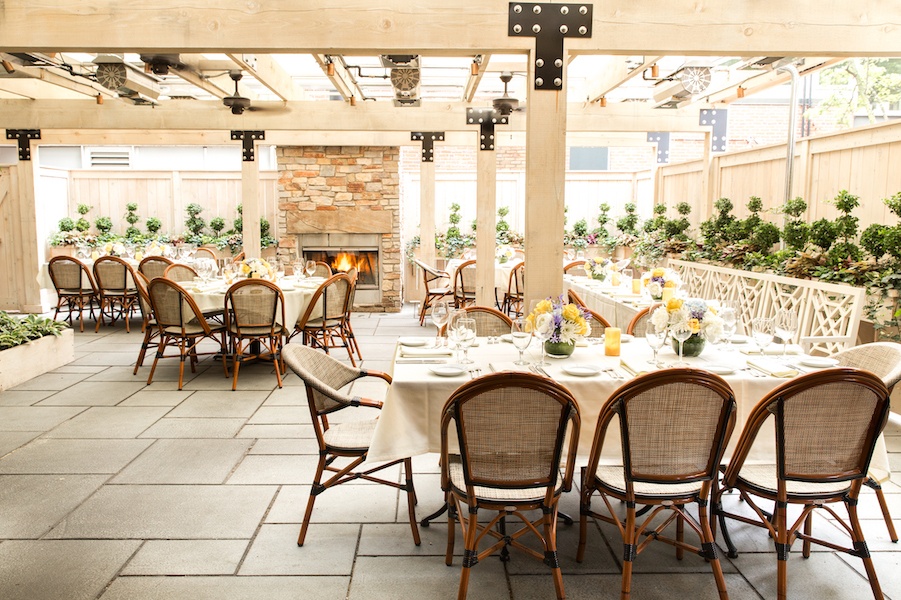 harvest
With a large terrace complete with pergola, Harvest is as picture perfect as can be. Add to the plates of homemade pappardelle with mushrooms and miso butter? Near perfection. It's no surprise that this local legend, which celebrates New England's farmers and producers, has been delighting diners since 1975. garden in the garden. Check out the creative treatment of a traditional side of roasted carrots, here served with a coffee glaze alongside a vanilla parsnip puree and toasted hazelnuts. Pair it with the pan-seared chicken breasts and while away the hours by the indoor or outdoor fireplaces.
44 Brattle St., Cambridge, 617-868-2255, Harvestcambridge.com.
Henrietta's table
Before everything was called farm-to-table – rightly so, or with a little fudge – there was Henrietta's Table, which has been sourcing organic produce from local suppliers for over 20 years. Speaking of fudge, try the chocolate bread pudding with vanilla bean ice cream and caramelized rum bananas. At his skylit American restaurant at the Charles Hotel, chef Peter Davis enchants guests daily for breakfast, lunch and dinner. Enjoy a leisurely breakfast of poached eggs served over baked Harrington ham and anadama bread, or stop by for lunch and enjoy the pot roast panini. For dinner, enjoy roasted sirloin from Maine's Pineland Farms along with creamy blue cheese mashed potatoes. And the weekend brunch? The stacks of buttermilk pancakes promise a sweet escape from the stress of your busy week.
1 Bennett St., Cambridge, 617-661-5005, henriettastable.com.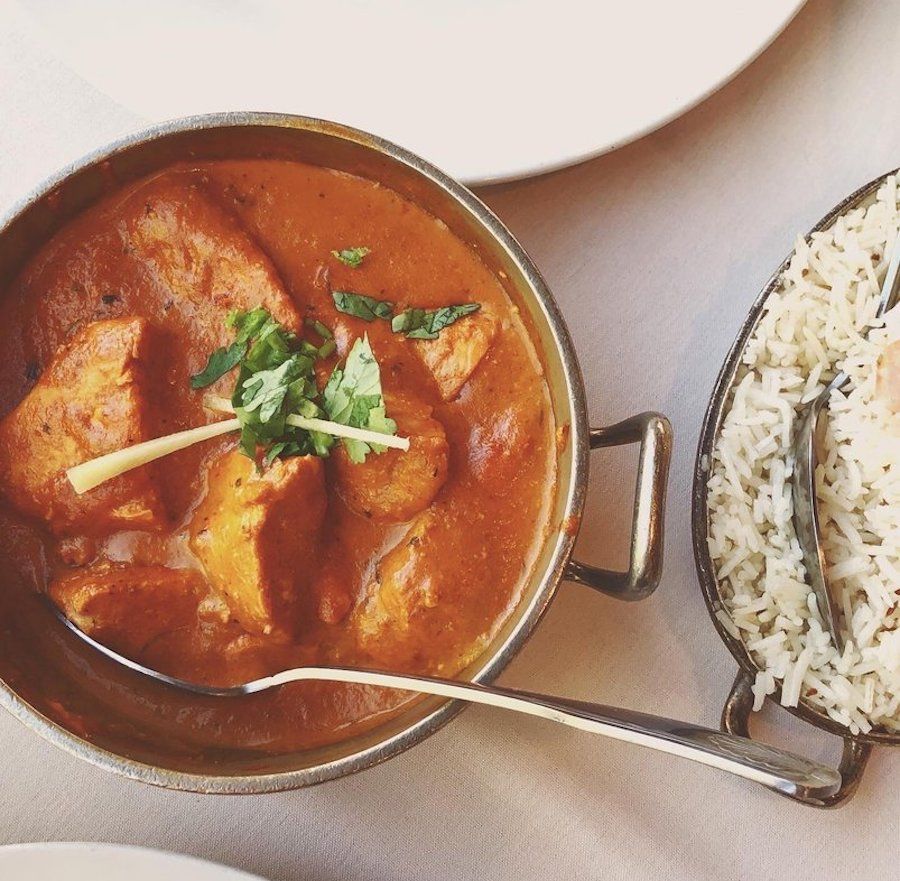 The Maharaja
Crowning a window-lined building overlooking the bustling square, Maharaja offers Indian dishes in royal portions. The novel-length menu has something for everyone. Those craving comfort should look no further than the people-friendly and creamy Chicken Korma. Fancy tandoori? Try the grilled jumbo shrimp marinated in cream and served with paneer. Biryanis bring out the heat and vegetarians will find a feast at the mock savera – spinach and cheese dumplings simmered in a buttery tomato sauce. Enjoy the last of the gravy with lamb naan, but save room for dessert as the traditional Gajar Halwa carrot cake, served warm and sprinkled with warming spices, is the perfect icing on the cake.
57 John F. Kennedy St., Cambridge, 617-547-2757, maharajaboston.com.
Orinoco
Away from the student-crowded streets, Orinoco transports diners to Venezuela, with a menu inspired by the street restaurants of the Andean nation. Antojitos might mean "little craving," but this small-bite section of the menu packs a mighty punch, with the zesty bombshell of almond-filled dates wrapped in bacon, plus chunks of white cheese served in plantain slivers. Elevate empanadas (the shredded beef-filled pocket is nearing perfection) from a snack to a full meal with a side of crunchy yucca fries or starchy tostones balanced by light mojo. But beware: the restaurant does not accept reservations. So get there early to beat the dinner rush. If your travels take you elsewhere, be sure to visit the South End and Brookline Village outposts as well.
56 John F. Kennedy St., Cambridge, 617-354-6900, orinocokitchen.com.
Tuscany
Difficult to say what is more inviting in this homey place: the brick walls and warm wood surrounds, or the soul-boosting bowls of minestrone? Answer these and other existential questions with an avalanche of antipasti — notably the beef carpaccio, which is studded with jewel-like capers and slices of parmesan, and the charred squid, served with mustard sauce. The rest of the menu wanders Tuscany, offering pizzas, homemade pastas (with rigatoni spiced up with double-smoked bacon), and cheese flights topped with truffle honey. Plus, with four different riffs on risotto, be sure to book a round-trip ticket.
52 Brattle St., Cambridge, 617-354-5250, toscanoboston.com.
source
The true source of The Source's delicious wood-fired pizza – alongside the decades of expertise of owner Daniel Paul Roughan and chef/partner Brian Kevorkian – is all thanks to an original batch of sourdough starter. This sourdough starter, dubbed "Mother," is so spoiled she's enjoying some R&R at an off-site facility while her offspring, dubbed "Sister," serves as a new appetizer to the daily batter. This family lineage results in a lighter-than-air crust that provides a soft and chewy landing for a variety of toppings, from sharp-edged hot peppers to a boatload of veggies. Then there's the Eddie Special, a stoned hodgepodge of smoked ricotta, bacon, buffalo chicken, red onion, and ranch. Perfect pies, along with handfuls of pasta and small plates, are served at the industrially hip eatery, which opened in November 2020. As tempting as it may be to start the day with leftover cold pizza, roll in cinnamon-sugar topped pizza donuts for weekend brunch and "Wait, is this a pizza place?
27 Church St., Cambridge, 857-856-6800, sourcerestaurants.com.