When you're tired of the grocery store, all you have to do is try 10 restaurants.
Devoted foodies and restaurant novices alike love The Feed. Register now for our twice-weekly newsletter.
Believe it or not, new restaurants – both physical spaces and take-away "ghost kitchens" – keep opening up during the pandemic. In this new day of dining room capacity constraints and online ordering, it can be difficult to keep up with knowing where the buzz is. That's why we've rounded up some of the most notable additions to the dining scene here. Keep coming back for regular updates and new inspiration on where to have dinner tonight.
dovetail
It's always exciting when a new restaurant arrives in Charlestown, a neighborhood whose food landscape seems a little more stagnant than most. Even more exciting: Dovetail hails from the team behind Brewer's Fork, a popular nearby favorite that happens to make some of the best wood-fired pizzas in Boston. When Dovetail opened in December, there were no cakes on the menu, although New American's offerings included plenty of pastas, rustic-nifty entrees like veal schnitzel with pickled apples, and seasonal small plates like pumpkin and burrata salad with spiced pistachio and fermented honey. Although the pandemic resulted in the full-service dining room being closed until March, according to a representative for the restaurant, you can get one at the Shop at Dovetail, the still-operating takeaway market that offers soups, salads and other dishes Sandwiches for lunch and dinner get an impression of this. We're part of Le Tuna, a baguette loaded with canned tuna, white bean and basil puree, white anchovy, olives and egg. and the Southeast Asian cackalacka, smoked pulled chicken with a mustard-based barbecue sauce, cabbage and Thai chilli salad, and pickled red onions on a brioche bun.
1 6th St., Charlestown, 617-337-5230, dovetailcharlestown.com.
Geppetto
Modern twists of traditional Italian characterize this third (and, to our knowledge, last) restaurant that Chef Will Gilson brought into the mixed-use development of Cambridge Crossing. Geppetto comes from Gilson's pastry-filled Cafe Beatrice and the rooftop restaurant at Lexington and sees plates like Kitchen Sink Meat Lasagna with Porcini Béchamel, Tortellini Soup with Kale and Roasted Chicken, Roasted Artichokes with Meyer Lemon Aioli and Parsley – Chili oil and some particularly excellent fried meatballs in a tomato-brown butter sauce. Also don't miss the quarter pans of Sicilian style pizza.
100 North First St., Cambridge, thelexingtoncx.com/geppetto.
Spirit King Thai
It's big news when the award-winning James Beard team of Ken Oringer and Jamie Bissonnette add another company to their restaurant empire – even if their latest venture has no storefront (technically). Ghost King Thai is the duo's "ghost restaurant", although it is operated from the kitchen in Toro, their tapas spot in the South End. It's part of a growing category of concepts that lack signs, front doors, and physical dining areas. Focusing on buckets of spicy Thai-style fried chicken and some side dishes like green papaya salad, Ghost King only accepts online orders for pickup or delivery. It is ready to rule over a landscape of virtual openings that is only expected to expand after the pandemic.
1704 Washington St., Boston, 617-536-4300, ghostkingthai.com.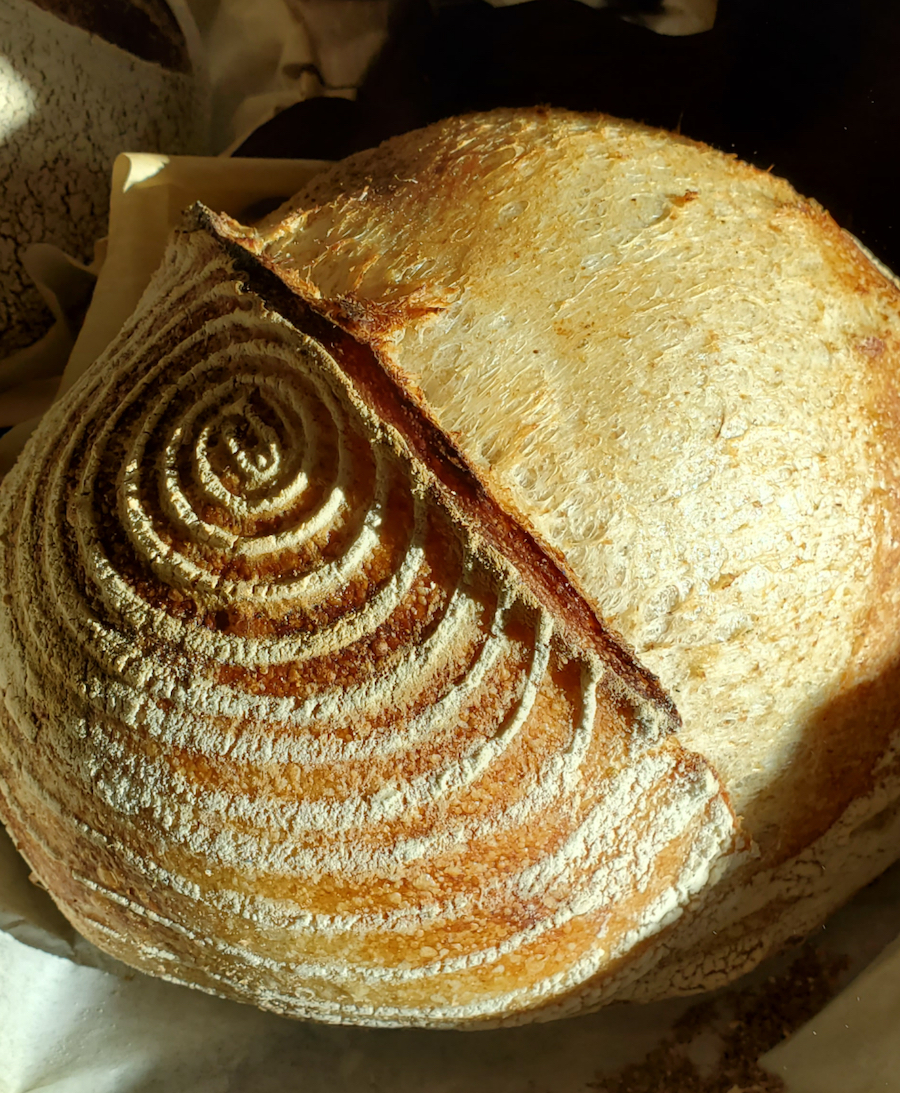 The bakery season
Soheil Fathi helped run his family's successful bakery in Tehran, Iran for years. After moving to America, he had to start from scratch – and by the way, "Made from Scratch" also describes the breads and sweets that you can find at the recently opened, newest incarnation of La Saison in Cambridge. Discover amazing apricot-pistachio and fig-walnut sourdough breads. flaky kouign-amann (similar to a croissant); Feta za'atar scones; fudgy "marble" brownies with swirls of cheesecake; and crispy crackers flavored with turmeric or smoked paprika.
407 Concord Ave., Cambridge, 617-547-0009, lasaison-bakery.com.
Mikkusu Sando
In early 2021, chef Katie Cheung and mixologist Michael Gander plan to open Cloud & Spirits, an upscale, casual restaurant in Cambridge that will offer new American cuisine with notes of Korean influence. Until then, however, his physical address is home to Mikkusu Sando, Cheung's take-away destination for sandwiches with shokupan, or Japanese milk bread, which has quickly gained a cult following. Freshly baked daily (and sure to sell out quickly), the super flaky white bread – served with cut-off crusts – is used to deliver delicious combinations like panko-fried pork with spicy katsu sauce. Tuna salad with kewpie mayonnaise, pickled cucumber and nori furikake spices; and even a sweet satsuma tangerine sando with whipped cream and caramel sauce. Here you will also find some special drinks, such as the honey-matcha latte enriched with cream liqueur.
795 Main St., Cambridge, 617-945-1158, mikkusu.square.site.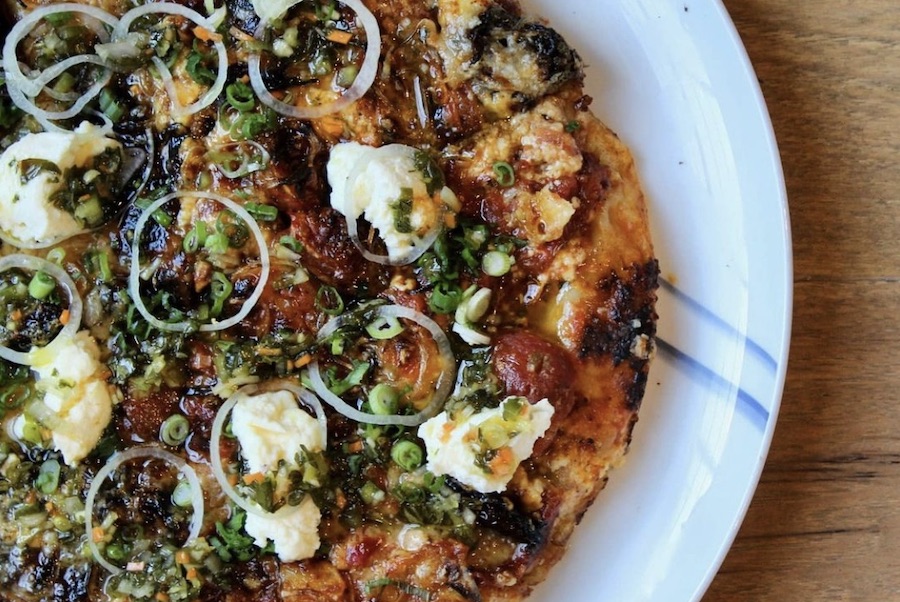 Northern spy
It may take a short drive outside of town, but we highly recommend exploring the menu at Northern Spy. Located in the former home of America's first copper mill on the 9-acre Paul Revere Heritage Site, Northern Spy is from the team behind Cambridge's Loyal Nine who deftly reimagine New England cuisine. This suburban sibling has scratch-crafted, family-friendly dishes cooked around the restaurant's wood-burning fireplace, Chef Marc Sheehan: think flatbreads with smoked tomatoes and shallots, Berkshire pork chops with toasted creamed corn, and a hearty beef stew with flame-kissed vegetables. You can also find some delicious desserts, including a maple pie with poached cranberries and whipped crème fraîche, plus cocktails and wine. Just order your dinner in advance: Northern Spy is only now open for takeout and delivery, and it's popular enough to have orders cut off once nightly supplies run out.
4 Rolling Mill Way, Canton, 781-989-1850, northspycanton.com.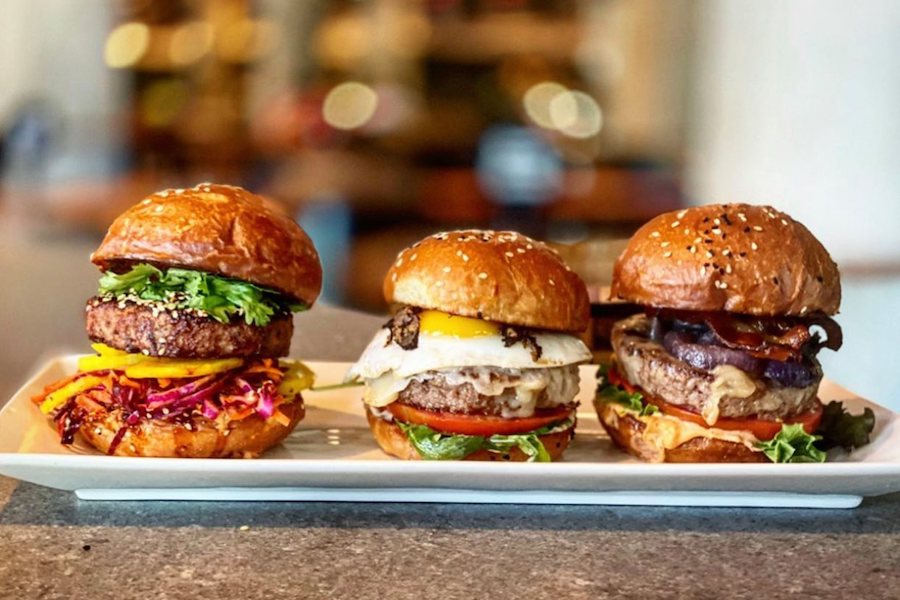 NOW burger
Just months after NU Burger started operating at the Time Out Market, the pandemic hit and closed food halls across town. Now the concept, which focuses on globally inspired burgers, works at the parent restaurant Anoush'ella in the South End. Online pick-up and delivery orders are now being accepted for patties such as the Pesto Basilico Burger with pancetta topping, the Korean Bulgogi Burger with coleslaw and kimchi sauce, and the Umami Truffle Burger with a fried egg and balsamic shallot.
35 W Newton St., Boston, 857-265-3195, nu-burger.com.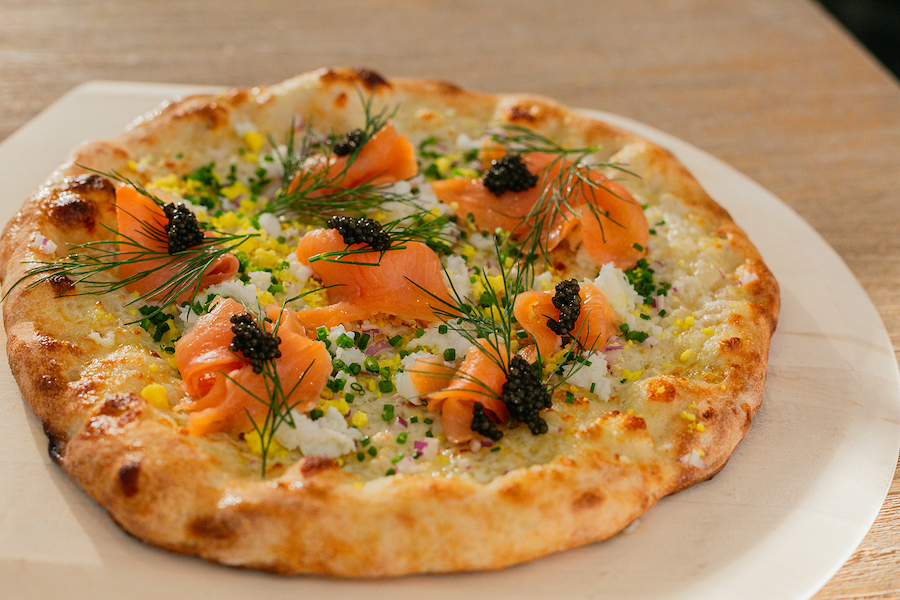 Saltie Girl Seafood Pizza
Now that Saltie Girl has moved to the neighboring Back Bay room, previously inhabited by the Met Back Bay sibling, its more intimate, quirky address has morphed into Saltie Girl Seafood Pizza, a parlor that sells its cakes with combinations of octopus , Lobsters, Jonah crabs, covered. Mussels and more; Above is a shot of the smoked salmon pizza with chives, egg and trout roe. Negroni cocktails and amaro dominate the drinks side. Or, you can opt for a family-style caviar pizza splay that caters to half a dozen guests – and includes a bottle of sparkling wine.
281 Dartmouth St., Boston, 617-267-0691, saltiegirl.com/seafoodpizza.
once
The modern Malaysian pop-up Sekali is one of the brightest silver linings in the dark cloud that COVID-19 has thrown over the local restaurant scene. Chef Derrick Teh started the project after being fired from his position at the Momi Nonmi restaurant in March last year. Over the months he got enthusiastic about appearances at Little Dipper, a funky diner on Jamaica Plain, the new taproom of the Artifact Cider Project in Cambridge and elsewhere – as well as recurring, regularly changing take-out and delivery menus, the chicken char -Siu with spicy sambal Ikan bilis sauce; prawns roasted with ginger and spring onions; and nasi lemak, a dish made from coconut rice with blue pea blossoms, short rib rendang, hard-boiled eggs, crispy anchovies and walnuts. Keep an eye on her Instagram account to see where and when it's available.
Instagram.com/sekaliboston.
source
At Source, Chef Brian Kevorkian wants to create his gastropub menu from ingredients that come from within 100 miles of the restaurant (got it?). The result? A beet salad from Ward's Berry Farm in Sharon and goat cheese from First Light Farm in Hamilton, scallop ceviche and kohlrabi from New York's Norwich Meadows Farm, and pizzas made with local burrata, mushrooms and more.
27 Church St., Cambridge, 857-856-6800, sourcerestaurants.com.