This is where you can find takeaway gyros, classic Greek comfort foods, high-end meze, and anything else feta-related.
Devoted foodies and restaurant novices alike love The Feed. Register now for our twice-weekly newsletter.
Ready to commit to Greek life? Allow us to train you with this alpha-to-omega list of the best places to find takeaway gyros, classic Greek comfort foods, high-end meze, and anything else feta-related.
Committee
In times without COVID, there is usually a lively, almost club-like atmosphere in this elegant, modern Greek restaurant in the seaport. Cool crowds don't just come for the food – although the not-too-traditional cuisine certainly justifies this, such as the grilled squid with avocado skordalia and pineapple horiatiki salsa or the bao gyros made from crispy pork belly with BBQ tzatziki. They also come for the cocktails, a kicky pile that includes the excellently named Harissa Explains it All, made with rum and a homemade apricot harissa liqueur. (While you're at it, check out Krasi, the committee's new Back Bay sibling, who was recently added to our list of hottest restaurants right now.)
50 Northern Ave., Boston, 617-737-5051, Committeeboston.com.
Define
This nondescript tavern on the street corner is now a little easier to spot thanks to the pre-pandemic terrace. Whether you want to take a seat in the cozy dining room or enjoy the autumn air outside, there is a family service that accompanies Greek home-style cooking such as vine leaves stuffed with rice and herbs drizzled with avgolemono sauce, slices of phyllo-layered spinach Pie and classic mousaka, a casserole with eggplant, beef and potatoes, coated with bechamel sauce.
202 Third St., Cambridge, 617-868-9098, desfina.com.
Effie's kitchen
Given that there are only three tables, this family-run spot in quaint Roslindale Village is mostly a takeout spot – even if there's no hub for providing to-go plates. And that just means they are used to fast waiting and packing containers of amazing avgolemono soup. Pita sandwiches filled with beef, chicken, or pork; and super fresh village salads with cucumber, olives, tomatoes and so much feta that you may not have to stick a warm feta cake to your order. (Pro tip: do it anyway.)
37 Poplar St., Roslindale, 617-942-2247, effiesgyro.com.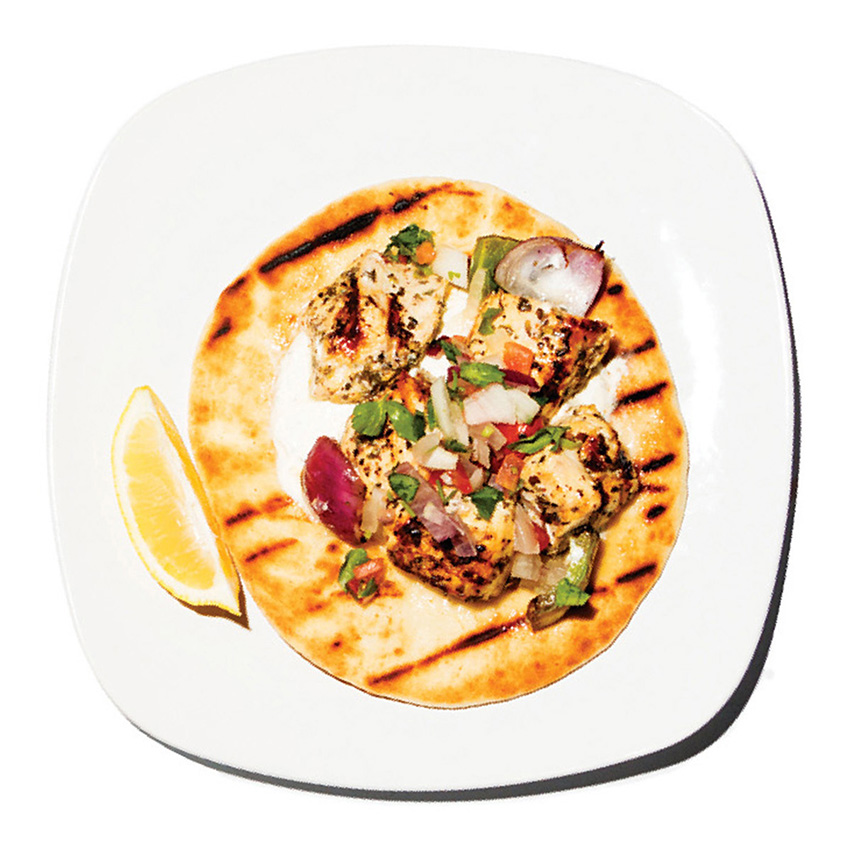 Esperia grill
The Brighton restaurant has received Best of Boston awards for several years, but we'd say it still doesn't get the recognition it deserves. Among other things, the value is incredible: the place doesn't skimp on portion sizes, and its starters – almost all of which are twenty dollars or less – come with two hot sides and a Greek salad. Our choice? Mousaka or Keftedes meatballs paired with herb-laden fried potatoes and sweetcorn. Even if you don't order a delicious baklava for dessert, you'll have enough food to cover the leftovers from tomorrow's lunch.
344 Washington St., Brighton, 617-254-8337, esperiagrill.net.
GreCo
In addition to being one of the best Greek restaurants in Boston, GreCo is also one of the best fast-casual restaurants in Boston. You owe it to the commitment to using top-quality ingredients, many of which come straight from Greece: from olive oil drizzled onto fresh and crispy horiatiki salads to merenda, a hazelnut spread used as a topping for delicious loukoumas that are deep-fried Donuts are holes. (Even the cushions in the dining room are from Greek designers.) As well as fantastic lamb and pork cut straight from the skewer, there are also delicious dips like spicy feta to wipe clean with home-baked pita.
225 Newbury St., Back Bay, 617-572-3300; 200 Pier 4 Blvd., Seaport, 617-572-3300; 1 Milk St., Downtown, 617-572-3300, grecoboston.com.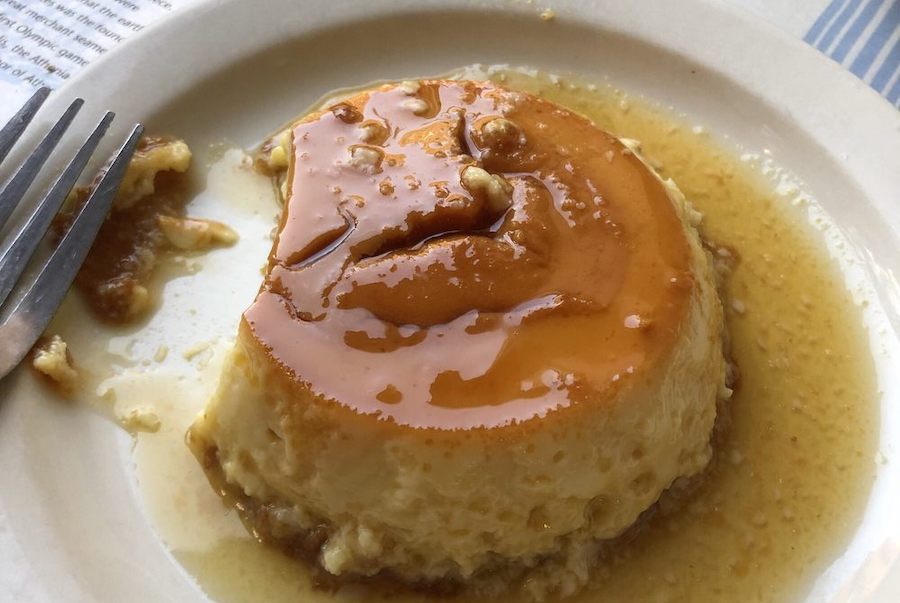 Greek corner
For more than 30 years, this staple in Porter Square – its insides covered in murals of the Greek coast – has served homemade plates to eager crowds. A highlight are skewers of lamb, chicken, beef, and swordfish from the charcoal grill, although there are plenty of vegetarian-friendly dishes: falafel, stuffed grape leaves, and mashed eggplant salad, to name a few. You can also find some lovely galaktoboureko, sweet squares of phyllo batter baked with semolina custard.
2366 Massachusetts Ave., Cambridge, 617-661-5655, greekcorner.us.
Gyro City
This pair of fast-casual highlights is all about the pita-wrapped meat of the namesake. Warm pita smeared with tzatziki is filled with roast chicken or chicken as well as tomatoes, red onions and crispy fries. However, the Brighton location offers a wider variety of hits, including starters like Kolokithokeftedes, zucchini croquettes filled with mint and feta. Main courses such as pastichio, pasta baked with seasoned ground beef and bechamel; and delicious dips, including melitzanosalata, a smoky eggplant spread.
88 Peterborough St., Fenway, 617-266-4976; 181 Chestnut Hill Ave ,. Brighton, 617-903-4248, gyrocity.com.
Coffee neo-tavern
Greek cuisine, which features lamb or Mediterranean bass that is simply but superbly grilled with olive oil, lemon, and herbs, is a bit chic, South End style. braised beef short rib served over orzo; and eggplant stuffed with onions, garlic, tomatoes and springy kasseri cheese. And since the South End is such a brunch-heavy area, Kava naturally also offers some of its weekend specialties to take away – for example saganaki made from baked eggs in a spicy tomato sauce with feta and paprika.
315 Shawmut Ave., Boston, 617-356-1100, kavaneotaverna.com.
Thessaloniki
For the past several months, James Beard Award-winning chef Jody Adams has been busy taking responsibility for restoring restaurants. She is a co-founder of Mass Restaurants United, a grassroots coalition of operators looking for aid to save the industry. Along the way, their trio of Greek fast-casual restaurants continue to hum, tossing typical pitas like the herc, the honey-garlic-braised pork shoulder with spicy whipped feta, and the crispy chicken that drizzles the fried bird with Greek ranch dressing. Takeaway cocktails are a highlight here too, including the Santorini Spritz Kit, which has enough alcohol to make half a dozen people buzz in your pandemic capsule.
4 Kilmarnock St., Boston, 617-266-0001; 24 Dunster St., Cambridge (Harvard Square), 617-945-5074; 181 Massachusetts Ave. (Central Square), 617-714-5152; salonikigreek.com.
So
The hearty soups in particular have brought downtown office workers through many lunch breaks at the Boston locations, where avgolemono, lamb chilli and fasolada, among other things, are served. But the Somerville location on Assembly Row has an even larger menu for dinner, including a variety of mezes: Greek sausages with half a pound of ground pork, leek, and orange peel; grilled herb-marinated chicken wings; and zucchini feta fritters with goat cheese and dill aioli, to name a few.
92 State St., Boston, 617-227-0101; 3 Center Plaza, Boston, 617-227-0101; 355 Revolution Dr., Somerville, 617-764-2792, zoboston.com.