Bring your green monster-sized appetites to these home-grown eateries, serving fresh oysters, boatloads of buccatini and more.
Foodies and restaurant newbies alike love The Feed. Sign up now for our twice-weekly newsletter.
Where there's a will to eat, there's a Fenway. Whether you want to hang out before the Sox take the field or just run the bases around some of the city's hottest restaurants, this neighborhood has it all. From fresh oysters to boatloads of buccatini, whet your Green Monster's appetite for premium flavors at these ten restaurants.
town hall
Sure, this popular Fenway Park gastropub serves a variety of upscale, tavern-style fare, like Garam Masala Shredded Pork and "What's the Craic?" Burger with truffle oil and red wine demi. But the biggest attraction? That would be the decadent whole roast pork, which feeds up to 10 people (and requires 48-hour advance booking). The Porky Pig Out features a whole suckling pig that's been slow roasted for over 14 hours, along with a raw food bar spread and a boatload of seasonal sides. While the family-style feast is also available to take away, it's best enjoyed in the relaxed surroundings of the pub and washed down with sips from the 350-bottle whiskey list.
1310 Boylston St., Boston, 617-450-9000, citizenpub.com.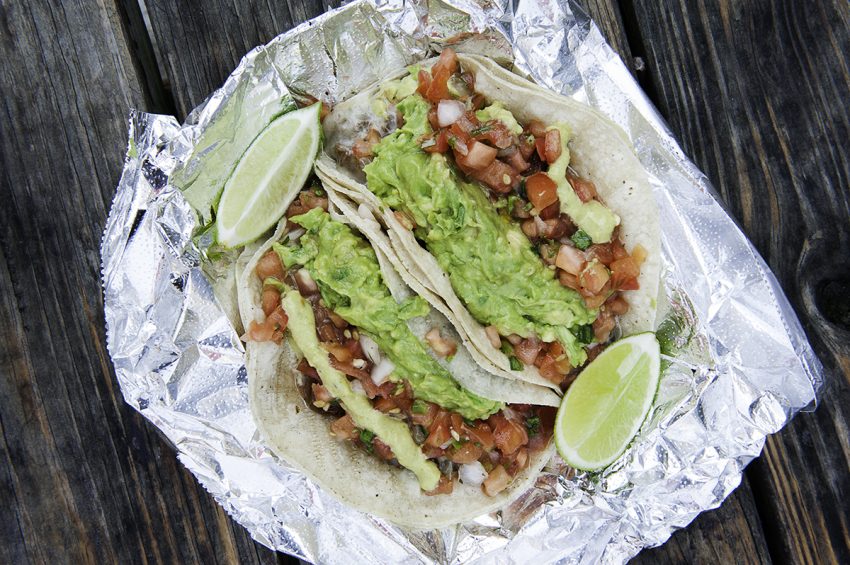 El Pelon Taqueria
Many moons before the Fenway's recent boom in new restaurants, people were already calling Peterborough Street the neighborhood's "Restaurant Row." Signs on most doors have changed over the years – currently these include Gyro City (a Greek eatery), Phinista Café (a Vietnamese eatery) and Thornton's Fenway Grille (surprise, an American grill). One thing that hasn't changed, however, is El Pelón, which has been offering its bold take on Mexican flavors since 1998. Since then, rave reviews have piled higher than the piles of rice on the chicken, steak, and fish platters. In particular, we're perennial fans of the El Guapo burrito — filled with grilled steak, black beans, jack cheese, rice, and the kick of freshly made fire-roasted salsa, tempered by fried plantains — as well as the tangy pescado taco, which is crispy cod with cornmeal crust combined with arbol chile mayonnaise and pickles.
92 Peterborough St., Boston, 617-262-9090, elpelon.com.
Evening time
There's a lot to love at the Boston offshoot of Portland's Maine seafood event, Eventide Oyster Co. Stop by for a quick lunch of panko-crusted fish fillet served with homemade tartar sauce, or hang out at the raw bar Crush a dozen just shelled oysters. (Washed down with some Guy Larmandier Grand Cru champagne, of course.) Between the Thai-influenced lobster stew with coconut milk and the delicious nori-pollinated potato chips, you might catch a few daydreams of Pan-Asian travel as you people-watch in the restaurant's wide windows. The real star of the show — the beautiful brown butter lobster roll — anchors much closer to home.
1321 Boylston St, Boston, 617-545-1060, eventideoysterco.com.
Hojoko
What happens when you set up a rock 'n' roll-inspired Japanese izakaya in a former Howard Johnson hotel? You get the beautifully wacky Hojoko, restaurateurs Tim and Nancy Cushman's more playful sequel to the super-chic downtown O Ya. Here, on the other hand, it's all about the playful playlist of flavor mashups, from the ginger and soy marinated karaage fried chicken to the Best of Boston award-winning Wagyu cheeseburger with tangy dashi and special sauce. Sushi offerings similarly hit a remix of funky ingredients, from the truffle salsa in the shiitake mushroom tempura roll to the smoked Oaxacan pasilla chile pepper that lets the spicy salmon shine.
1271 Boylston St., Boston, 617-670-0507, hojokoboston.com.
Natalie
This wine bar is the kind of dark, lush, and inviting space you'd want to bring a date to to compare tasting notes and enjoy a leisurely dinner of excellent small plates (the pale branzino crudo and wine-braised squid are among the standouts ) and dig into desserts. Even if you know nothing about wine, we can guarantee that the bartenders will guide you well through the menu of natural grapes (from mostly female producers and small vineyards) before finally moving on to dessert. Should it be the hearty cheese platter with nutty manchego or the sweet chocolate and orange bread pudding? Answer: Both and a glass of Baptiste Nayrand's delicate and fruity Gamay.
186 Brookline Ave., Boston, 857-317-3884, nathaliebar.com.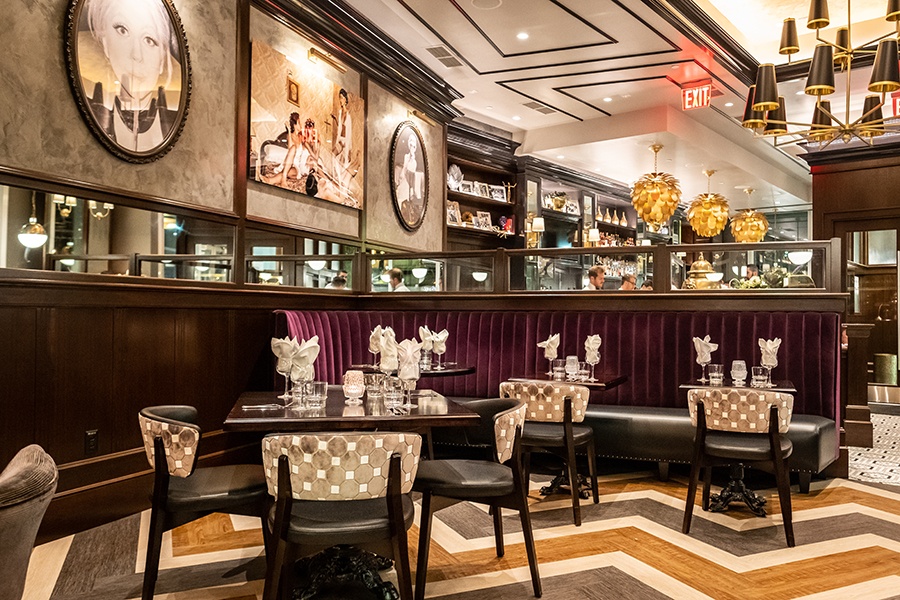 Orphaned
Orfano, a contemporary Italian-American fine-dining restaurant, had the dubious fortune of opening just about six months before restaurants closed due to the early pandemic. Two years later, starred chef Tiffani Faison has earned a James Beard Award nomination for the place, which has since reopened with as much red sauce as you can take. (Not to mention all the cheese oozing from the giant mozzarella stick appetizer.) Crowd favorites right now include the heavenly "chicky" parm, the linguine with clams kicked up with chili, and the beef osso bucco marsala; Another crowd puller is the return of the martini cart, which bartenders can use to mix the classic cocktail at the table. The place also looks as swanky as ever, with velvets and glitters of gold — just that baller vibe you're hoping for when you're tucking into a caviar cannoli or 30-ounce aged ribeye from the Super Luxe section of the menu order.
1391 Boylston St., Boston, 617-916-9600, orfanoboston.com.
Phinistic cafe
You're sure to find more than drinks at this gem of a Franco-Vietnamese cafe – there's the fluffy baked egg dishes in the morning for starters, as well as a vegetarian Bahn-Mi at lunchtime that will have even the most ardent carnivore swearing: "Hello, Seitan." (Also keep an eye out for an evening menu of small plates, which will be available soon.) All in all, nobody would blame you if you never made it past the copious selection of coffees and milk teas available for sipables make desserts. Look no further than the Phin Rosé, a flirty Vietnamese iced coffee infused with rose petal syrup, or the Ube Iced Tea, with its purple hue and tangy sweetness.
96 Peterborough St., Boston, 617-262-7700, phinista.com.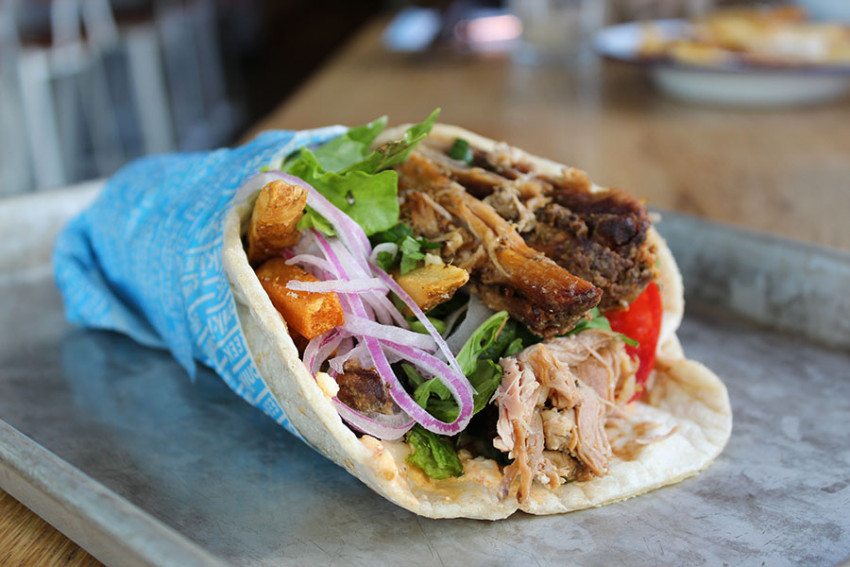 Thessaloniki
Maybe right now you can't just get up and fly to Greece for a vacation strolling down narrow streets and munching a warm pita from a vendor. However, you can get faster to the fast-casual restaurant Thessaloniki, which offers the next best thing. The Fenway spot is the original location of this local chain, a bright, chic setting that offers even brighter flavors: There's the charred lemon that graces the whole chicken platters, the tzatziki that abounds, and the flavorful whipped feta, which you might choose to accompany the lamb meatballs or herb-savory pitas that wrap like a hug around grilled chicken thighs or zucchini fritters, for example.
4 Kilmarnock St., Boston, 617-266-0001, salonikigreek.com.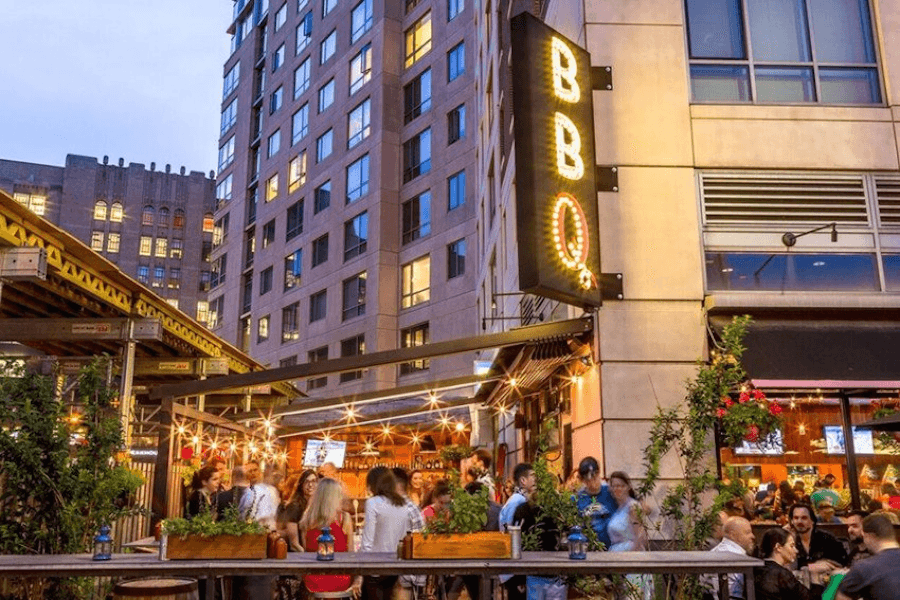 Sweet Cheeks Q
Okay, so unlike Tiffani Faison, none of us walked away with $100,000 as the youngest winner of the Food Network's third installment of Tournament of Champions. But at least we can go to their first restaurant for our consolation prize: a bucket of delicious buttermilk biscuits, best enjoyed with a layer of honey butter. The cozy BBQ area offers an abundance of meats, from smoked short ribs to tender and juicy pulled chicken. Try all these beauties as a tray, smothered in homemade sauce (especially the tangy Carolina-style vinegar sauce) along with scoops of classic mac 'n' cheese or barbecue ranch beans. Oh, and there's one thing you'll go home with – a question. Namely, "How the heck did a barbecue joint make a Cajun shrimp po boy so good?"
1381 Boylston St., Boston, 617-266-1300, sweetcheeksq.com.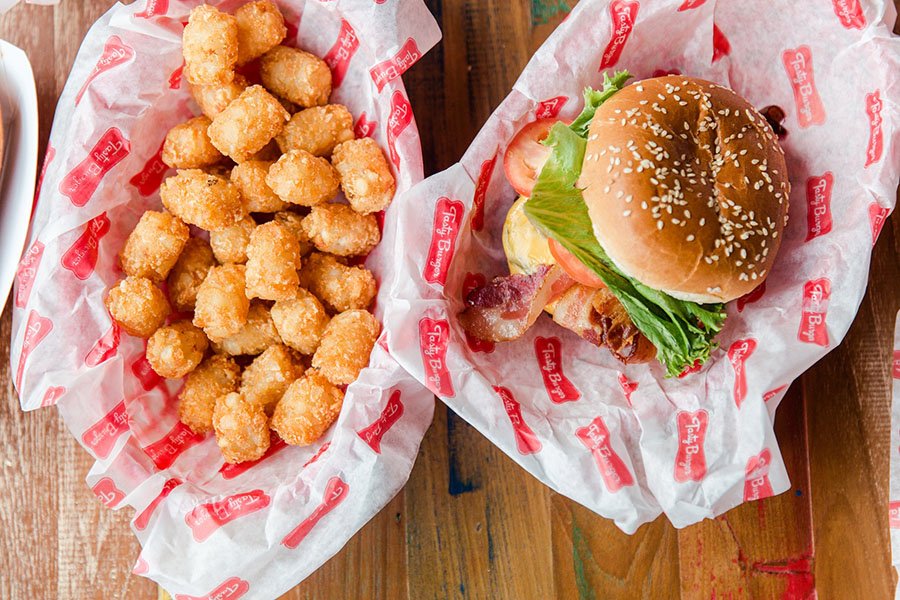 Tasty burger
Though this popular local chain has spread across the city and Cambridge, the OG Fenway location still knocks them out of the park with no-frills feasts of juicy, stacked burgers, perfectly crispy fries and milkshakes that will have you licking the insides of your cup (no judgement). A special nod to the classic buffalo chicken sandwich and combo of 50/50 fries and onion rings, best enjoyed with chili and cheese for dipping. And when it comes to dining options, it's hard to beat the Starvin' Student combo, a $10 meal that includes a burger, fries, and beer for big boys.
1301 Boylston St., Boston, 617-425-4444, deliciousburger.com.