Massachusetts' most fascinating seaport is home to some of the best restaurants on the north coast.
Devoted foodies and restaurant novices alike love The Feed. Register now for our twice-weekly newsletter.
It's now high season for tourists to Massachusetts' most intriguing seaport, but to be honest, the North Shore city's dining scene is strong enough to warrant the fast trip from Boston at any time of the year. Whether you're flying for fun in October or just planning a day trip after Halloween, you'll find a dozen very different (if equally delicious) places to refuel here.
Doll
Neapolitan-style wood-fired pizzas anchor rustic Italian cuisine in Bambolina, where these cakes are topped with everything from squid to bresaola to gorgonzola dolce. You will also find pasta plates and side dishes such as mushrooms marinated in lemon, thyme and crushed red pepper, as well as affogato – vanilla gelato with a double shot of espresso – for dessert. Bambolina's take-out program now has a number of "necessities": Where else can you pick up homemade chilli oil next to CBD tinctures, disinfectant bottles and bundles of firewood on the side of the road?
288 Derby St., Salem, 978-594-8709, bambolinarestaurant.com.
Nice Verona
Speaking of Italian, you'll find fabulous plates of red sauce (just like Nonna made them!) In this cozy downtown area. The homely interior is a little too cozy to accommodate guests during the time of social distancing, but the bowls of hearty Bolognese or seafood linguini and the plates of large portions of chicken with lemon sauce or pork loin with pepper sauce taste just as good on take-out – or over the Chianti carafes on the new sidewalk terrace.
107 Essex St., Salem, 978-825-9911, bellaverona.com.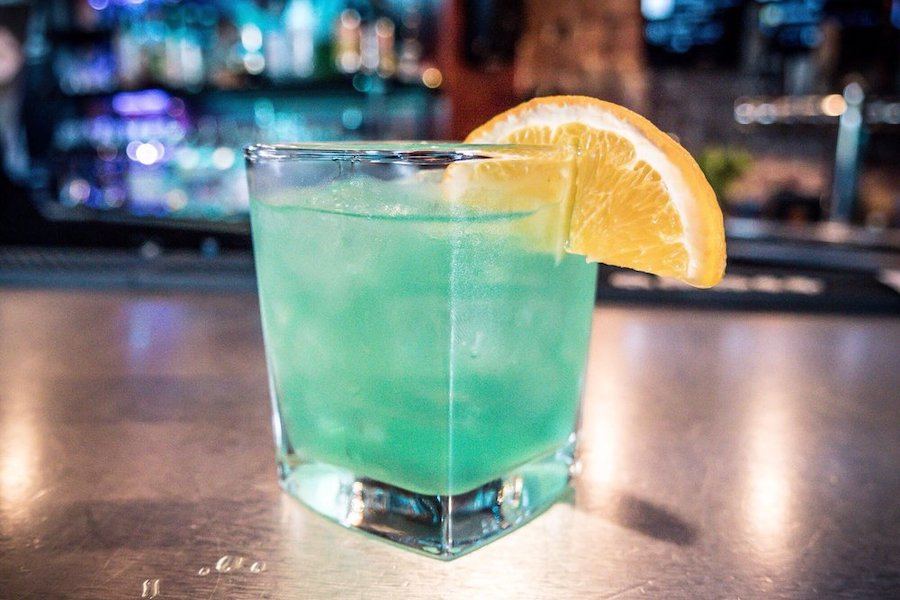 Bit bar
It's fair to say we all could use a temporary retreat right now into the sweeter days of childhood. Visit the Bit Bar – a retro-cool arcade and a restaurant where you can enjoy your best memories of the Nintendo of the 80s. The playful dishes range from Buffalo-style Tetris Tots to moose and beef burgers with BBQ sauce and brownie sundaes covered in caramel. In the meantime, cocktails like the Princess Peach (vodka with fruity liquor and cranberry juice) can add a 1-up to your mood. There's a spacious deck, though you can still toggle frequently cleaned joysticks while playing Pac-Man or Burger Time in the game-equipped dining room.
50 St. Peter St., Salem, 978-594-4838, bit.bar.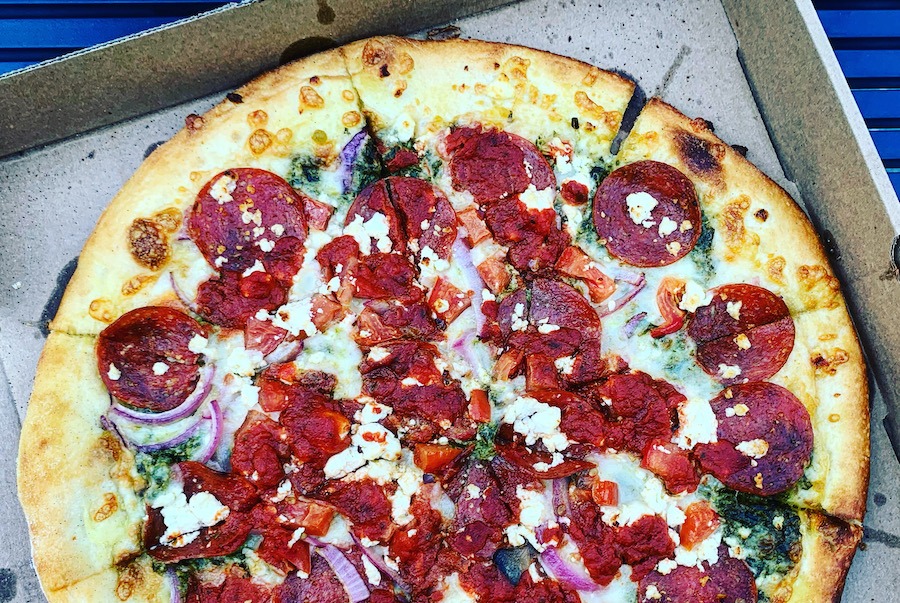 Flying Saucer Pizza
Let your geek flag fly here. From the "space balls" (also known as garlic knots) to the many specialties, there are many nerdy references on the menu: the "Audrey II" for example – covered with rocket, roasted red peppers and balsamic figs – nods to the hungry plant by Little Shop of Horrors. Or you can make your own pizza with epic ingredients like sweet habañero sauce, Cajun-style chicken, and loads of vegan alternatives, including jackfruit disguised as pulled pork or meatballs. Gluten-free crusts are also available and trust us: they're out of this world.
118 Washington St., Salem, 978-594-8189, flyingsaucerpizzacompany.com.
Gulu-Gulu Cafe
Right next to Flying Saucer Pizza is this boho-themed sandwich shop and the Kaffeeklatsch, a place where laptop warriors hammer out emails while sipping cold brewed coffee or music fans turning to local musicians to tip back craft beers . The live entertainment program has moved outside for the time being. So go for globally inspired sandwiches (like the Barcelona with turkey, Manchego cheese, and apple butter) or crepes (like the Athens filled with artichoke hearts, kalamata olives, and goat cheese). and nosh them in the same grassy park where you'll find the famous enchanted statue, a popular spot for tourist photo ops.
247 Essex St., Salem, 978-740-8882, gulugulucafe.com.
Howling wolf taqueria
Check out the massive burritos at this Mexican eatery – including the signature Howling Wolf, a fork-and-knife animal filled with shredded beef, salsa, and beans and lying in a sea of ​​chili sauce. The homemade tortillas are some of the best, especially when fried for delicious chimichangas. Just don't sleep on the other "wolf snacks" on the menu: let's say avocado fries or chicken wings, which are served at the jalapeño ranch. Do you need more seasoning? Sip margaritas with glowing ghost peppers.
76 Lafayette St., Salem, 978-744-9653, howlingwolftaqueria.com.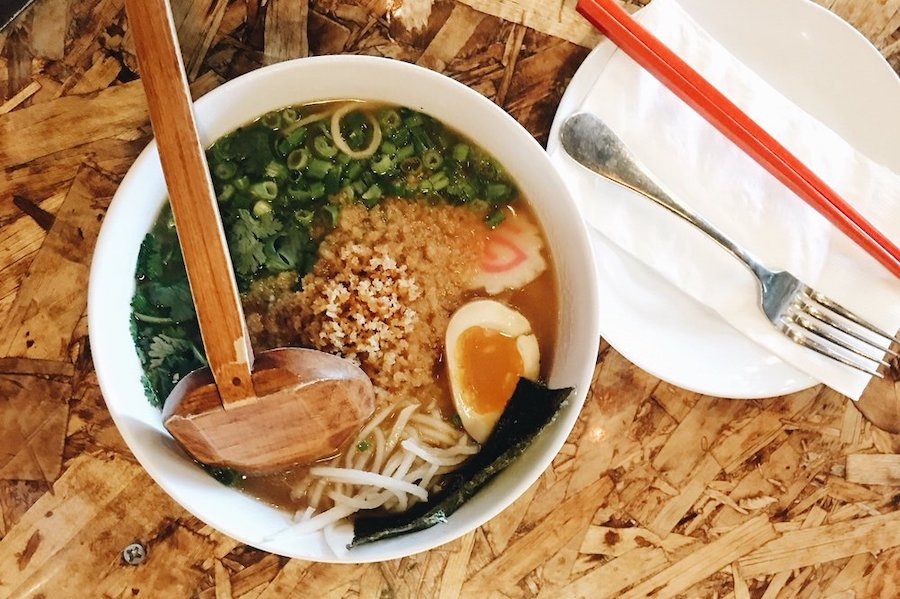 Kokeshi
The industrial-cool interior with massive garage doors that flood the place with sunshine is one of our favorites in Salem – but while it's temporarily closed, Kokeshi's menu of Asian street food is perfect for the roadside terrace. Check out small plates like lobster rangoon with sriracha ranch sauce, pork and kimchi dumplings, or black sesame ice cream. Or dip headfirst in noodle bowls like the Colonel Sanders ramen with fried chicken with wakame seaweed in a tangy pork broth.
41 Lafayette St., Salem, 978-594-4197, kokeshirestaurant.com.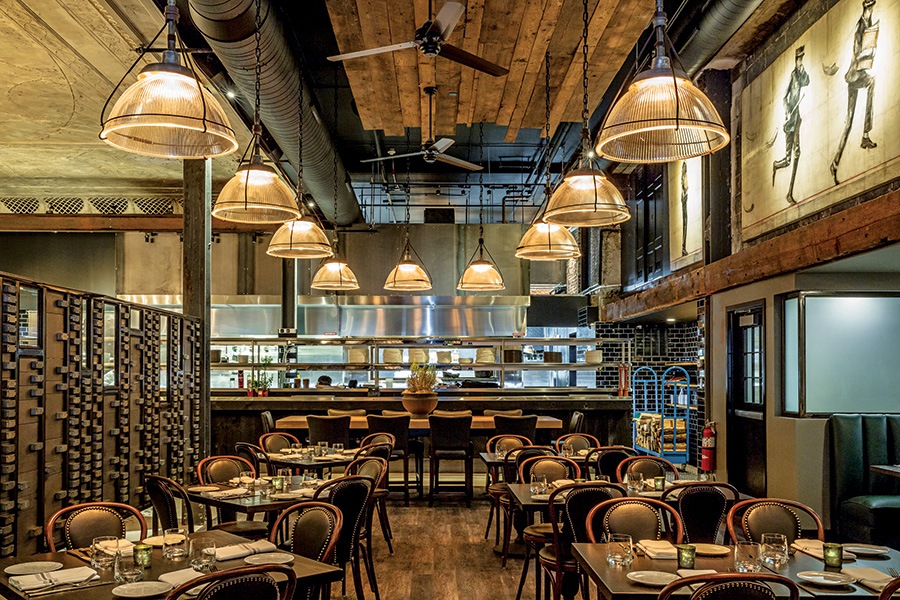 Ledger Restaurant & Bar
The dazzling interior, a former bank, is pretty cave-like – so you have plenty of socially detached space to stretch out while discovering the eclectic, upscale New American cuisine from Chef Matt O'Neil and Chef Daniel Gursha: Think cider – glazed pork leg with it grilled apples and honey-nut-pumpkin puree, chicken with herb salt with salsa verde and pepitas or Maine mussels with pork belly, curry, coconut and lemongrass. There are also outdoor tent sites, a good spot to enjoy Ledger's top-notch brunch plates, including decadent chicken and waffles drizzled with green chili butter and flavorful honey.
125 Washington St., Salem, 978-594-1908, ledgersalem.com.
opus
The transportable Ashram-meets-Speakeasy area on the ground floor, called Opus Underground, is usually a fabulous haven for live music and DJ dancing. We'll have to wait a little longer to get back there, but in the meantime, the restaurant's courtyard continues to provide entertainment for diners, mostly concerned with Asian options like salmon with miso and orange icing, massaman, and coconut curry tofu. and a wide variety of super fresh sushi. Thirsty? One of the panacea for cocktails is the Psychosomatic, which mixes apricot black tea bourbon with spiced pear, cinnamon and dry curacao.
87 Washington St., Salem, 978-744-9600, salemopus.com.
The roof
If you want to soak up the fresh autumn air before winter pushes us inside, you can't do better than this rooftop restaurant at Hotel Salem. They have a decent little menu of tacos for two, burrito bowls, and snacks like crab cakes with sriracha aioli. But honestly, the main attraction is the setting, a perfect place to watch an autumn sunset as you return airy drinks like orange blossom margarita, Frosé (frozen rose wine) with strawberry puree, or the aptly named Sky Tai with North Shore-made private rum.
209 Essex St., Salem, 978-451-4814, theroofsalem.com.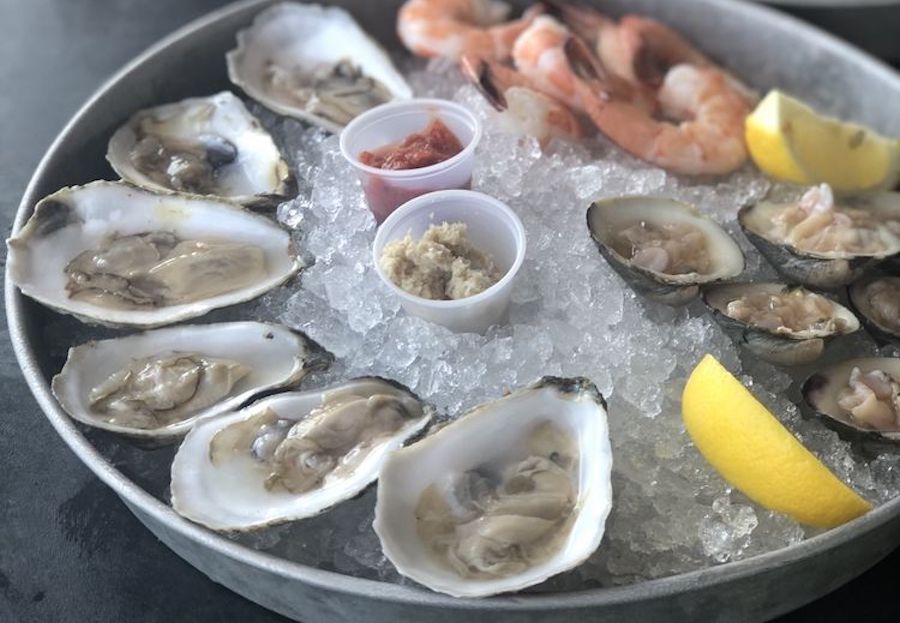 Sea Level Oyster Bar
The view of the water invites you to this place at the harbor, where the selection of seafood is diverse: salmon with hoisin glaze and Italian cioppino stew – loaded with prawns, clams, mussels and much more – share the space New England classics like the Salem Sound Clambake, which is anchored by a pound and a half lobster. Of course, you should start with the mussels of the same name, freshly peeled on shellfish platters or baked with edamame soy butter and pickled ginger.
94 Wharf St., Salem, 978-741-0555, sealeveloysterbar.com.
Turner's Seafood
Turner's is a fabulous family run seafood restaurant in the historic Lyceum Hall in Salem. But we'd say it's best enjoyed at his restaurant in Salem, where our favorite has to be the Finnish haddie, a home-smoked haddock in a pearl onion gratin sauce. However, each preparation is excellent. So swim by for a similarly excellent Gloucester hake marsala, crumbly lobster cake, or salmon noodles in a cream sauce. And if you opt for roadside takeout, you can always add swordfish, scallops, and other seafood on ice for creative cooking at home.
43 Church St., Salem, 978-745-7665, turners-seafood.com.