Jennifer Schultz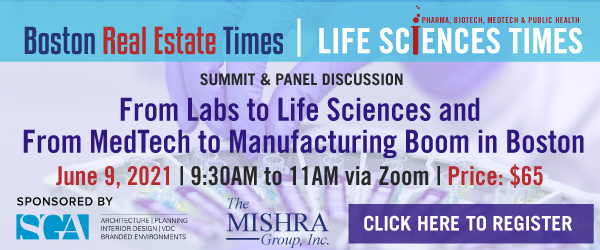 BOSTON – Global law firm Sullivan & Worcester announced that Jennifer Schultz has joined the firm as a partner in Sullivan Real Estate Group in Boston. Jennifer is supported by Jordan Smith, a Real Estate Group employee.
"We are extremely pleased to have Jennifer and Jordan as colleagues," said Ashley Brooks, co-head of the company's Real Estate Group. "The breadth of Jennifer's permissions and land use experience in Boston working with clients such as developers, REITs and institutions across a range of asset classes fits in well with our development practice. The background of Jordan in terms of architecture and location which allows it to further deepen the range of services and insights that Sullivan's real estate team offers its clients. "
Schultz comes to Sullivan from Goodwin Procter. Her work focuses on land use and zoning, with an emphasis on claims in Boston, Somerville and the surrounding area. The relationships she has built with urban planners and zoning departments benefit her work on behalf of clients at a variety of planning, development, and zoning agencies, including the Boston Planning and Development Agency, the Boston Zoning Board of Appeal and the Zoning Commission, Boston Air Pollution Control Commission, Public Improvement Commission, Boston Landmarks Commission, and the Somerville Planning Board and the Office of Strategic Planning and Community Development.
"Sullivan & Worcester has deep Boston roots and an entrepreneurial approach to real estate development, with a holistic approach to customer representation at the core. In this environment, I can expand the services I provide to my clients, including debt, equity and leasing, while expanding the breadth of existing land use practice in Sullivan, "said Jennifer Schultz. "I am thrilled to be joining a team of thoughtful, energetic, and dedicated colleagues who recognize the importance of the expertise and relationships that I have developed in my practice. I also appreciate Sullivan's energetic spirit and integrative approach. I am thrilled to be part of the Sullivan team. "
With an impressive list of active projects, Schultz anticipates further expansion of the life sciences sector across the Boston area. "COVID's trends are all in the life sciences and laboratory. The demand is insane. "
Schultz recently received and dealt with complex land use issues related to the development of a 300,000 square foot office building in Boston's seaport district. acted as a permit advisor on a team developing a 1,000,000-square-foot, multi-layer, multi-phase project in the Fenway area; and helped direct community support for the development of a new academic building at one of the universities in Boston. Schultz is currently approving six laboratory buildings – three in Somerville and three in Boston; two apartment buildings – one in Somerville and one in Cambridge; and the major redevelopment of a 5-acre campus in the Fenway neighborhood of Boston.
In 2019 and 2020, Schultz was recognized by Super Lawyers Magazine as a "Rising Star" for land use / zoning, and in 2017 Massachusetts Lawyers Weekly identified her as an "Up & Coming Lawyer" in real estate development law. She is the editor and author of the MCLE Zoning Manual for Massachusetts and co-author of the MCLE publication "Boston Zoning: A Lawyer's Handbook." She also sits on the Product Council of the Urban Land Institute's Women's Leadership Initiative for Boston. She received her JD from Harvard Law School and her bachelor's degree magna cum laude from Middlebury College.
Jordan Smith also joins Sullivan from Goodwin. His practice focuses on land use law and working with clients on zoning and approving mixed-use development projects. Before working as a lawyer, he was an architect and participated in projects and plans for developments in the USA and India. A LEED accredited professional, he received his JD from Boston College Law School, a Masters in Regional Planning from Cornell University, and his BA from Wesleyan University.
connected