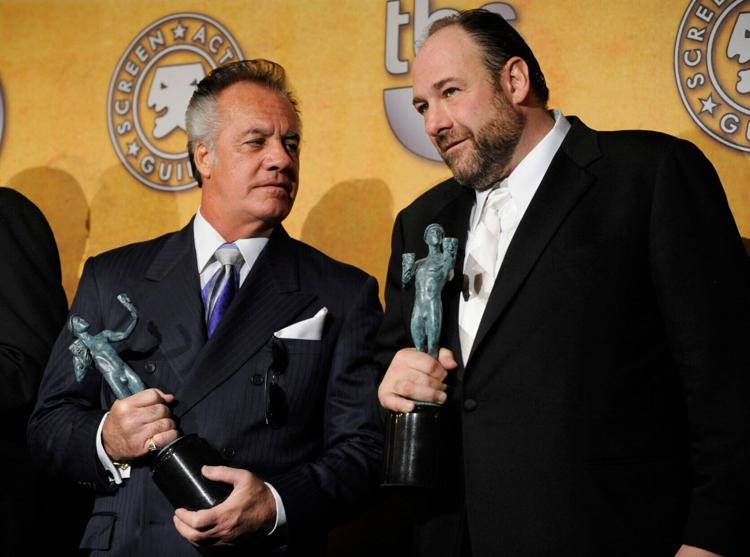 FILE – Tony Sirico and James Gandolfini hold their awards for best ensemble in a drama for their work in "The Sopranos" at the 14th Annual Screen Actors Guild Awards on Sunday, Jan. 27, 2008, in Los Angeles. Sirico, who played the impeccably groomed mobster Paulie Walnuts in "The Sopranos" and brought his tough-guy swagger to films including "Goodfellas," died Friday, July 8, 2022. He was 79. (AP Photo/Chris Pizzello, File)
LOS ANGELES (AP) — Tony Sirico, who played the impeccably groomed mobster Paulie Walnuts in "The Sopranos" and brought his tough-guy swagger to films including "Goodfellas," died Friday. He was 79.
Sirico died at an assisted living facility in Fort Lauderdale, Florida, said his manager, Bob McGowen. There was no immediate information on the cause of death.
A statement from Sirico's family confirmed the death of Gennaro Anthony "Tony" Sirico "with great sadness, but with incredible pride, love and a whole lot of fond memories."
McGowan, who represented Sirico for more than two decades, recalled him as "loyal and giving," with a strong philanthropic streak. That included helping ex-soldiers' causes, which hit home for the Army veteran, his manager said.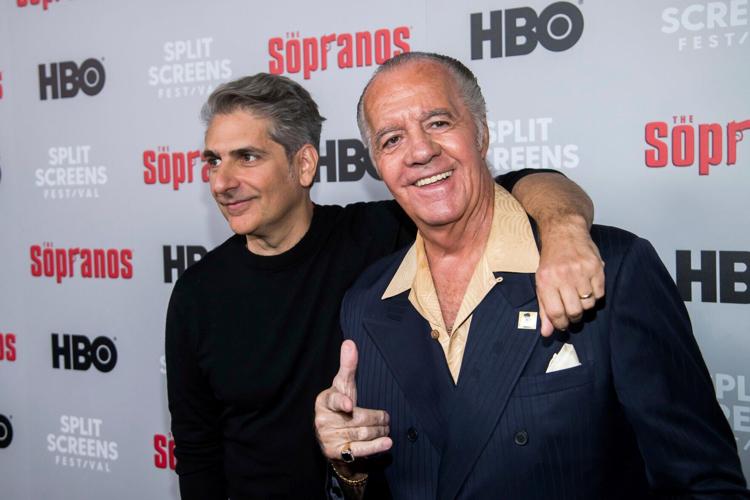 FILE – Michael Imperioli, left, and Tony Sirico attend HBO's "The Sopranos" 20th anniversary at the SVA Theatre on Wednesday, Jan. 9, 2019, in New York. Sirico, who played the impeccably groomed mobster Paulie Walnuts in "The Sopranos" and brought his tough-guy swagger to films including "Goodfellas," died Friday, July 8, 2022. He was 79. (Photo by Charles Sykes/Invision/AP, File)
Steven Van Zandt, who played opposite Sirico as fellow mobster Silvio Dante on "The Sopranos," saluted him on Twitter as "legendary."
"A larger than life character on and off screen. Gonna miss you a lot my friend," the actor and musician said.
People are also reading…
Michael Imperioli, who portrayed Christopher Moltisanti on "The Sopranos," called Sirico his "dear friend, colleague and partner in crime."
"Tony was like no one else: he was as tough, as loyal and as big hearted as anyone i've ever known," Imperioli said on Instagram.
Sirico was unconcerned about being cast in a string of bad guy roles, McGowan said, most prominently that of Peter Paul "Paulie Walnuts" Gualtieri in the 1999-2007 run of the acclaimed HBO drama starring James Gandolfini as mob boss Tony Soprano. (Gandolfini died in 2013 at age 51).
"He didn't mind playing a mob guy, but he wouldn't play an informant," or as Sirico put it, a "snitch," McGowan said.
Sirico, born July 29, 1942, in New York City, grew up in the Flatbush and Bensonhurst neighborhoods where he said "every guy was trying to prove himself. You either had to have a tattoo or a bullet hole."
"I had both," he told the Los Angeles Times in a 1990 interview, calling himself "unstable" during that period of his life. He was arrested repeatedly for criminal offenses, he said, and was in prison twice. In his last stint behind bars, in the 1970s, he saw a performance by a group of ex-convicts and caught the acting bug.
"I watched 'em and I thought, 'I can do that.' I knew I wasn't bad looking. And I knew I had the (guts) to stand up and (bull) people," he told the Times. "You get a lot of practice in prison. I used to stand up in front of these cold-blooded murderers and kidnapers — and make 'em laugh."
Sirico also was cast outside the gangster mold, playing police officers in the films "Dead Presidents" and "Deconstructing Harry." Among his other credits were Woody Allen films including "Bullets over Broadway" and "Mighty Aphrodite," and appearances on TV series including "Miami Vice" and voice roles on "Family Guy" and "American Dad!"
Sirico is survived by daughter Joanne Sirico Bello; son Richard Sirico; his brother, Robert Sirico, a priest; and other relatives.
Photos: Stars we've lost in 2022
Ray Liotta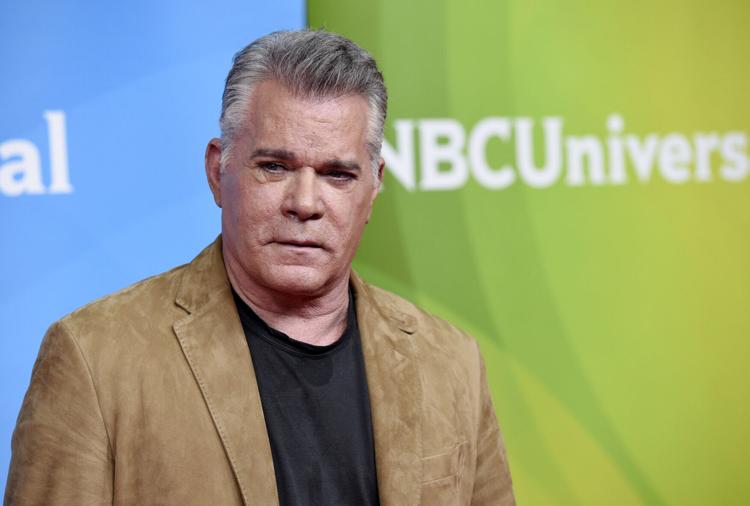 Ray Liotta, the actor best known for playing mobster Henry Hill in "Goodfellas" and baseball player Shoeless Joe Jackson in "Field of Dreams," died May 25, 2022. He was 67. Liotta's first big film role was in Jonathan Demme's "Something Wild" as Melanie Griffith's character's hotheaded ex-convict husband Ray. A few years later, he would get the memorable role of the ghost of Shoeless Joe Jackson in "Field of Dreams." His most iconic role, as real life mobster Henry Hill in Martin Scorsese's "Goodfellas" came shortly after.


AP file, 2018


Sidney Poitier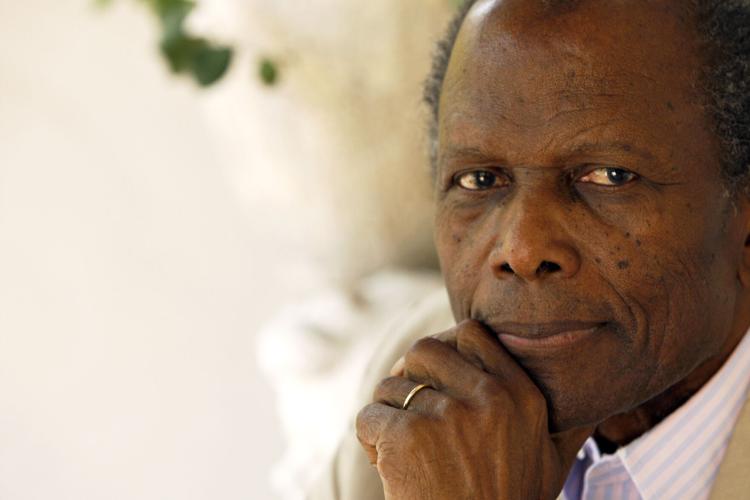 Sidney Poitier, the groundbreaking actor and enduring inspiration who transformed how Black people were portrayed on screen and became the first Black actor to win an Academy Award for best lead performance and the first to be a top box-office draw, died Jan. 6, 2022. He was 94. Poitier won the best actor Oscar in 1964 for "Lilies of the Field."


AP file, 2008


Naomi Judd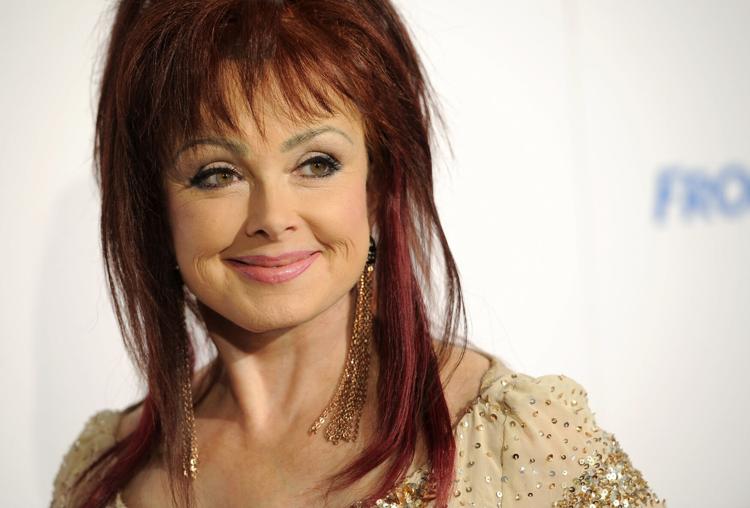 Naomi Judd, whose family harmonies with daughter Wynonna turned them into the Grammy-winning country stars The Judds, died April 30, 2022 at age 76. The mother-daughter performers scored 14 No. 1 songs in a career that spanned nearly three decades. The red-headed duo combined the traditional Appalachian sounds of bluegrass with polished pop stylings, scoring hit after hit in the 1980s. Wynonna led the duo with her powerful vocals, while Naomi provided harmonies and stylish looks on stage.


AP file, 2012


Bob Saget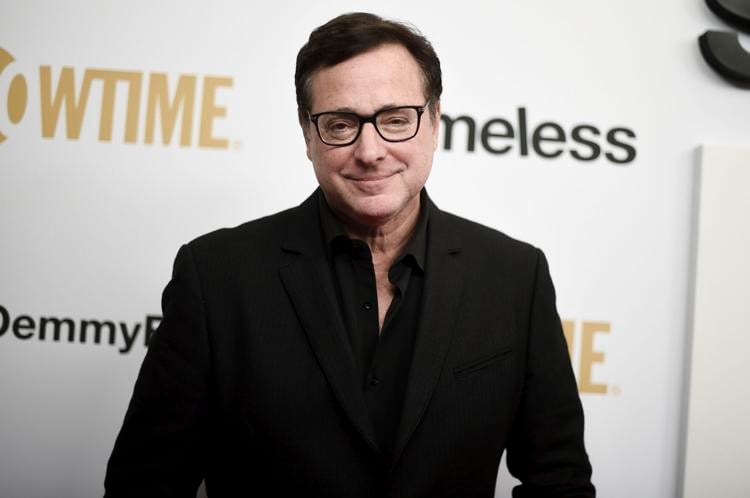 Bob Saget, the actor-comedian known for his role as beloved single dad Danny Tanner on the sitcom "Full House" and as the wisecracking host of "America's Funniest Home Videos," died Jan. 9, 2022. He was 65.


AP file, 2019


Madeleine Albright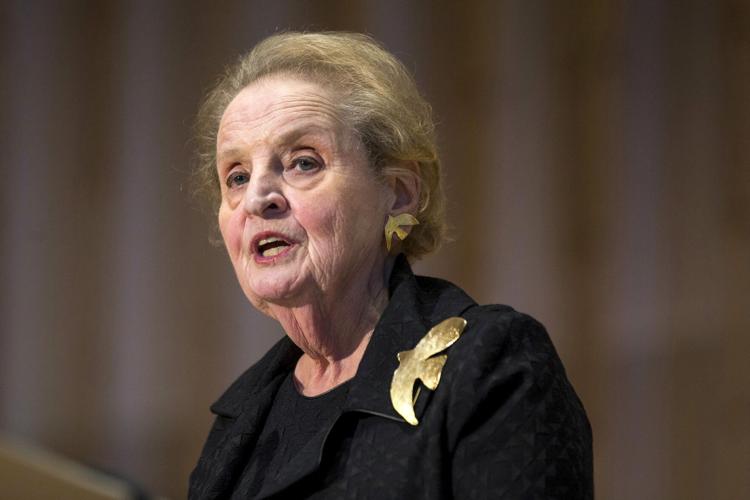 Madeleine Albright, the first female U.S. secretary of state, has died of cancer. She was 84. President Bill Clinton chose Albright as America's top diplomat in 1996, and she served in that capacity for the last four years of the Clinton administration. She had previously been Clinton's ambassador to the United Nations.


AP file, 2016


Gilbert Gottfried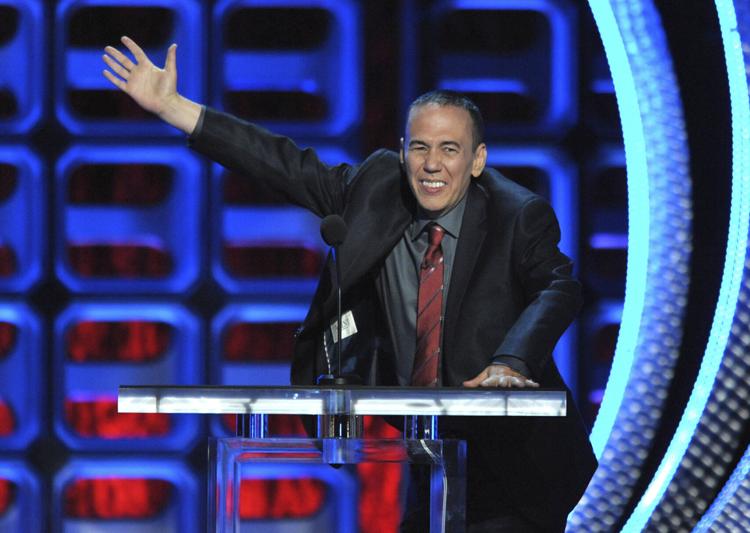 Gilbert Gottfried, the actor and legendary standup comic known for his raw, scorched voice and crude jokes, died April 12, 2022, at age 67. Gottfried was a fiercely independent and intentionally bizarre comedian's comedian, as likely to clear a room with anti-comedy as he was to kill with his jokes. Gottfried also did voice work for children's television and movies, most famously playing the parrot Iago in Disney's "Aladdin."


AP file, 2012


Meat Loaf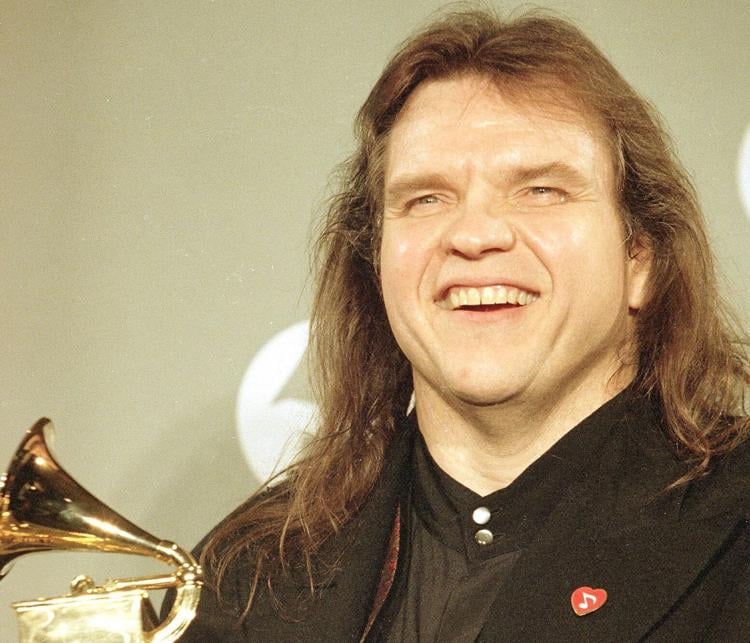 Meat Loaf, the heavyweight rock superstar loved by millions for his "Bat Out of Hell" album and for such theatrical, dark-hearted anthems as "Paradise By the Dashboard Light," "Two Out of Three Ain't Bad," and "I'd Do Anything for Love (But I Won't Do That)," died Jan. 20, 2022. He was 74.


AP file, 1994


Taylor Hawkins
Taylor Hawkins, for 25 years the drummer for Foo Fighters and best friend of frontman Dave Grohl, died during a South American tour with the rock band. He was 50. Hawkins was Alanis Morissette's touring drummer when he joined Foo Fighters in 1997. He played on the band's biggest albums including "One by One" and "In Your Honor," and on hit singles like "Best of You."


AP file, 2012


Estelle Harris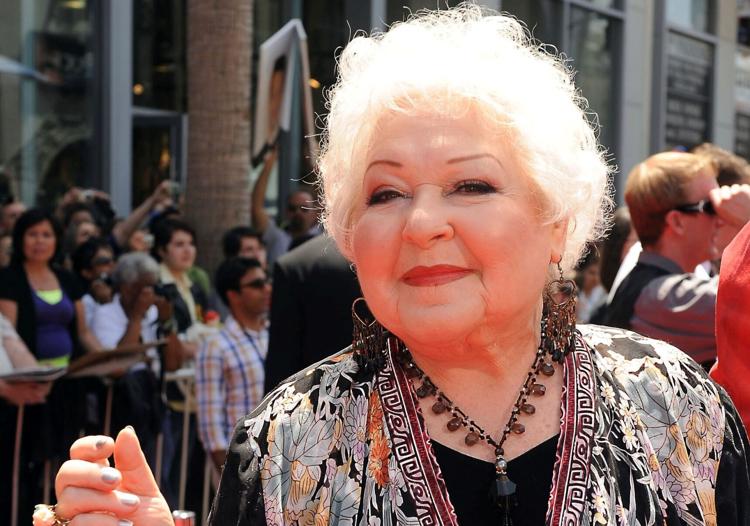 Estelle Harris, who hollered her way into TV history as George Costanza's short-fused mother on "Seinfeld" and voiced Mrs. Potato Head in the "Toy Story" franchise, died April 2, 2022. She was 93. As middle-class matron Estelle Costanza, Harris put a memorable stamp on her recurring role in the smash 1990s sitcom. With her high-pitched voice and humorously overbearing attitude, she was an archetype of maternal indignation.


AP file, 2010


Liz Sheridan
Liz Sheridan, a veteran stage and screen actress who played Jerry Seinfeld's mother, Helen, on "Seinfeld," died April April 15, 2022, at age 93. Though she had dozens of film credits, she was best known as Seinfeld's doting mother on his titular sitcom, which ran for nine seasons. She also appeared as the snoopy neighbor Mrs. Ochmonek on the alien-led sitcom "ALF."
Full story: Liz Sheridan, Jerry's mom on 'Seinfeld,' dies at 93


Castle Rock Entertainment/Everett Collections


Howard Hesseman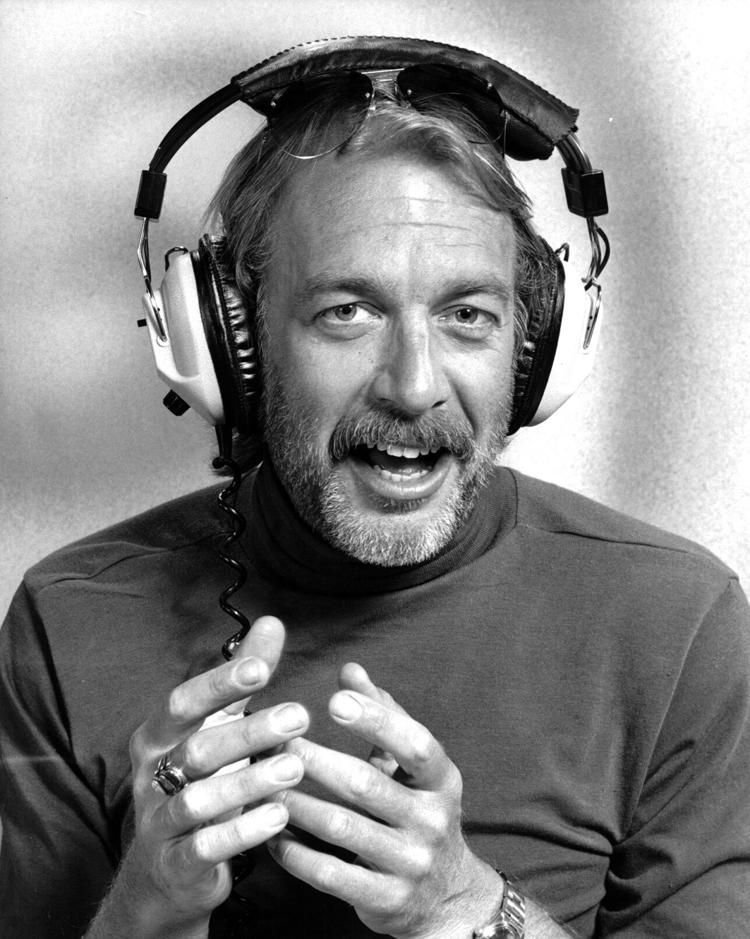 Howard Hesseman, best known as the hard-rocking disc jockey Dr. Johnny Fever on the sitcom "WKRP in Cincinnati," died Jan. 28, 2022. In addition to earning two Emmy nominations for his role on "WKRP," Hesseman also appeared on "Head of the Class" and "One Day at a Time," along with guest appearances on "That 70's Show," among others. The Oregon native also hosted "Saturday Night Live" several times. — CNN


Photo by Michael Ochs Archives/Getty Images, 1978


Fred Ward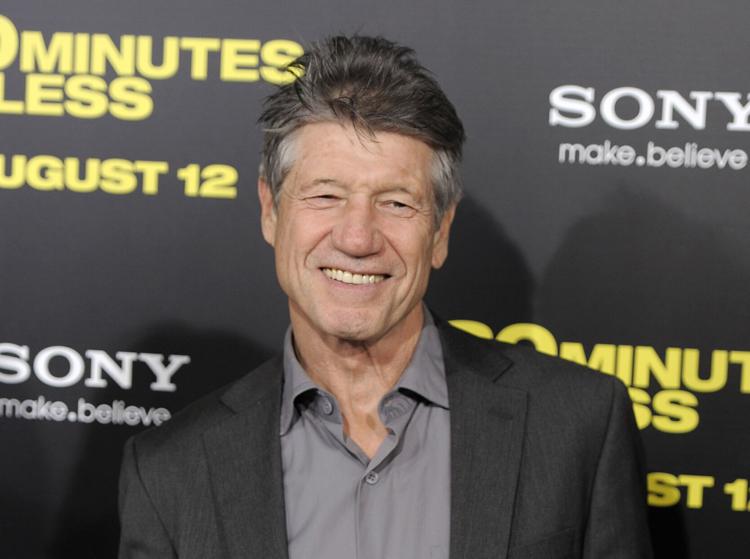 Fred Ward, a veteran actor who brought a gruff tenderness to tough-guy roles in such films as "The Right Stuff," "The Player" and "Tremors," died May 15, 2022. He was 79. A former boxer, lumberjack in Alaska and short-order cook who served in the U.S. Air Force, Ward was a San Diego native who was part Cherokee. One early big role was alongside Clint Eastwood in 1979's "Escape From Alcatraz."


AP file, 2011


Orrin Hatch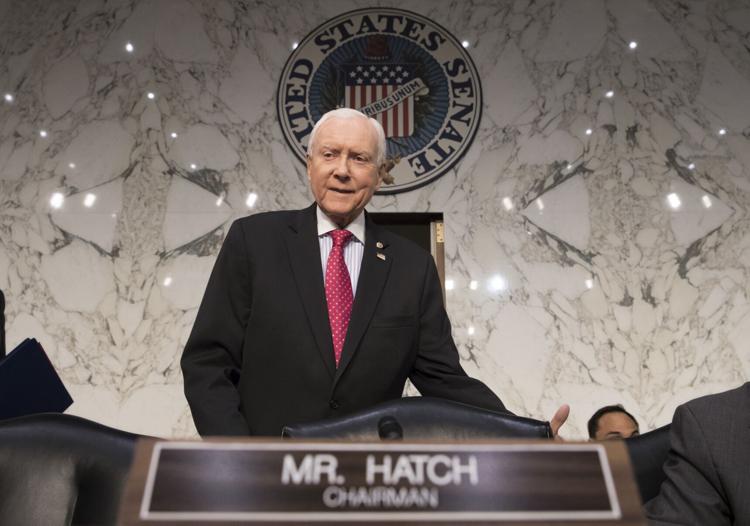 Orrin G. Hatch, the longest-serving Republican senator in history who was a fixture in Utah politics for more than four decades, died April 23, 2022, at age 88. A staunch conservative on most economic and social issues, he also teamed with Democrats several times during his long career on issues ranging from stem cell research to rights for people with disabilities to expanding children's health insurance.


AP file


Emilio Delgado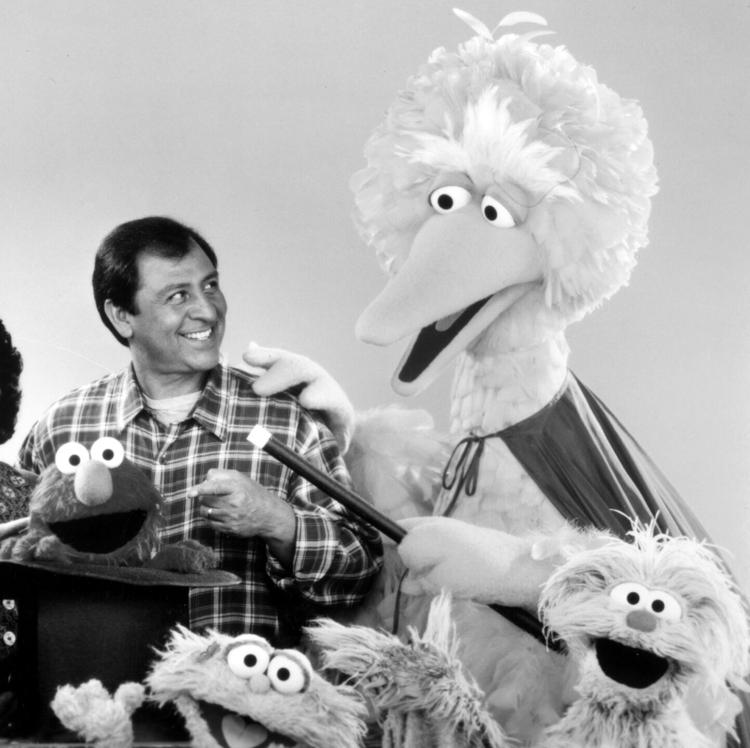 Emilio Delgado, who spent more than 40 years entertaining generations of children playing the Fix-It Shop owner Luis on "Sesame Street," died March 10, 2022. He was 81. Delgado had cited the PBS show's importance as a cultural touchstone in the way people of color were depicted on TV. — CNN
Emilio Delgado, 'Sesame Street's' Luis for more than 40 years, dies at 81


©PBS/Courtesy Everett Collection


Bob Lanier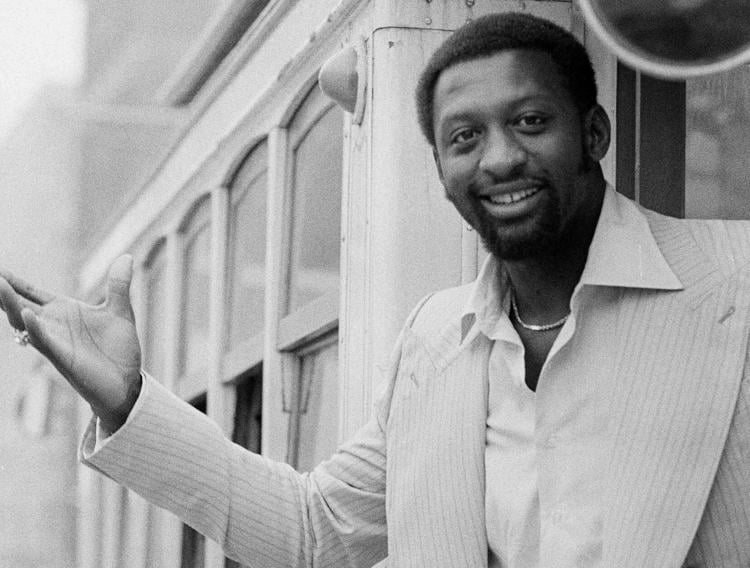 Bob Lanier, the left-handed big man who muscled up beside the likes of Kareem Abdul-Jabbar as one of the NBA's top players of the 1970s, died May 10, 2022. He was 73. Lanier played 14 seasons with the Detroit Pistons and Milwaukee Bucks and averaged 20.1 points and 10.1 rebounds for his career. He is third on the Pistons' career list in both points and rebounds. Detroit drafted Lanier with the No. 1 overall pick in 1970 after he led St. Bonaventure to the Final Four.


AP file, 1977


Louie Anderson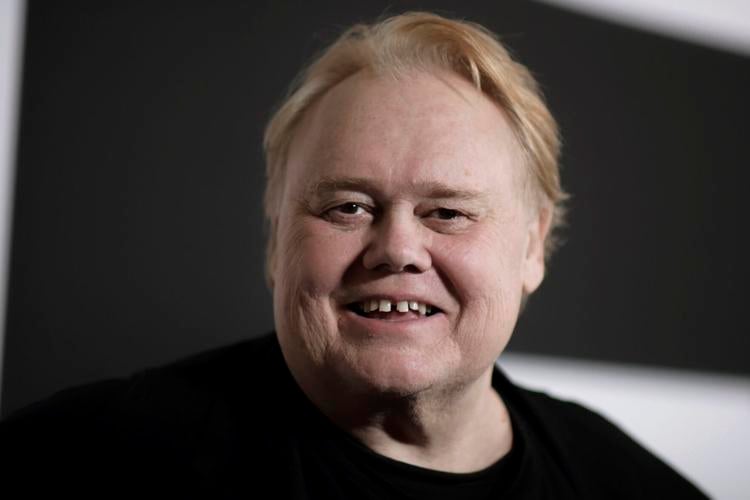 Louie Anderson, whose four-decade career as a comedian and actor included his unlikely, Emmy-winning performance as mom to twin adult sons in the TV series "Baskets," died Jan. 21, 2022. He was 68. In 2016, Anderson won a best supporting actor Emmy for his portrayal of Christine Baskets, mother to twins, in the FX series "Baskets." He was a familiar face elsewhere on TV, including as host of a revival of the game show "Family Feud" from 1999 to 2002.


AP file, 2017


Mickey Gilley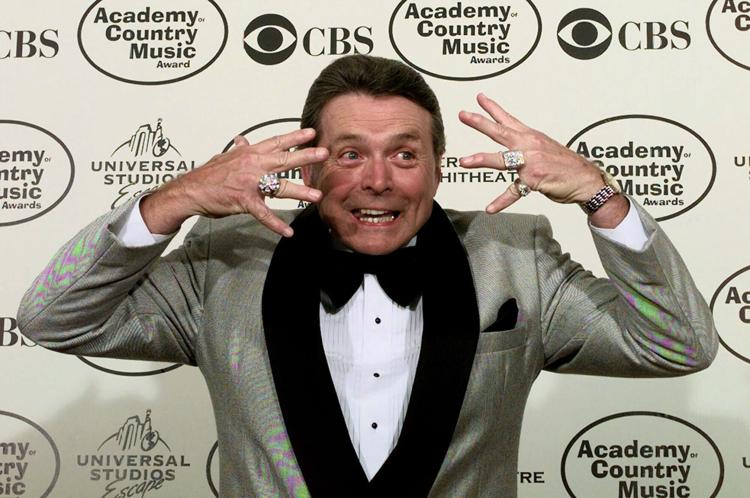 Country star Mickey Gilley, whose namesake Texas honky-tonk inspired the 1980 film "Urban Cowboy" and a nationwide wave of Western-themed nightspots, died May 7, 2022. He was 86. Overall, Gilley had 39 Top 10 country hits and 17 No. 1 songs. He received six Academy of Country Music Awards, and also worked on occasion as an actor, with appearances on "Murder She Wrote," "The Fall Guy," "Fantasy Island" and "The Dukes of Hazzard."


AP file, 1999


Ronnie Spector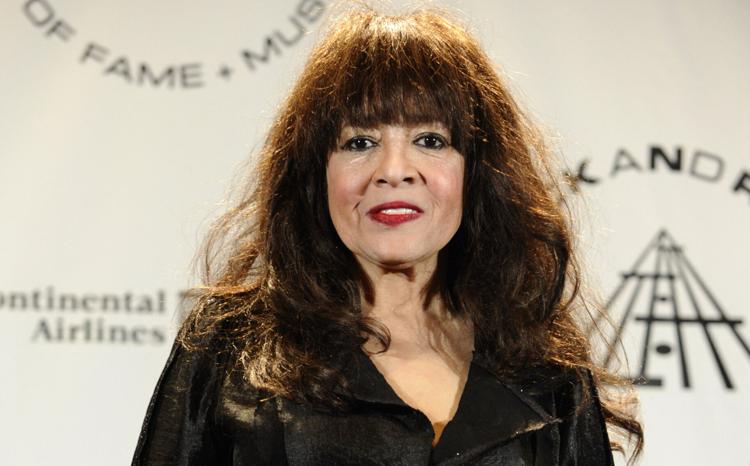 Ronnie Spector, the cat-eyed, bee-hived rock 'n' roll siren who sang such 1960s hits as "Be My Baby," "Baby I Love You" and "Walking in the Rain" as the leader of the girl group The Ronettes, died Jan. 12, 2022. She was 78.


AP file, 2010


Vangelis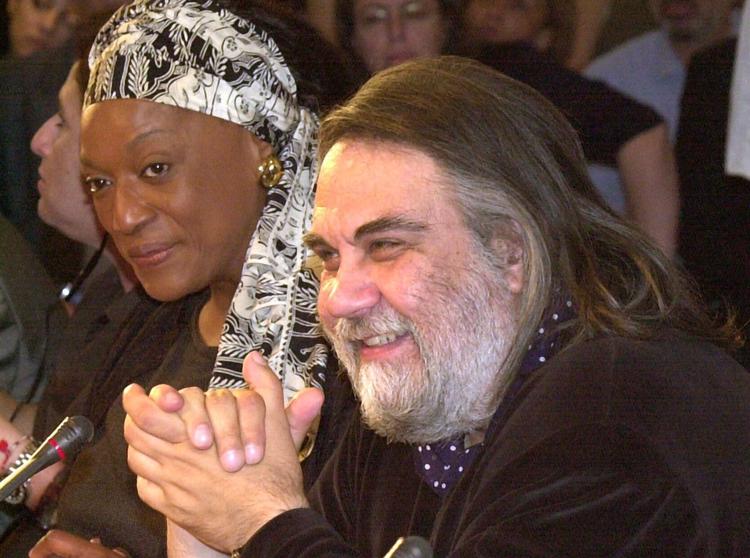 Vangelis, the Greek electronic composer who wrote the unforgettable Academy Award-winning score for the film "Chariots of Fire" and music for dozens of other movies, documentaries and TV series, died May 17, 2022, at age 79.


AP file, 2001


Bobby Rydell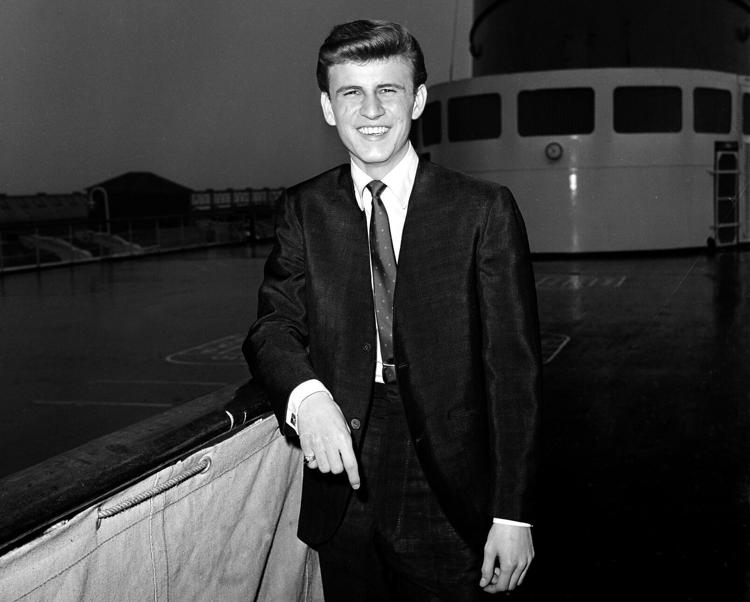 Bobby Rydell, a pompadoured heartthrob of early rock 'n roll who was a star of radio, television and the movie musical "Bye Bye Birdie," died April 5, 2022, at age 79. Between 1959 and 1964, Rydell had nearly three dozen Top 40 singles including "Wild One," "Volare," "Wildwood Days," "The Cha-Cha-Cha" and "Forget Him." He had recurring roles on "The Red Skelton Show" and other television programs, and 1963's "Bye Bye Birdie" was rewritten to give Rydell a major part as the boyfriend of Ann-Margret.


AP file, 1962


William Hurt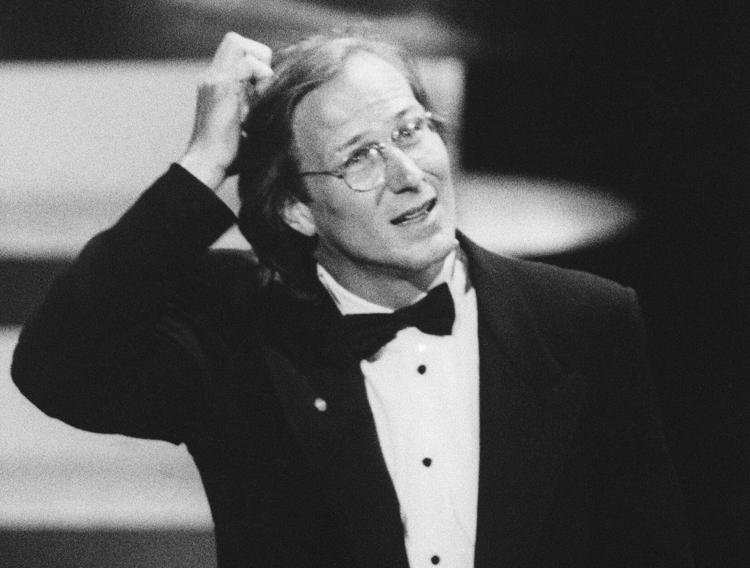 William Hurt, whose laconic charisma and self-assured subtlety as an actor made him one of the 1980s foremost leading men in movies such as "Broadcast News," "Body Heat" and "The Big Chill," died March 13, 2022. He was 71. In a long-running career, Hurt was four times nominated for an Academy Award, winning for 1985's "Kiss of the Spider Woman." After his breakthrough in 1980's Paddy Chayefsky-scripted "Altered States" as a psychopathologist studying schizophrenia and experimenting with sensory deprivation, Hurt quickly emerged as a mainstay of the '80s.


AP file, 1986


Mike Bossy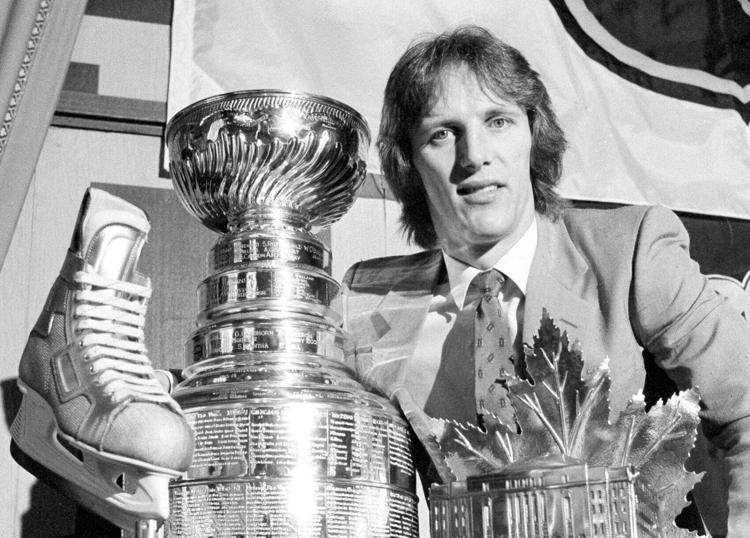 Mike Bossy, one of hockey's most prolific goal-scorers and a star for the New York Islanders during their 1980s Stanley Cup dynasty, died April 14, 2022, after a battle with lung cancer. He was 65. Bossy helped the Islanders win the Stanley Cup four straight years from 1980-83, earning the Conn Smythe Trophy as playoff MVP in 1982. He scored the Cup-winning goal in 1982 and '83.


AP file, 1982


Guy Lafleur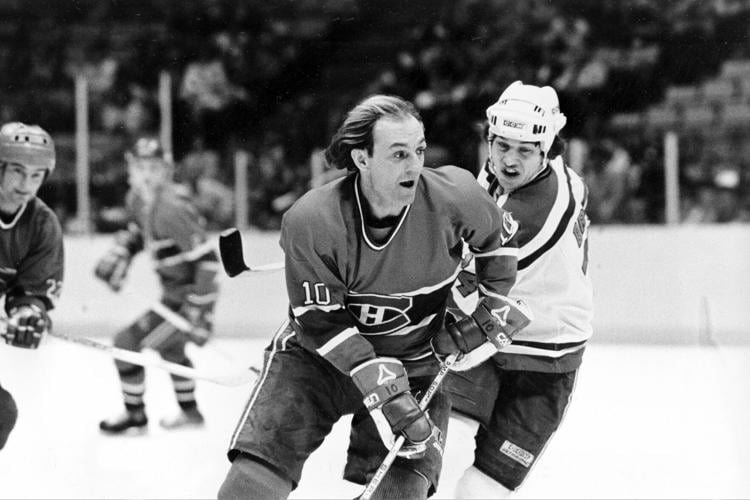 Hockey Hall of Famer Guy Lafleur, who helped the Montreal Canadiens win five Stanley Cup titles in the 1970s, died at age 70. One of the greatest players of his generation, Lafleur, nicknamed "The Flower," registered 518 goals and 728 assists in 14 seasons with Montreal.


AP file, 1983


Scott Hall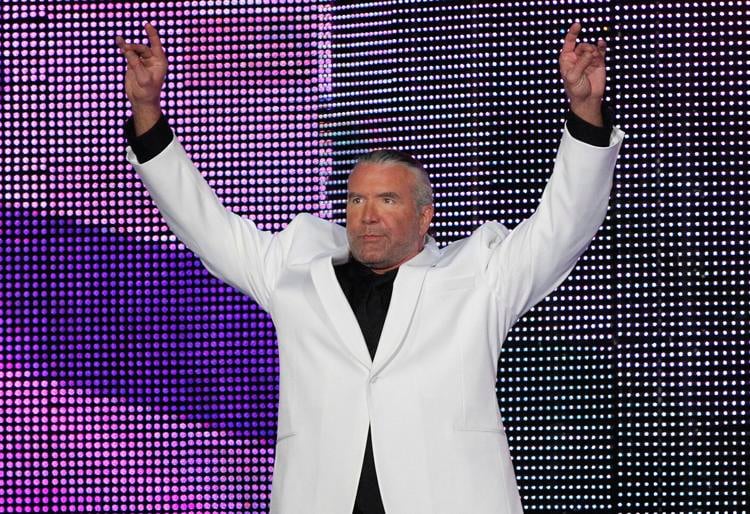 Scott Hall, professional wrestling's "Bad Guy" who revolutionized the industry as a founding member of the New World Order faction, died March 14, 2022. He was 63. Hall, who also wrestled for WWE as Razor Ramon, was a two-time inductee into the company's Hall of Fame.


AP Images for WWE, File


André Leon Talley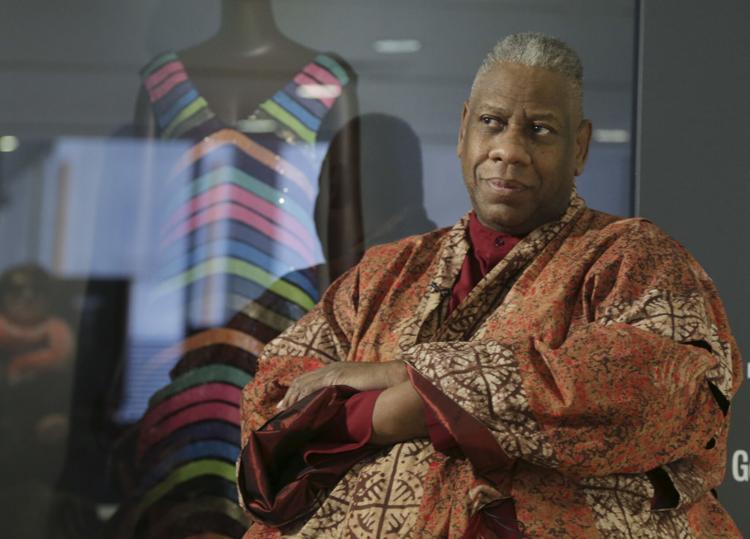 André Leon Talley, a towering figure who made fashion history as a rare Black editor in an overwhelmingly white industry, died Jan. 18, 2022. He was 73. Talley was the former creative director and editor at large of Vogue magazine. Often dressed in sweeping capes, he was a highly visible regular in the front row of fashion shows in New York and Europe for decades.


AP file, 2016


Peter Bogdanovich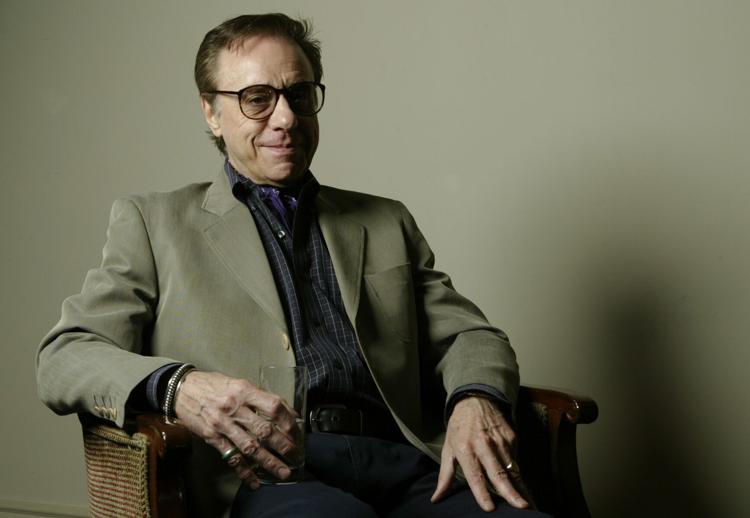 Peter Bogdanovich, the ascot-wearing cinephile and director of 1970s black-and-white classics like "The Last Picture Show" and "Paper Moon," died Jan. 6, 2022. He was 82. Bogdanovich was heralded as an auteur from the start, with the chilling lone shooter film "Targets" and soon after "The Last Picture Show," from 1971, his evocative portrait of a small, dying town that earned eight Oscar nominations and catapulted him to stardom.


AP file, 2005


Ivan Reitman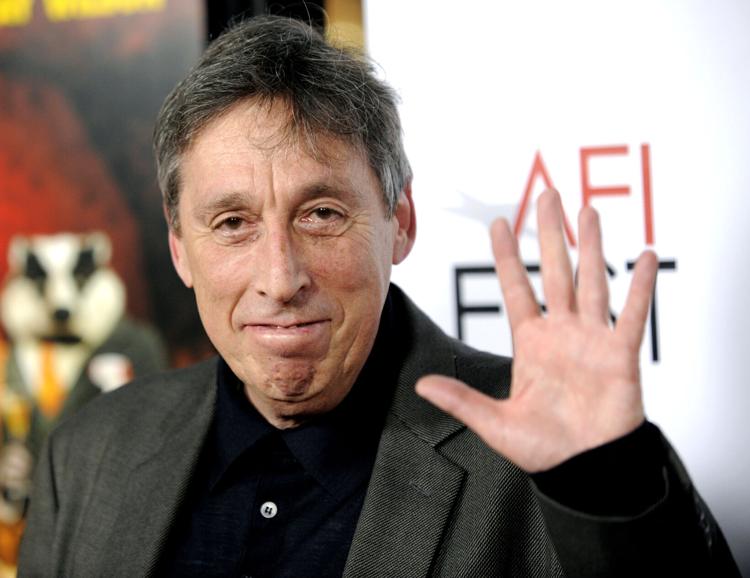 Ivan Reitman, the influential filmmaker and producer behind many of the most beloved comedies of the late 20th century, from "Animal House" to "Ghostbusters," died Feb. 12, 2022. He was 75. Known for bawdy comedies that caught the spirit of their time, Reitman's big break came with the raucous, college fraternity sendup "National Lampoon's Animal House," which he produced. He directed Bill Murray in his first starring role in the summer camp flick "Meatballs," and then again in 1981's "Stripes," but his most significant success came with 1984's "Ghostbusters."


AP file, 2009


John Clayton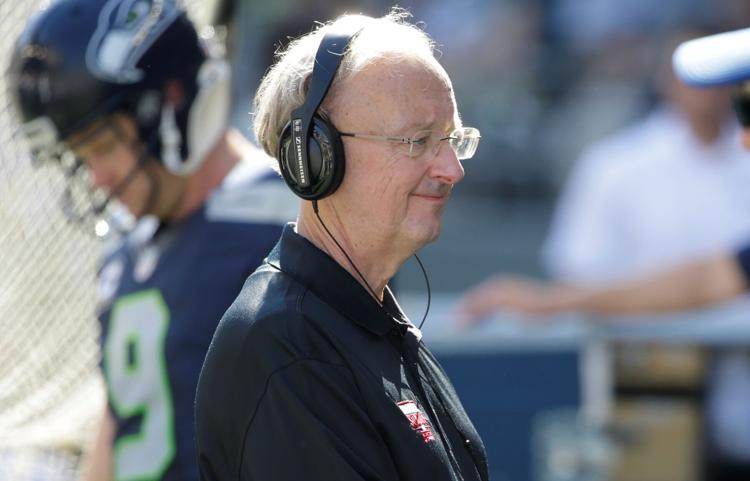 Longtime NFL journalist John Clayton, nicknamed "The Professor," died March 25, 2022, following a short illness. He was 67. Clayton spent more than two decades covering the Pittsburgh Steelers for the The Pittsburgh Press and the Seattle Seahawks for The News Tribune in Tacoma. Clayton moved to ESPN in 1995, becoming one of the lead NFL writers for the company. Clayton appeared on TV and radio for ESPN and worked at the company for more than 20 years.


AP file, 2016


Bobbie Nelson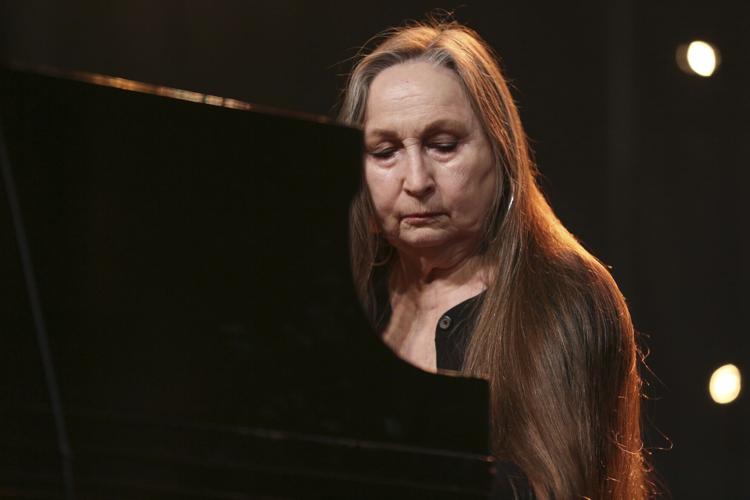 Bobbie Nelson, the older sister of country music legend Willie Nelson and longtime pianist in his band, died March 10, 2022. She was 91. An original member of the Willie Nelson and Family Band, Bobbie Nelson played piano for more than 50 years with her brother.


AP file, 2015


Sally Kellerman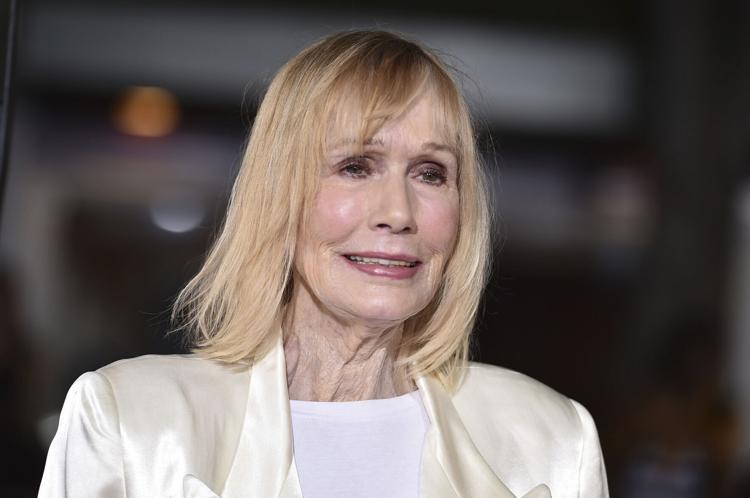 Sally Kellerman, the Oscar and Emmy nominated actor who played Margaret "Hot Lips" Houlihan in director Robert Altman's 1970 film "MASH," died Feb. 24, 2022, at age 84. Kellerman had a career of more than 60 years in film and television. She played a college professor who was returning student Rodney Dangerfield's love interest in the 1986 comedy "Back to School." But she would always be best known for playing Major Houlihan, a straitlaced, by-the-book Army nurse who is tormented by rowdy doctors during the Korean War in the army comedy "MASH."


AP file, 2015


Marilyn Bergman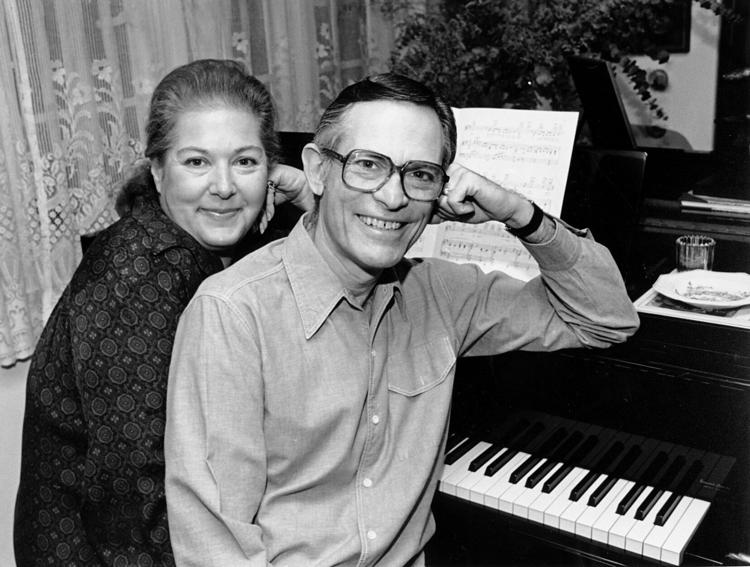 Marilyn Bergman, the Oscar-winning lyricist who teamed with husband Alan Bergman on "The Way We Were," "How Do You Keep the Music Playing?" and hundreds of other songs, died Jan. 8, 2022. She was 93.


AP file, 1980


Manfred Thierry Mugler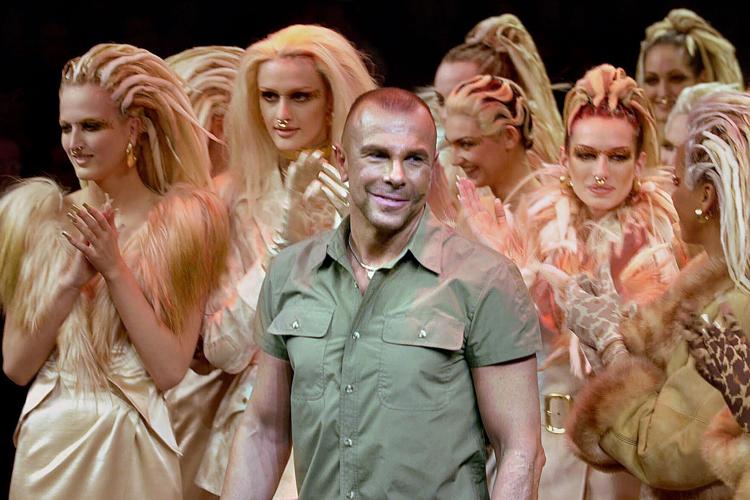 French fashion designer Manfred Thierry Mugler, whose dramatic designs were worn by celebrities like Madonna, Lady Gaga and Cardi B, died Jan. 23, 2022. He was 73. Mugler, who launched his brand in 1973, became known for his architectural style, defined by broad shoulders and a tiny waist. The use of plastic-like futuristic fabric in his sculpted clothing became a trademark.


AP file, 2001


Gaspard Ulliel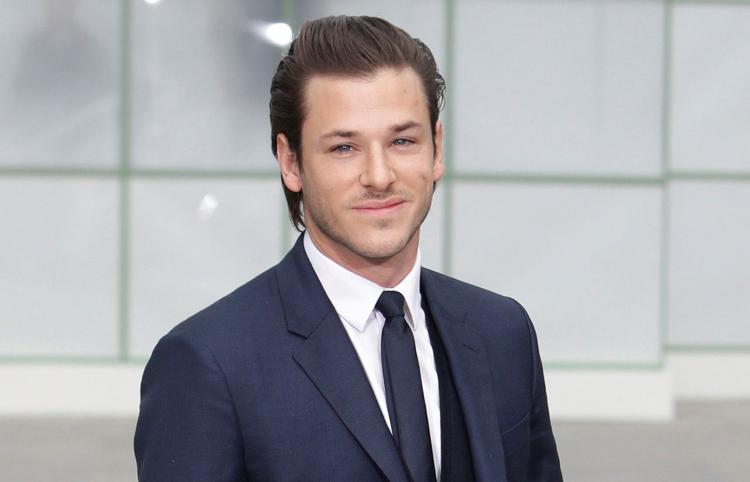 French actor Gaspard Ulliel, known for appearing in Chanel perfume ads as well as film and television roles, died Jan. 19, 2022, after a skiing accident in the Alps. He was 37. Ulliel portrayed the young Hannibal Lecter in 2007's "Hannibal Rising" and fashion mogul Yves Saint Laurent in the 2014 biopic "Saint Laurent." He is also in the Marvel series "Moon Knight."


AP file, 2015


Dan Reeves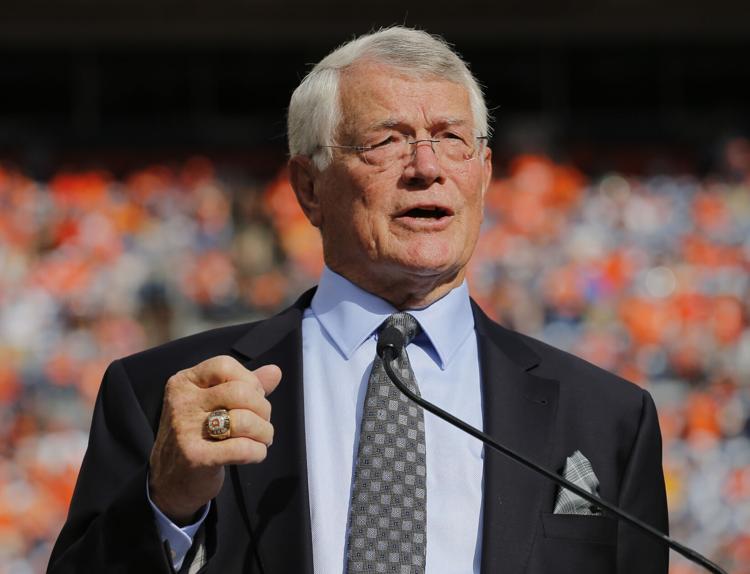 Dan Reeves, who won a Super Bowl as a player with the Dallas Cowboys but was best known for a long coaching career highlighted by four more appearances in the title game with the Denver Broncos and the Atlanta Falcons, all losses, died Jan. 1, 2022. He was 77.


AP file, 2014


Don Maynard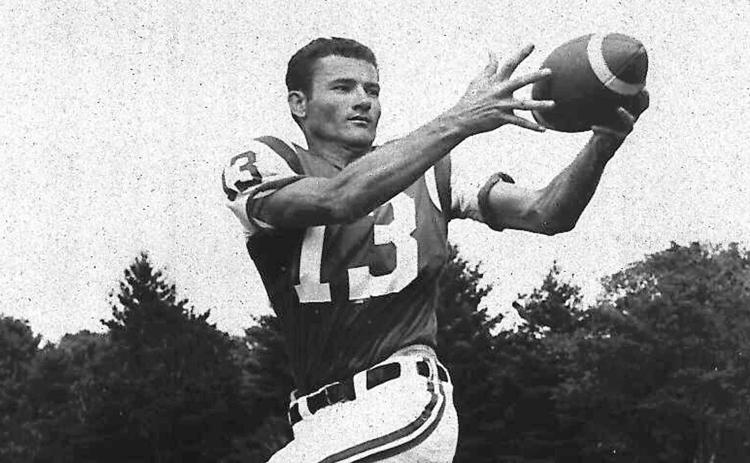 Don Maynard, a Hall of Fame receiver who made his biggest impact catching passes from Joe Namath in the wide-open AFL, died Jan. 10, 2022. He was 86. When Maynard retired in 1973, he was pro football's career receiving leader with 633 catches for 11,834 yards and 88 touchdowns. The Jets retired his No. 13 jersey.


AP file, 1968


Don Young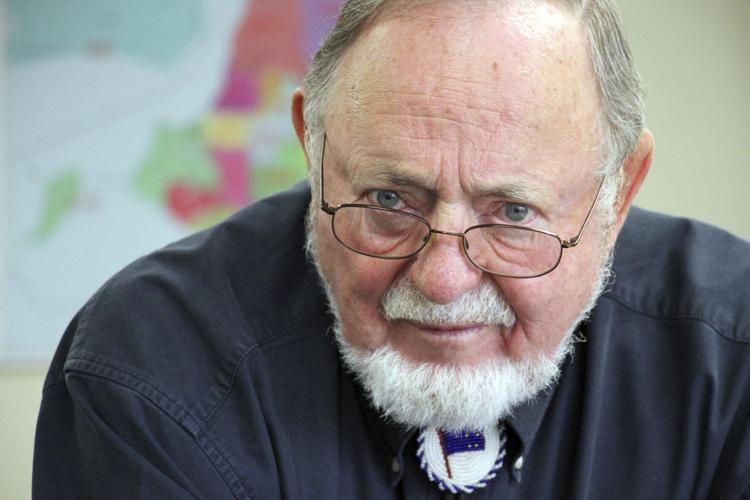 Alaska Rep. Don Young, who was the longest-serving Republican in the history of the U.S. House, died March 25, 2022. He was 88. Young, who was first elected to the U.S. House in 1973, was known for his brusque style. In his later years in office, his off-color comments and gaffes sometimes overshadowed his work.


AP file, 2019


Michael Lang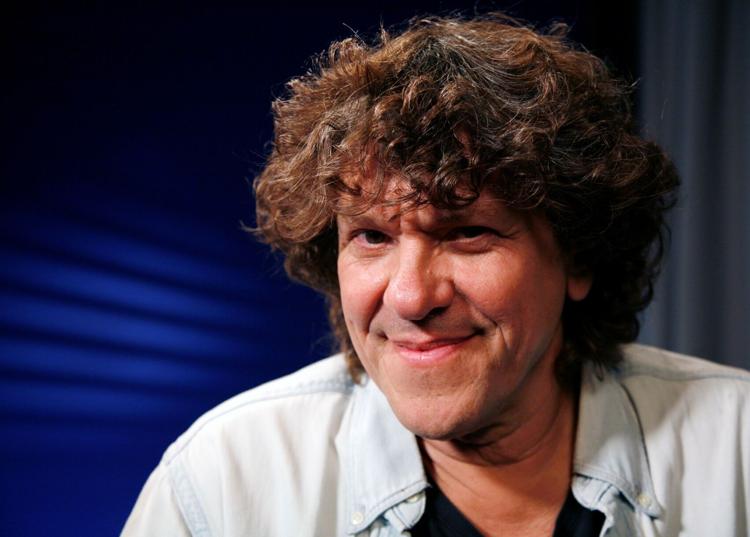 Michael Lang, a co-creator and promoter of the 1969 Woodstock music festival that served as a touchstone for generations of music fans, died Jan. 8, 2022. He was 77.


AP file, 2009


Lawrence N. Brooks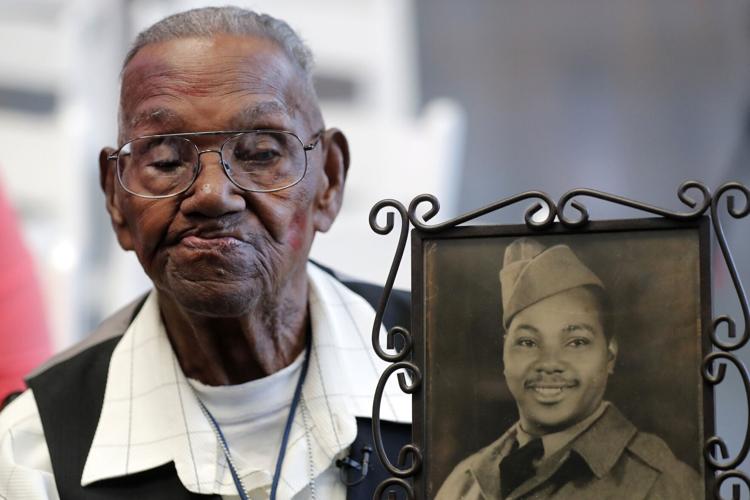 Lawrence N. Brooks, the oldest World War II veteran in the U.S. — and believed to be the oldest man in the country — died Jan. 5, 2022, at the age of 112.


AP file, 2019


Charles McGee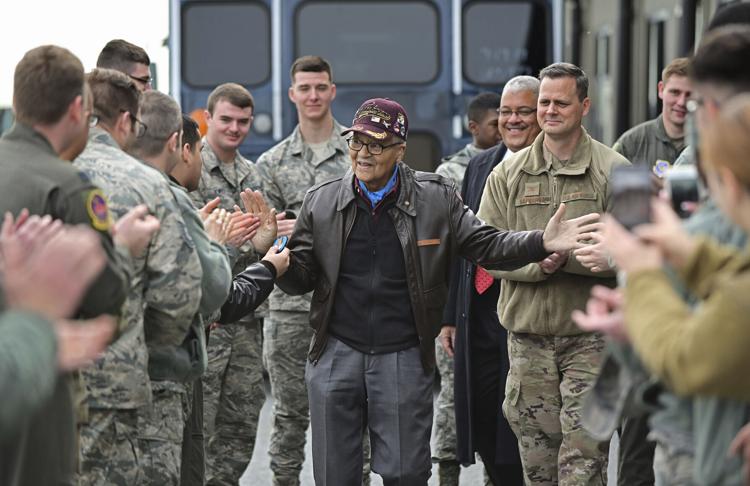 Charles McGee, a Tuskegee Airman who flew 409 fighter combat missions over three wars and later helped to bring attention to the Black pilots who had battled racism at home to fight for freedom abroad, died Jan. 16, 2022. He was 102.


AP file, 2019


Tom Parker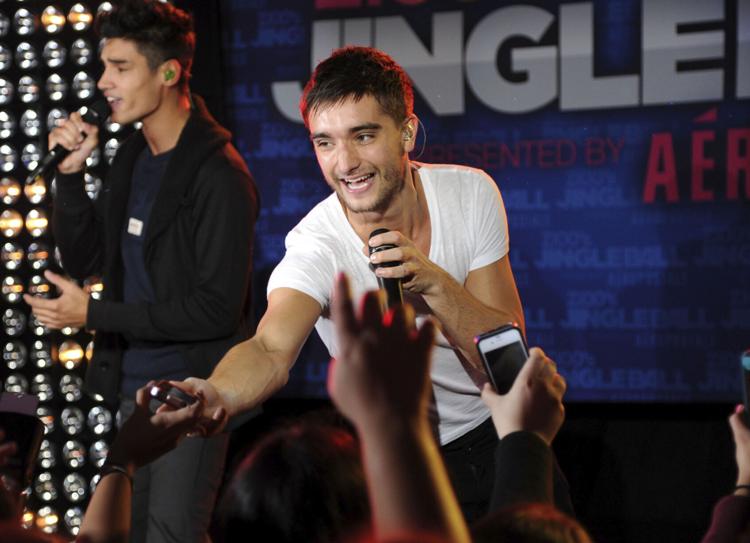 Tom Parker, a member of British-Irish boy band The Wanted, died March 30, 2022, after being diagnosed with an inoperable brain tumor. He was 33. Formed in 2009, The Wanted had a string of hit singles including U.K. No. 1s "All Time Low" and "Glad You Came."


AP file, 2012


Shirley Spork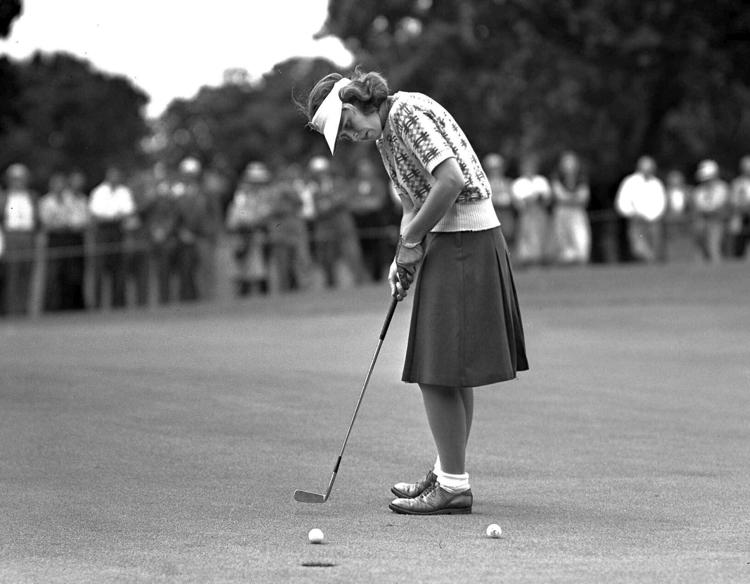 Shirley Spork, one of the 13 founders of the LPGA Tour who learned two weeks ago she would be inducted into the LPGA Hall of Fame, died April 12, 2022. at age 94. While she never won on the LPGA Tour — her best finish was runner-up in the 1962 LPGA Championship at Stardust Country Club in Las Vegas — Spork's impact stretched across seven decades of starting the tour and teaching the game.


AP file, 1946


Rayfield Wright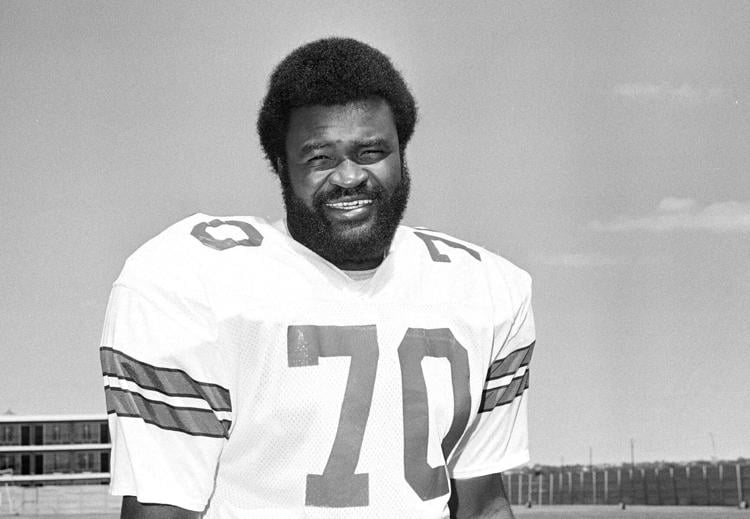 Rayfield Wright, the Pro Football Hall of Fame offensive tackle nicknamed "Big Cat" who went to five Super Bowls in his 13 NFL seasons with the Dallas Cowboys, died April 7, 2022. He was 76.


AP file, 1975


Charley Taylor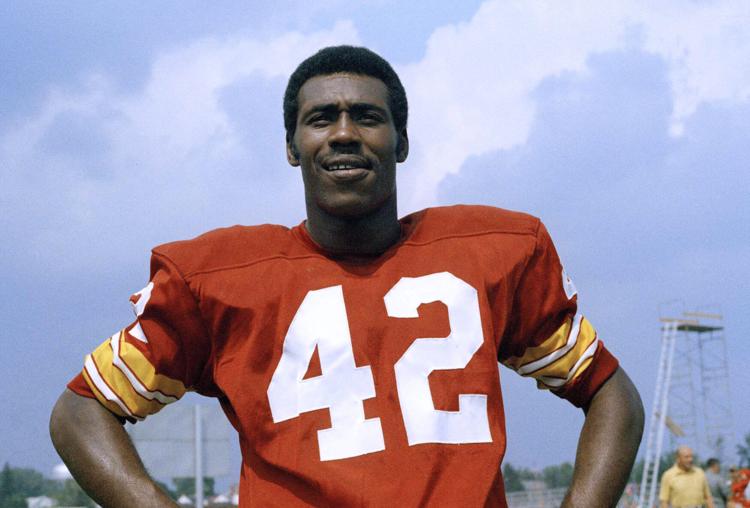 Charley Taylor, the Hall of Fame receiver who ended his 13-season career with Washington as the NFL's career receptions leader, died Feb. 19, 2022. He was 80. Taylor was the 1964 NFL rookie of the year and was selected to the Pro Football Hall of Fame's All-1960s Team. The eight-time Pro Bowl selection was a first-team all-NFL pick in 1967.


AP file


Tommy Davis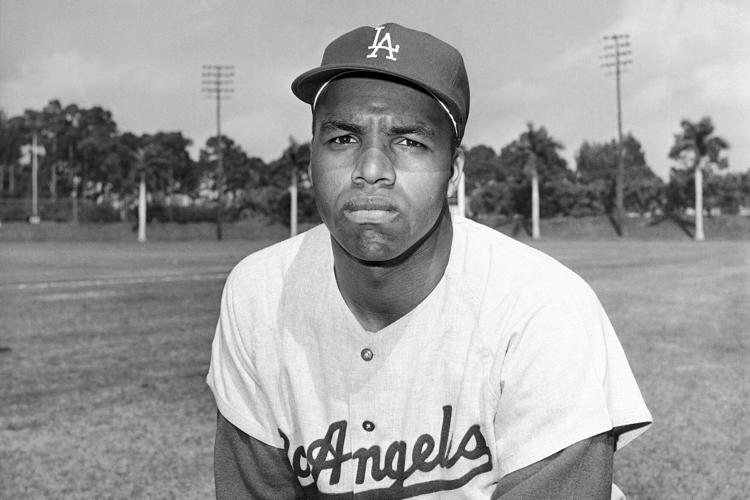 Tommy Davis, a two-time National League batting champion who won three World Series titles with the Los Angeles Dodgers, died April 3, 2022. He was 83. Recruited to play for the Dodgers by Jackie Robinson, Davis batted .357 with 17 home runs, 104 RBI and 68 stolen bases in 127 games in that first season with the team. He won consecutive titles in 1962, when he hit .346 and led the NL in hits and RBI, and 1963, when he hit .326.


AP file, 1964


Bill Fitch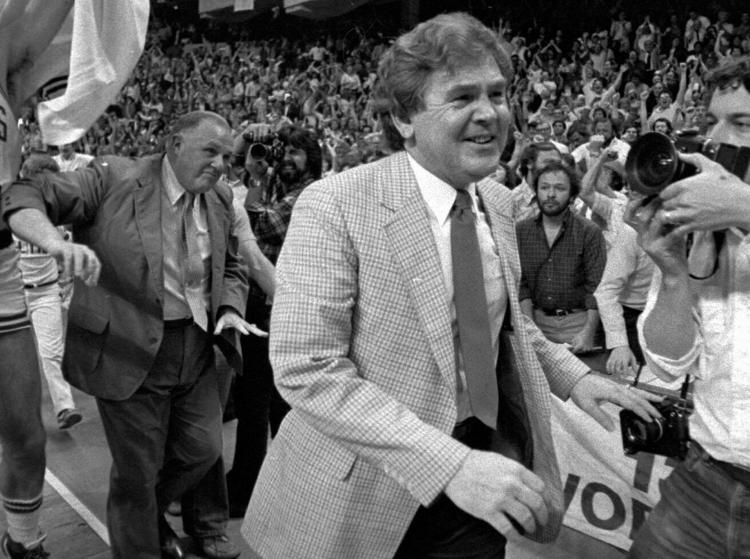 Bill Fitch, who guided the Boston Celtics to one of their championships during a Hall of Fame coaching career spanning three decades, died Feb. 2, 2022. He was 89. A two-time NBA coach of the year, Fitch coached for 25 seasons in the NBA, starting with the expansion Cleveland Cavaliers in 1970. He was Larry Bird's first pro coach with Boston in 1979, won a title with the Celtics in 1981 and spent time with Houston, New Jersey and the Los Angeles Clippers.


AP file, 1981


Robert Morse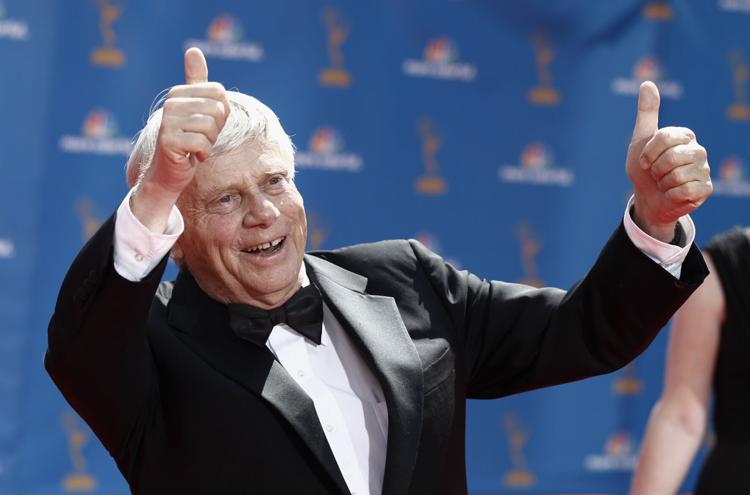 Robert Morse, who won a Tony Award as a hilariously brash corporate climber in "How to Succeed in Business Without Really Trying" and a second one a generation later as the brilliant, troubled Truman Capote in "Tru," died April 20, 2022. He was 90.


AP file, 2010


Dede Robertson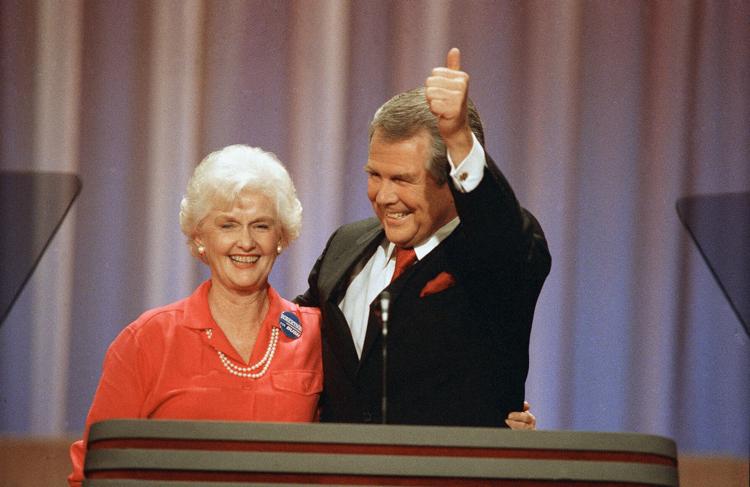 Dede Robertson, the wife of religious broadcaster Pat Robertson and a founding board member of the Christian Broadcasting Network, died April 19, 2022. She was 94.


AP file, 1988


Robert Krueger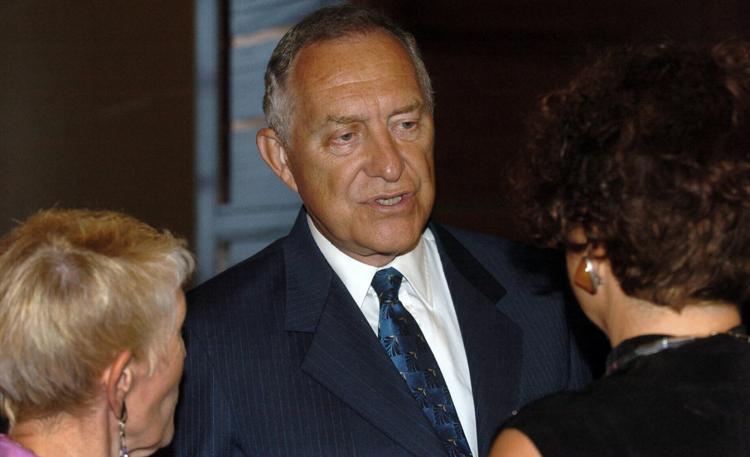 Robert C. Krueger, who followed two U.S. House terms with a brief interim appointment to the Senate before launching a sometimes-hazardous diplomatic career, died April 30, 2022, at age 86.


AP file, 2004


Johnnie A. Jones Sr.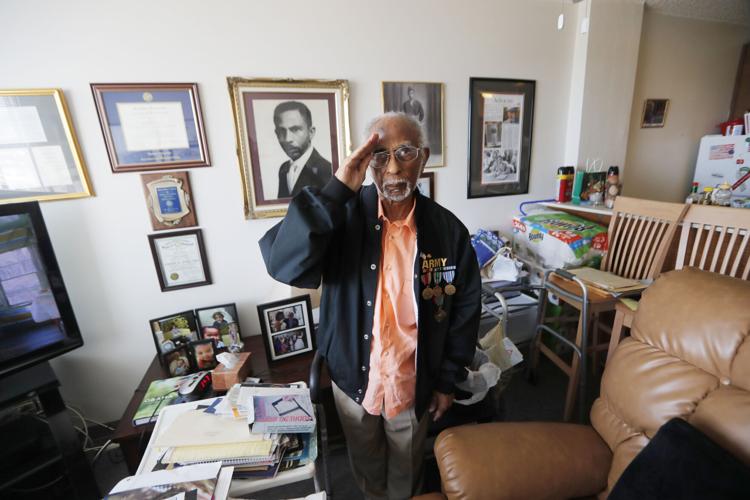 Johnnie A. Jones Sr., a Louisiana civil rights attorney and World War II veteran who was wounded during the D-Day invasion of Normandy, died April 23, 2022. He was 102 years old.


AP file, 2019


Gary Brooker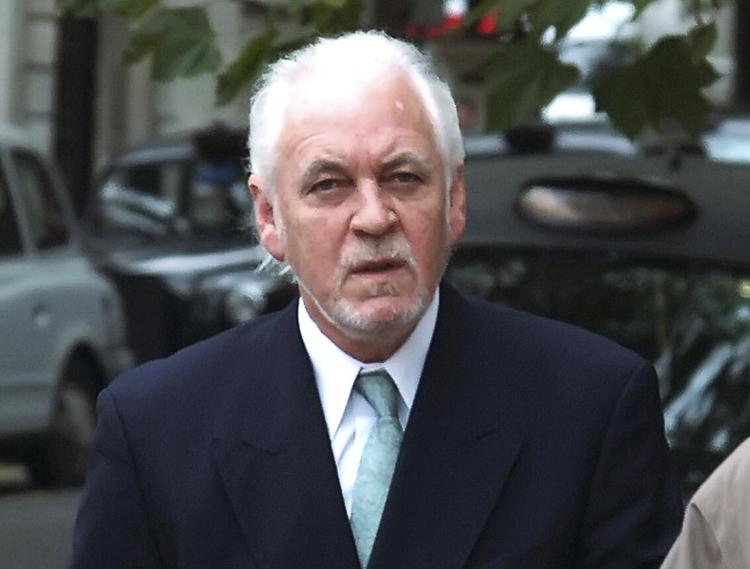 Gary Brooker, the Procol Harum frontman who sang one of the 1960s' most enduring hits, "A Whiter Shade of Pale," died Feb. 19, 2022. He was 76. Brooker was singer and keyboard player with the band, which had a huge hit with its first single, "A Whiter Shade of Pale." With its Baroque-flavored organ solo and mysterious opening line – "We skipped the light fandango, turned cartwheels cross the floor" — the song became one of the signature tunes of the 1967 "Summer of Love."


AP file, 2006


Brent Renaud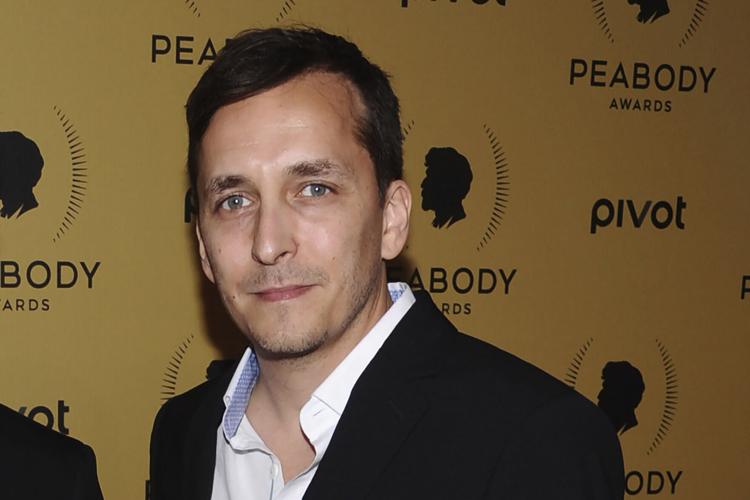 Brent Renaud, an acclaimed filmmaker who traveled to some of the darkest and most dangerous corners of the world for documentaries that transported audiences to little-known places of suffering, died March 13, 2022, after Russian forces opened fire on his vehicle in Ukraine.


AP file, 2015


Ronnie Hawkins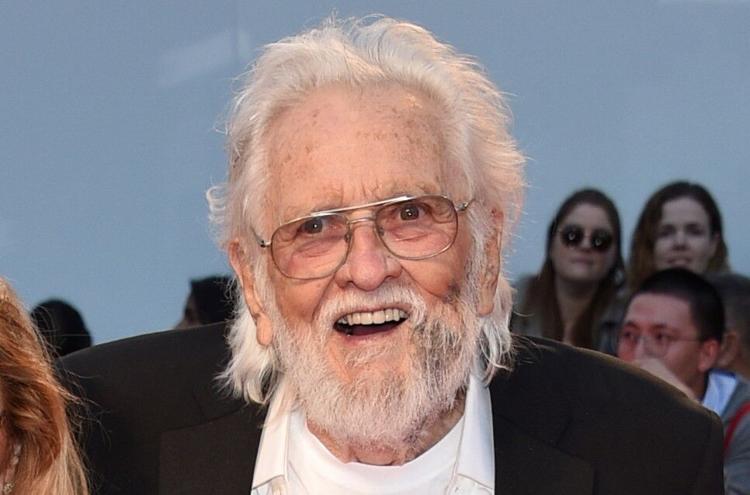 Ronnie Hawkins, a brash rockabilly star from Arkansas who became a patron of the Canadian music scene after moving north and recruiting a handful of local musicians later known as the Band, died May 29, 2022. He was 87.


AP file, 2019


Andy Fletcher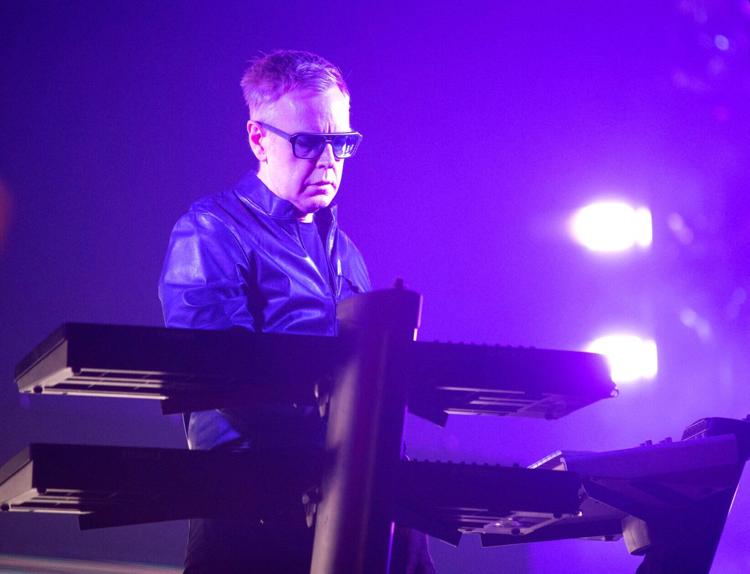 Andy "Fletch" Fletcher, the unassuming, bespectacled, red-headed keyboardist who for more than 40 years added his synth sounds to Depeche Mode hits like "Just Can't Get Enough" and "Personal Jesus," died May 26, 2022, at age 60.


AP file, 2017


Ann Turner Cook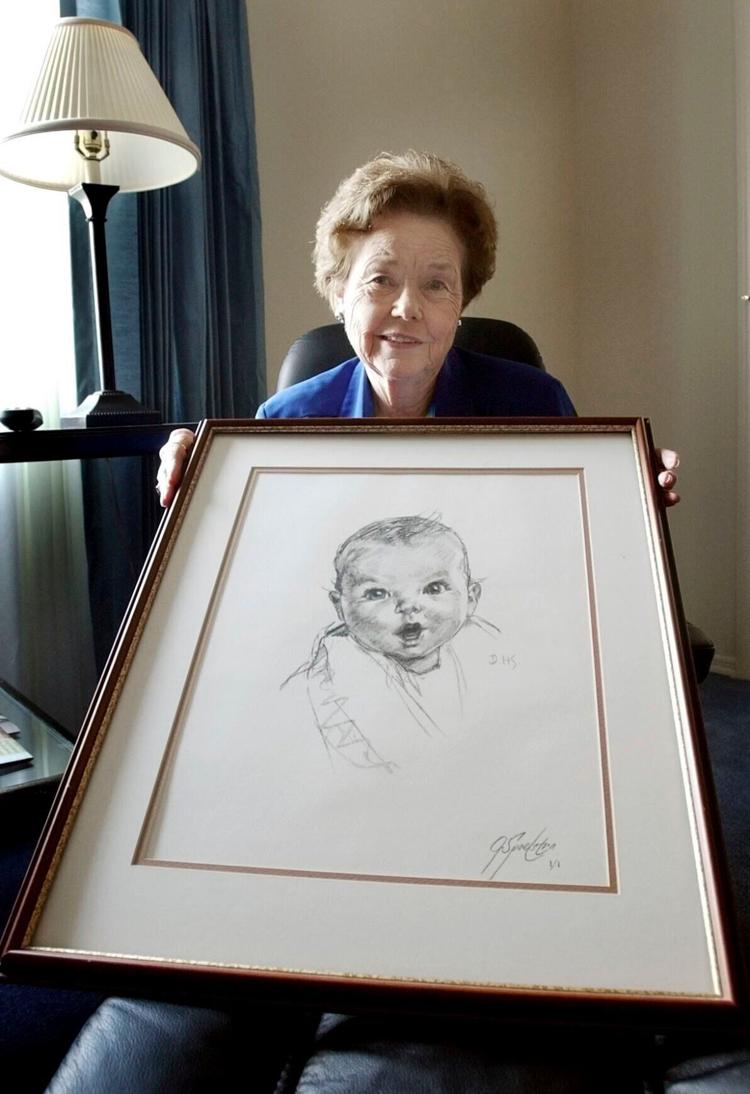 Ann Turner Cook, whose cherubic baby face was known the world over as the original Gerber baby, has died. She was 95. Cook was 5 months old when a neighbor, artist Dorothy Hope Smith, drew a charcoal sketch of her that was later submitted for a contest Gerber was holding for a national marketing campaign for baby food. The image was a hit, so much so that it became the company's trademark in 1931 and has been used in all packaging and advertising since.


AP file, 2004


Dwayne Hickman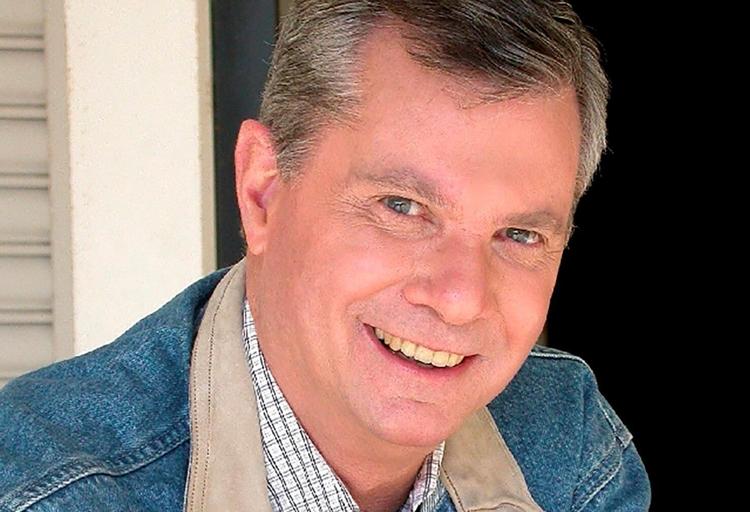 Dwayne Hickman, the actor and network TV executive who despite numerous achievements throughout his life would always be remembered fondly by a generation of baby boomers for his role as Dobie Gillis, died Jan. 9, 2022. He was 87.


AP file


Mark Shields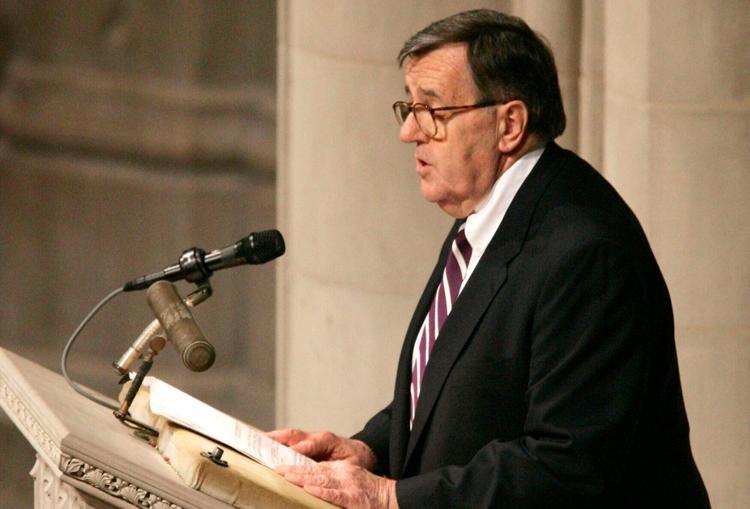 Political commentator and columnist Mark Shields, who shared his insight into American politics and wit on "PBS NewsHour" for decades, died June 18, 2022. He was 85.


AP file, 2006


Philip Baker Hall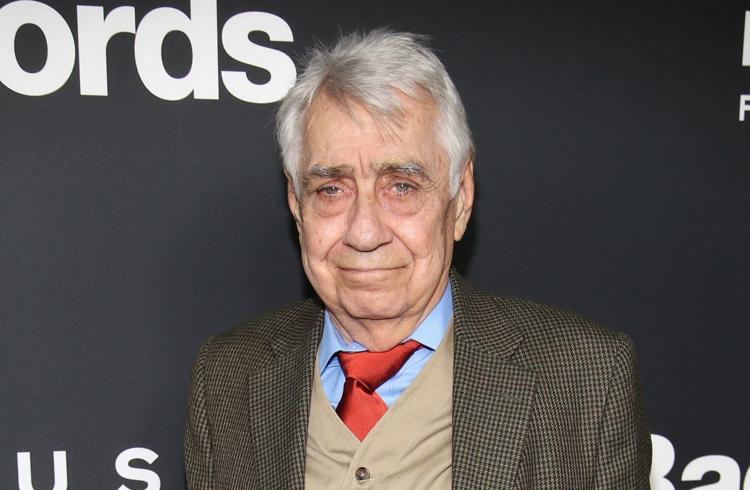 Philip Baker Hall, the prolific character actor of film and theater who starred in Paul Thomas Anderson's first movies and who memorably hunted down a long-overdue library book in "Seinfeld," died June 12, 2022. He was 90. In a career spanning half a century, Hall was a ubiquitous hangdog face whose doleful, weary appearance could shroud a booming intensity and humble sensitivity. His range was wide, but Hall, who had a natural gravitas, often played men in suits, trench coats and lab coats.


AP file, 2014


James Rado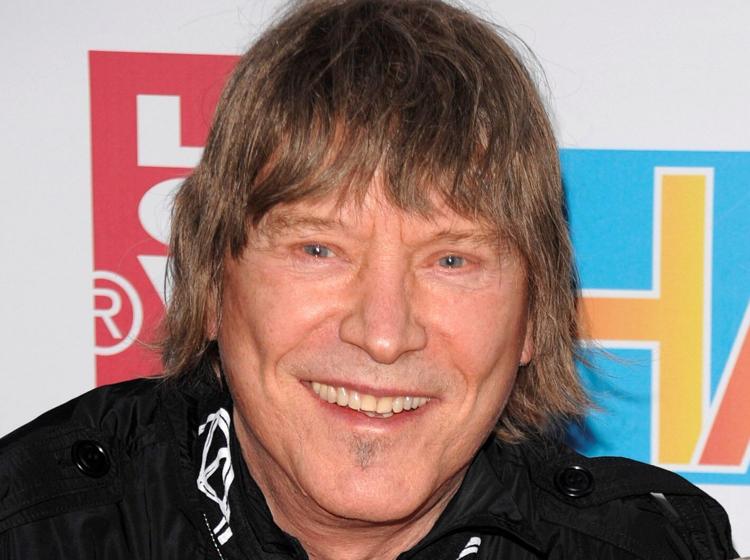 James Rado, co-creator of the groundbreaking hippie musical "Hair," which celebrated protest, pot and free love and paved the way for the sound of rock on Broadway, died June 21, 2022. He was 90. "Hair," which has a story and lyrics by Rado and Gerome Ragni and music by Galt MacDermot, was the first rock musical on Broadway, the first Broadway show to feature full nudity and the first to feature a same-sex kiss.


AP file, 2009


Tony Siragusa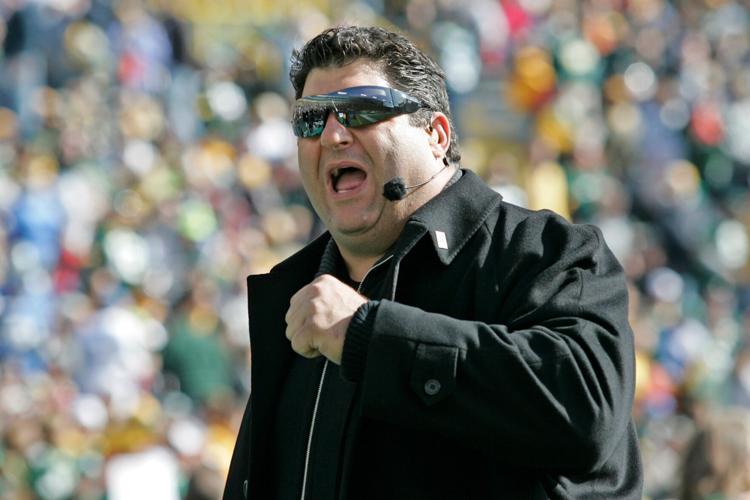 Tony Siragusa, the charismatic defensive tackle who was part of one of the most celebrated defenses in NFL history with the Baltimore Ravens, died June 22, 2022. He was 55. Siragusa, known as "Goose," played seven seasons with the Indianapolis Colts and five with the Ravens. Baltimore's 2000 team won the Super Bowl behind a stout defense that included Siragusa, Ray Lewis and Sam Adams. Siragusa was popular with fans because of his fun-loving attitude, which also helped him transition quickly to broadcasting after his playing career.


AP file, 2009


Bruton Smith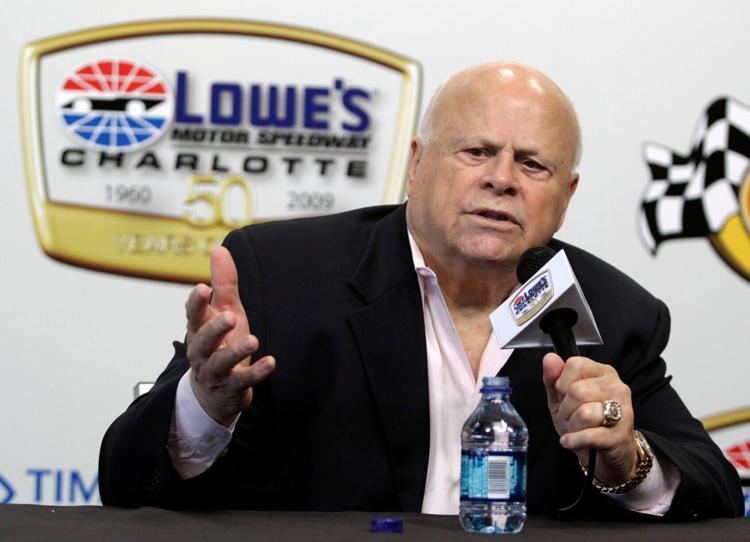 O. Bruton Smith, who emerged from North Carolina farm country and parlayed his love of motorsports into a Hall of Fame career as one of the biggest track owners and most successful promoters in the history of auto racing, died June 22, 2022. He was 95.


AP file, 2009


Marlin Briscoe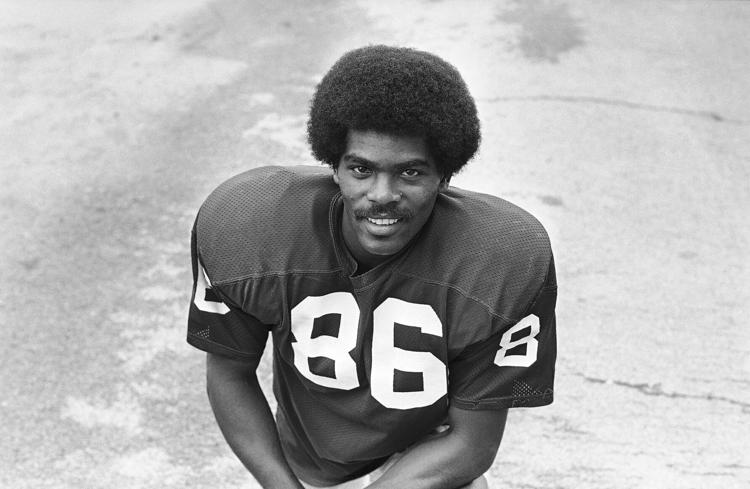 Marlin Briscoe, who became the first Black starting quarterback in the American Football League more than 50 years ago, died June 27, 2022. He was 76.


AP file, 1975


Sonny Barger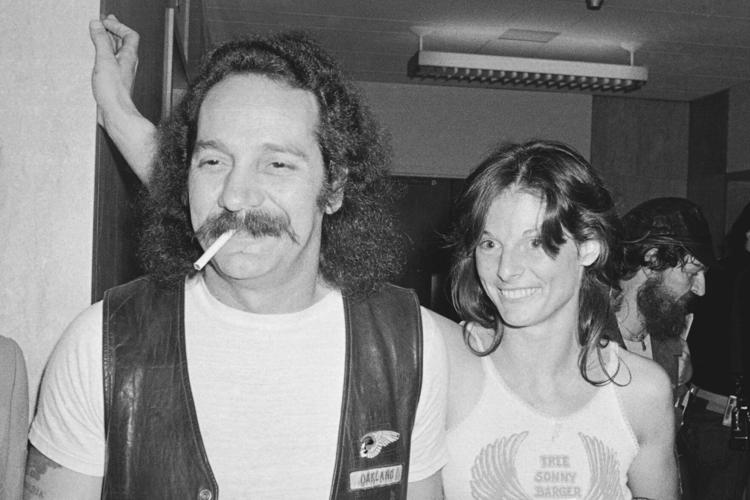 Sonny Barger, the leather-clad fixture of 1960s counterculture and figurehead of the Hells Angels motorcycle club who was at the notorious Rolling Stones concert at Altamont Speedway, died June 29, 2022. He was 83.


AP file, 1980


James Caan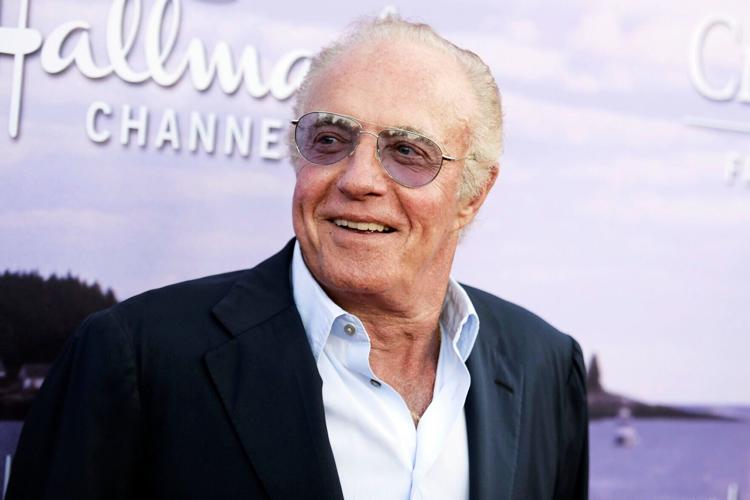 James Caan, the curly-haired tough guy known to movie fans as the hotheaded Sonny Corleone of "The Godfather" and to television audiences as both the dying football player in the classic weeper "Brian's Song" and the casino boss in "Las Vegas," died July 6, 2022. He was 82. After a break from acting in the 1980s, Caan returned to full-fledged stardom opposite Kathy Bates in "Misery" in 1990. He introduced himself to a new generation playing Walter, the workaholic, stone-faced father of Buddy's Will Ferrell in "Elf."


AP file, 2016


Receive the latest in local entertainment news in your inbox weekly!