The ghosts aren't just behind the counter.
Dedicated gourmets and restaurant newbies love The Feed. Register now for our twice-weekly newsletter.
At some restaurants and bars in the Boston area, the ghosts aren't just behind the counter – at least not if you believe the creepy stories buzzing around historic restaurants in and around the city. Now that New England's scariest season is over, make reservations for your next dinner at one of these restaurants where (cross your fingers!) Your waiter may not be the only person paying your table.
Brick & ash
Rumor has it that the Newburyport building that is now the Brick & Ash restaurant was a brothel in the old New England maritime days when lonely sailors sought company in every port. "Lucinda" is the name of one of the busy, rock-swinging professionals who went about their craft there and, if you can believe the traditions, died prematurely by falling down a flight of stairs. According to Brick & Ash staff (as well as the Food Network, which named the place the most haunted restaurant in Massachusetts), Lucinda continues to make herself known by flashing lights, opening and closing doors, tipping glasses at the bar, and other common acts of harmless stupidity. The apparition of a sea captain was also seen in the building; Perhaps one of Lucinda's former lovers? Definitely worth taking a day trip to quaint downtown Newburyport in October for great American home cooking like a meatloaf patty, spicy Nashville-style chicken, or a poutine and gravy. Or drink in the beer garden outdoors with a "Lucinda" cocktail: a sweetened gin and tonic with lime and fresh basil.
10 Center St., Newburyport, 978-255-2642, brickandash.com.
Rockafellas
On a typical October weekend, Rockafellas feels like the Halloween party from Hocus Pocus: night owls surround the decorated bar, throwing pumpkin beers back, while a live band probably plays "Thriller" or "Monster Mash". Obviously the scene is a little quieter during COVID-19, but a different kind of spirited energy remains in the historic building that once lived as a meetinghouse, pioneer department store, and bank. The most cited ghosts are a sullen minister in a black suit and the blue lady, named for the color of her dress, who was either murdered in smugglers' tunnels under the building or died unexpectedly in the bank vault, depending on the story you believe. (Today there is a single table for two in this vault.) We can at least confirm the presence of a spacious terrace and a wide variety of food, from burgers to steaks to pasta and seafood specialties like lobster rolls with lemon aioli. And cocktails are plentiful, including Devil's Margarita, made from hellishly hot ghost pepper tequila and a red wine floater, and Lady in Blue, a combination of rum, blue curacao, and pineapple juice.
231 Essex St., Salem, 978-745-2411, rockafellasofsalem.com.
The sun tavern
This lovely little restaurant with an upscale and casual atmosphere in a New England country house that recently added outdoor seating in its back yard has a reputation for being well known. In fact, it's pointed out right on the website, and its various owners have spoken publicly about their ghostly encounters, from sighting shadowy figures to being touched by invisible hands (including perhaps a helpful ghost, which may or may not have occurred). the secretly on a guest). The Sun Tavern even shows the framed death certificate of Lysander Walker, the former hermit of the house, who shot himself in the living room; His ghost is said to be joined by that of two little girls who later died of scarlet fever on the property. So much paranormal activity is it that mysteriously activated alarms have called the police – however, you only need to stop by for the best chops (like lamb with mint pesto or steak with blue cheese potato cake); fine seafood such as peppercorn-crusted salmon; or other excellent starters, including roasted duck and confit with blueberry compote.
500 Congress St., Duxbury, 781-837-1027, suntavernrestaurant.com.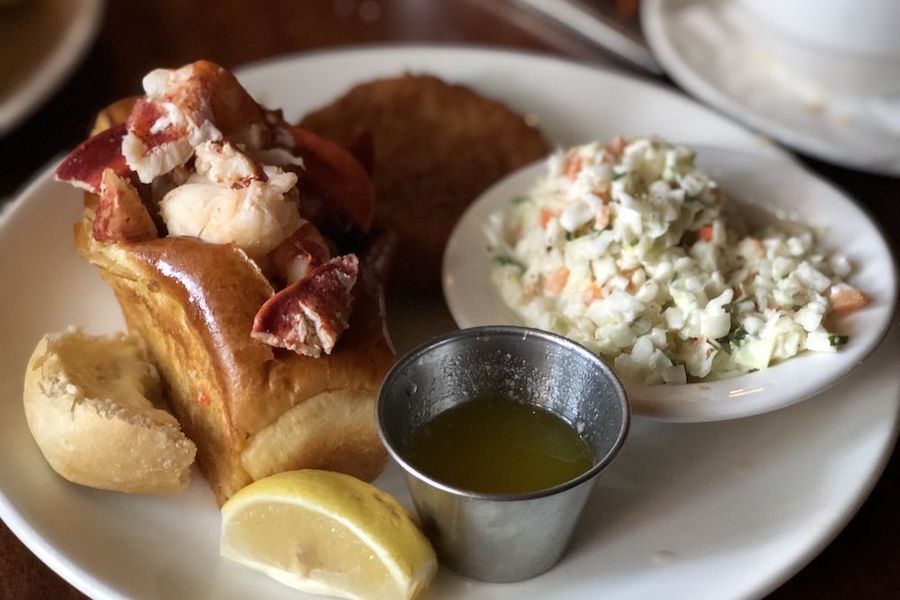 Turner's seafood
Whether you're fascinated by the haunted scene, Turner's Seafood is well worth a visit as one of the best restaurants in Salem. That said, it's even better if you like a spooky side dish with your baked stuffed shrimp or lobster cake – because the historic Lyceum Hall, where the restaurant is located, was supposedly built on the former site of Bridget Bishop's apple orchard. Bishop, for those who do not remember the history of the Salem witch trials, was the first accused to be hanged in 1692. Now saying "they", along with all the expected mysterious footsteps and things that rumble in the night, hints of apple can be spotted in the dining room if Bishop lingers nearby (hence the apple-whiskey-based cocktail that got their name wearing). Of course, there is no shortage of other prominent figures who have walked the sacred halls of the Lyceum over the years, including Frederick Douglass, Ralph Waldo Emerson, and Alexander Graham Bell, who held the telephone's first public demonstration here. So who knows who else could be responsible for activities strong enough to lure investigators from the successful Syfy network show Ghost Hunters.
43 Church St., Salem, 978-745-7665, turners-seafood.com.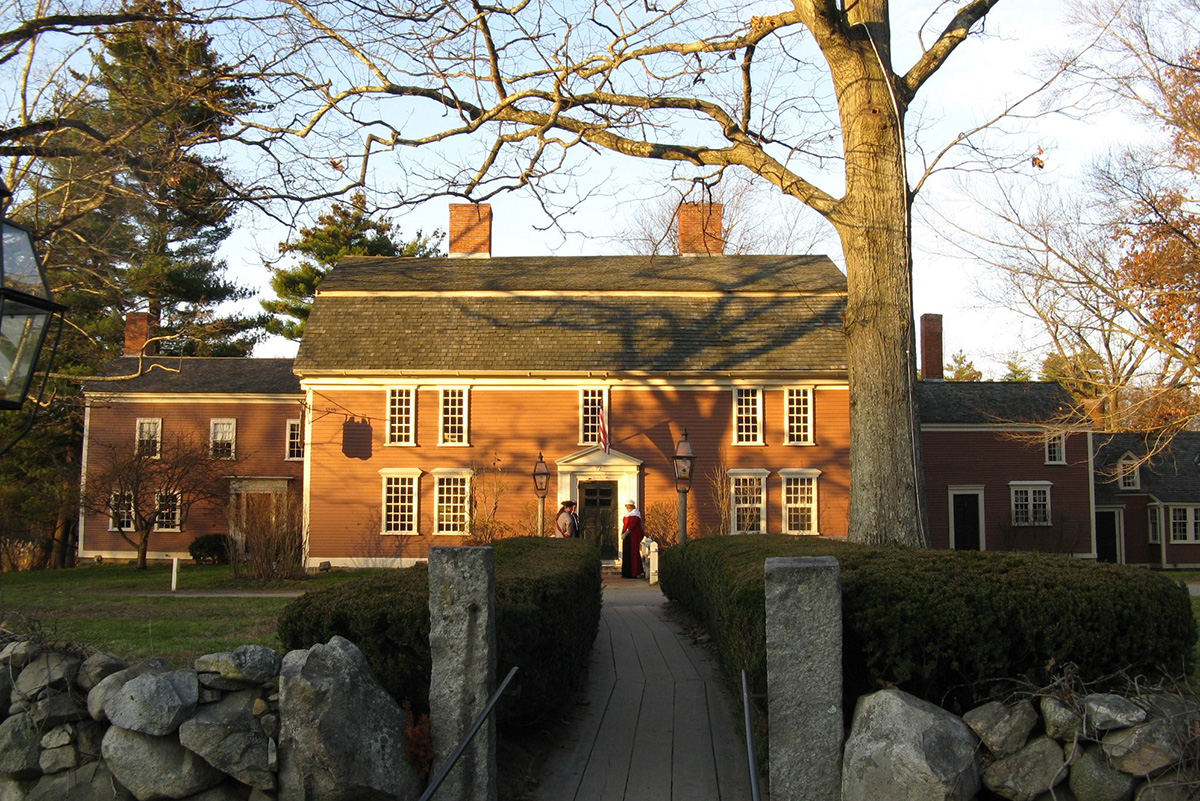 The Wayside Inn
Sorry Chris Evans: Jerusha Howe might actually be the most famous (infamous?) Native of Sudbury, Massachusetts. After all, long before Captain America came out, the locals passed the story of Howe, the "Beauty of Sudbury" who died, at her family's centuries-old inn in 1842; she died of a broken heart, it is said, after her lover never returned from a sea voyage. Though the Wayside Inn is best known as the location of Henry Wadsworth Longfellow's Tales of a Wayside Inn, Howe's alleged haunted house also predates the place's reputation – her solitary piano playing is reportedly still heard throughout the inn (especially in Room 9, her former bedroom) and his restaurant, which serves classic Yankee dishes such as lobster casserole with sherry and cracker crumb filling, pulled pork shepherd's pie and prime rib au jus.
72 Wayside Inn Rd., Sudbury, 978-443-1776, wayside.org.
Warren Tavern
Unsurprisingly, one of the country's oldest taverns is reputedly home to some of the country's oldest spirits. Named after Dr. Joseph Warren, killed in the nearby Battle of Bunker Hill, this colonial pub was a popular gathering for revolutionaries – including Paul Revere, who received his instructions for the midnight ride from Warren. Powdered wigs were spotted in spectral form, as was a woman in Victorian dress (perhaps one of the mourners from George Washington's funeral address given here). Today you can find fine pub food like beer-steamed pastrami sandwiches, creamy lobster bisque, bison burgers with bourbon BBQ sauce, and more.
2 Pleasant St., Charlestown, 617-241-8142, warrentavern.com.