Dedicated gourmets and restaurant newbies love The Feed. Register now for our twice-weekly newsletter.
How much has Southie changed since opening Amhreins? Well, the 130-year-old tavern is still standing – for now – but it's just a few steps down Broadway from Boston's newest top chef hotspot, Fox & the Knife. The historic working-class South Boston neighborhood is changing day by day with emerging new skyscrapers and wealthy new residents, but the community's strong sense of identity is pervasive. (And luckily all of the Irish pubs, too.) Below are the best restaurants in South Boston – from the strongholds to the drunken brunch bars to the nightly hangouts. You can eat here in Southie now.
Broadway
This great place was once Southie's longtime Boston Beer Garden. The same owners redesigned the space in 2017 to adapt it to today's neighborhood needs – including weekend brunch with alcohol-infused donuts and creative cuisine such as bacon-wrapped Brussels sprouts, street corn nachos with salsa roja and wood-fired pizza. The bar program is now also more progressive with a solid craft beer selection and cool cocktails such as an espresso martini on Nitro-Zapf.
726 E. Broadway, South Boston, 617-307-6480, thebroadwaysouthboston.com.
Poland coffee
The homely decor and soul-warming food in this cozy restaurant in the Polish Triangle on the outskirts of Dorchester make you feel like your own babushka is preparing dinner for you, be it grilled kiszka (blood sausage) with sweet caramelized onions; Hungarian goulash and home-baked bread; or crispy pierogi with a heavenly creamy potato filling.
611 Dorchester Ave., Boston, 617-269-0110, cafepolonia.com.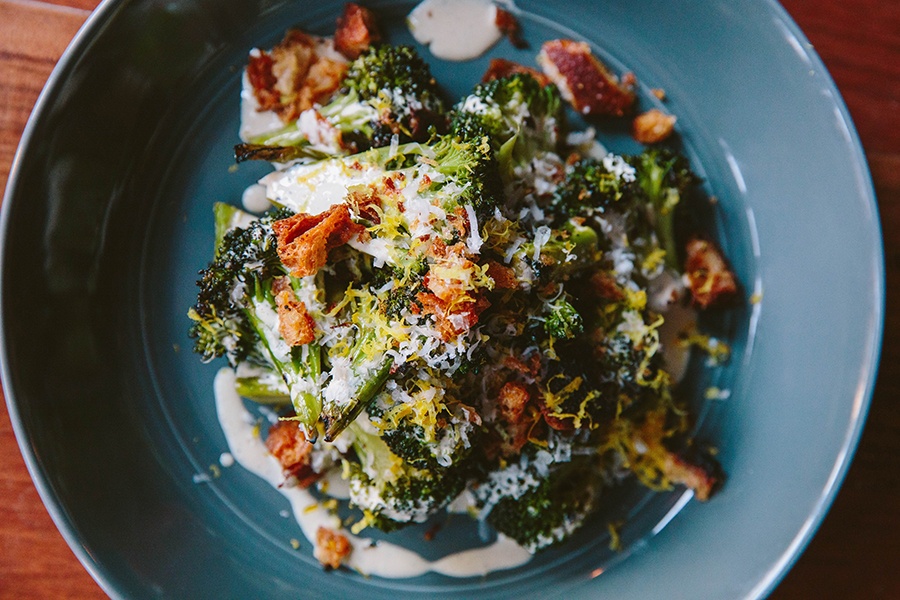 Fox & the knife
The bold and soulful ode of the award-winning James Beard chef Karen Akunowicz to the Emilia-Romagna region reinterprets Italian simplicity with new classics such as fennel panzanella, saffron spaghetti with mussels, taleggio-filled focaccia and pizzelle gelato sandwiches. You can't get a reservation thanks to the well-deserved hype about the ownership debut of the two-time top boss competitor? Arrive for aperitivo hour – it starts at 4pm here in Southie – and dine at the bar as soon as the kitchen opens at 5.30pm
28 W. Broadway, Boston, 617-766-8630, foxandtheknife.com.
Gray's Hall
As a new addition at the end of 2019, this sister wine bar from American Provisions highlights what the grocer next door has been doing so well since 2012: making excellent wines and world-famous cheeses available to everyone. Chef Marcos Sanchez, an alum from Tres Gatos and Tasting Counter, lets his varied menu with shared plates such as grilled lamb skewers with garlic chimichurri be determined by the seasonality; Burrata with mixed mushrooms and rocket; and aubergine milanese.
615 East Broadway, South Boston, 617-269-1001, greyshall.com.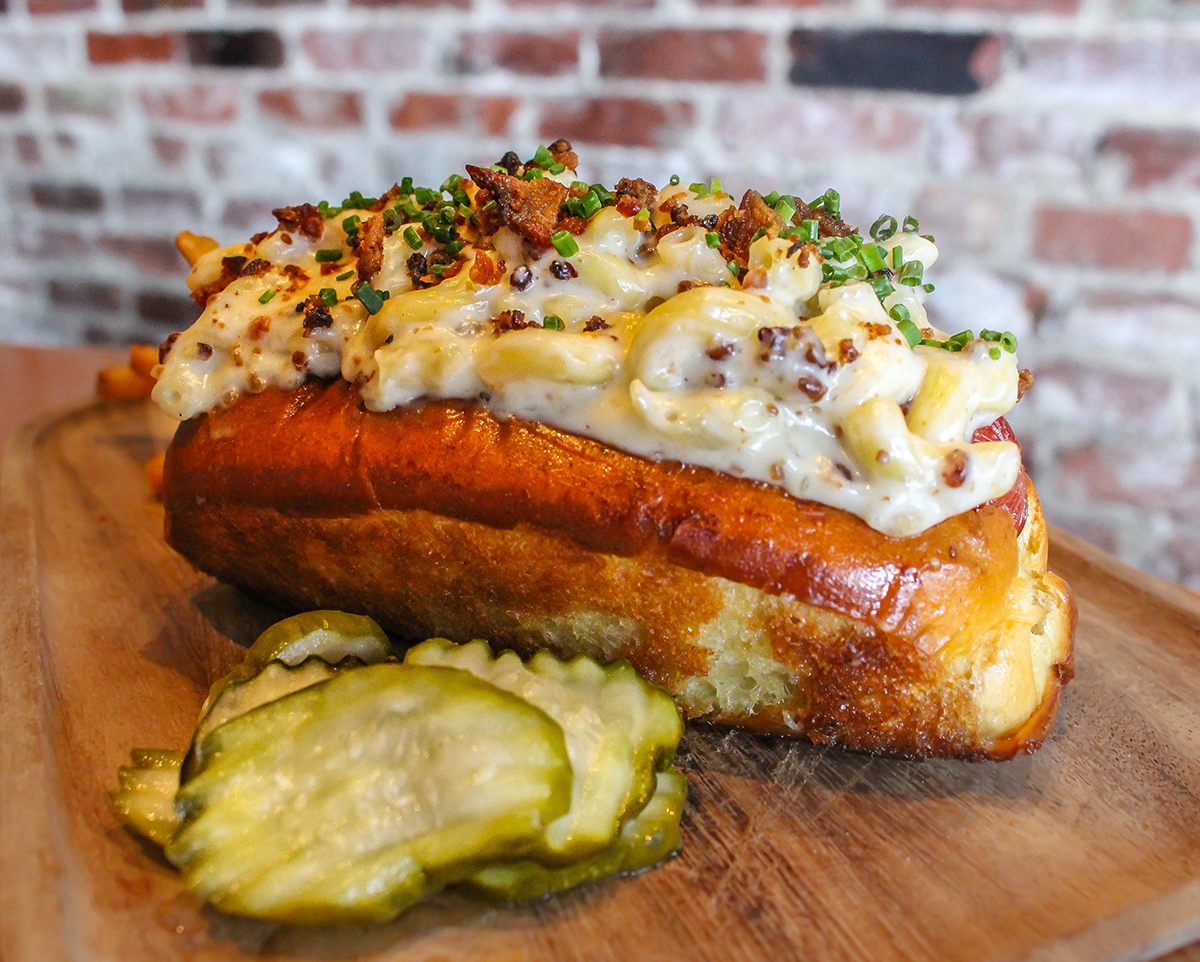 Lincoln Tavern & Restaurant
That New Southie readiness is a must-have reason to get out of bed in the morning and a prime place to stay up late. But daily brunch and dinner until 1am are just a few of the reasons you love Lincoln. Other reasons include pizza, mountains of pancakes, and the fact that the owners received such a warm welcome that they have since debuted a mini-empire on Broadway. The eclectic group of Broadway sister spots includes Loco Taqueria, Capo Ristorante, and Fat Baby Sushi and Cocktails.
425 W Broadway, South Boston, 617-765-8636, lincolnsouthboston.com.
Loco Taqueria & Oyster Bar
This exuberant cantina is the second attempt by Lincoln owners Eric Aulenback and Michael Conlon and serves a fresh mix of street tacos, snacks, seafood and lots of sweet and salty tequila varieties. It is suddenly a feast when margaritas with a funny taste are combined with unusual combinations such as street corn in a spicy mojo sauce; Crab and mangoguacamole; and a Carnitas "Crunchwrap" with spicy Jack Queso and smoked guacamole.
412 W. Broadway, Boston, 617-917-5626, locosouthboston.com.
Mirisolas
This neighborhood gem isn't the most atmospheric Italian eatery in town, but the homely Sicilian cuisine will put you instantly at ease. The glowing branded soft drink cooler and gold-plated "pizzeria" signage can lead you to a House of Pizza style order, which is an absolutely respectable move – pizza crust is textured and chewy, sauce is sweet and filling, and sandwiches are stacked and inexpensive . But don't sleep on the pasta plates like the balanced penne alla vodka and the tender aubergine parmigiana. Pro tip: bring cash.
200 L Street, South Boston, 617-269-9701.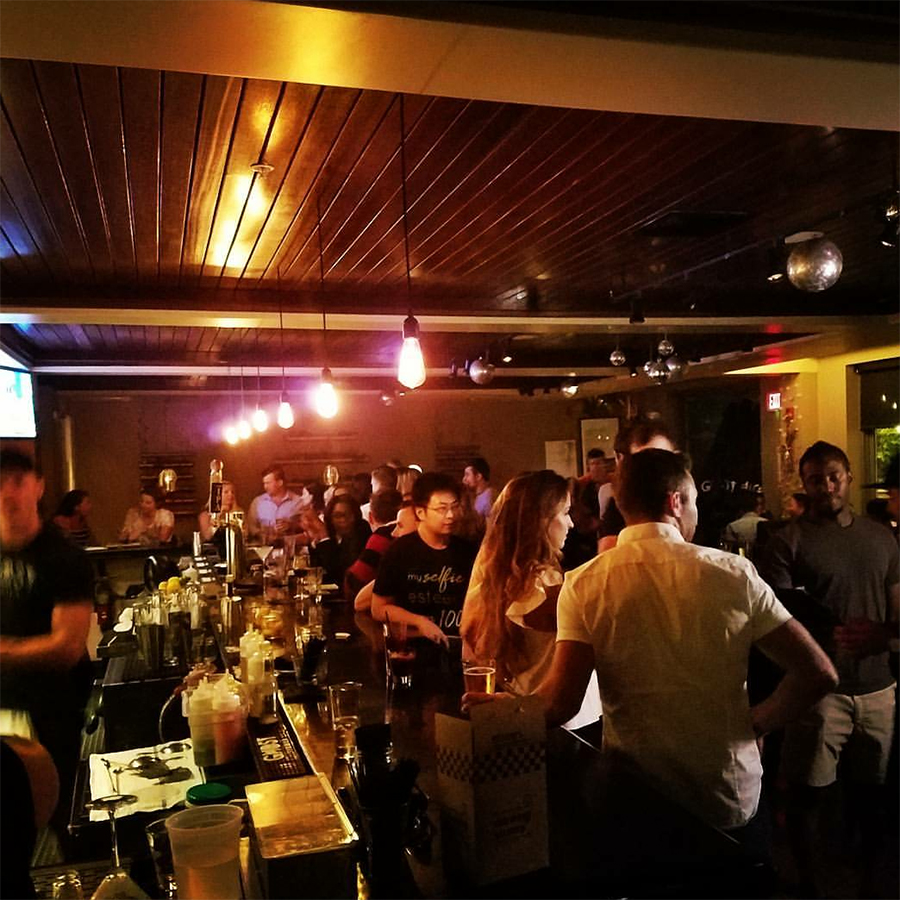 Moonlight 152
A former Olympic gymnast, Los Angeles stuntwoman, and a graduate of the Boston College Honors Program, Chef Asia Mei brings a wild and fun intensity to everything about her first company. It starts with creative brunch and burger specials and shines with fiery aromas such as "Angry Chili Sauce" on tenderly roasted chicken wings and jalapeño crab rangoons with spicy honey. Oh, yes: Jell-O was shooting specials next to the food until 1:30 a.m. and turning things upside down every evening.
152 Dorchester Ave., South Boston, 617-752-4191, moonshine152.com.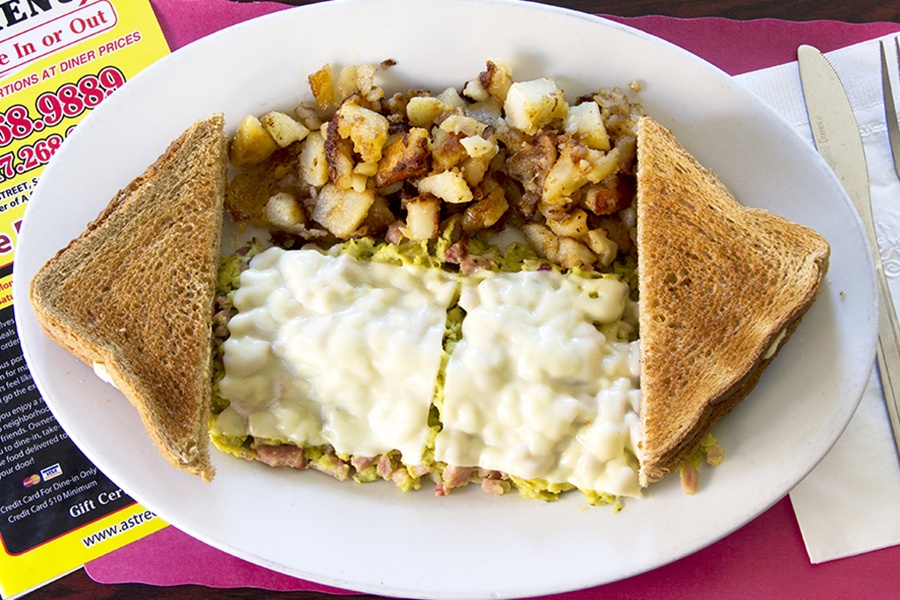 My diner
This long-time favorite closed its original location on A Street to make room for a condo, but unlike many of the long-lost Southie, it found a new home in the fast-changing neighborhood. After My Diner first established a suburban outpost in Melrose, My Diner returned to South Boston in 2018 with the same giant plates (eggs and fries, whipped cream, french toast, hot turkey lunches, club sandwiches and more), who all make you want to eat call it their own.
455 E First St., South Boston, 617-765-8654, mydinerboston.com.
Publicity
A varied menu with street food-inspired dishes – such as tuna crudo tacos, truffle and ricotta gnudi, funghi flatbread and half a chicken grilled in the asado style – complements a range of experiences in this bistro and garden. The energetic bar is teeming with drinks created by co-owner Teodora Bakardzhieva, the first woman to run the bar in the legendary Locke-Ober. The dining room offers a communal table and cozy banquets. But the convenience that is most "for the common good"? This is the central atrium covered with grapevines, which opens up in season to illuminate the outside bar; and is cozy in winter with crackling fireplaces and lodge-inspired decor.
11 Dorchester St., Boston, 617-622-5700, publicoboston.com.
Rondos Subshop
Expect a crowd during peak hours, but the wait for a hearty tuna salad, chicken parm, or a lean and laden steak with cheese is well worth it. Remember, this is another old school place where cash is king.
134 West Broadway, South Boston, 617-269-0274.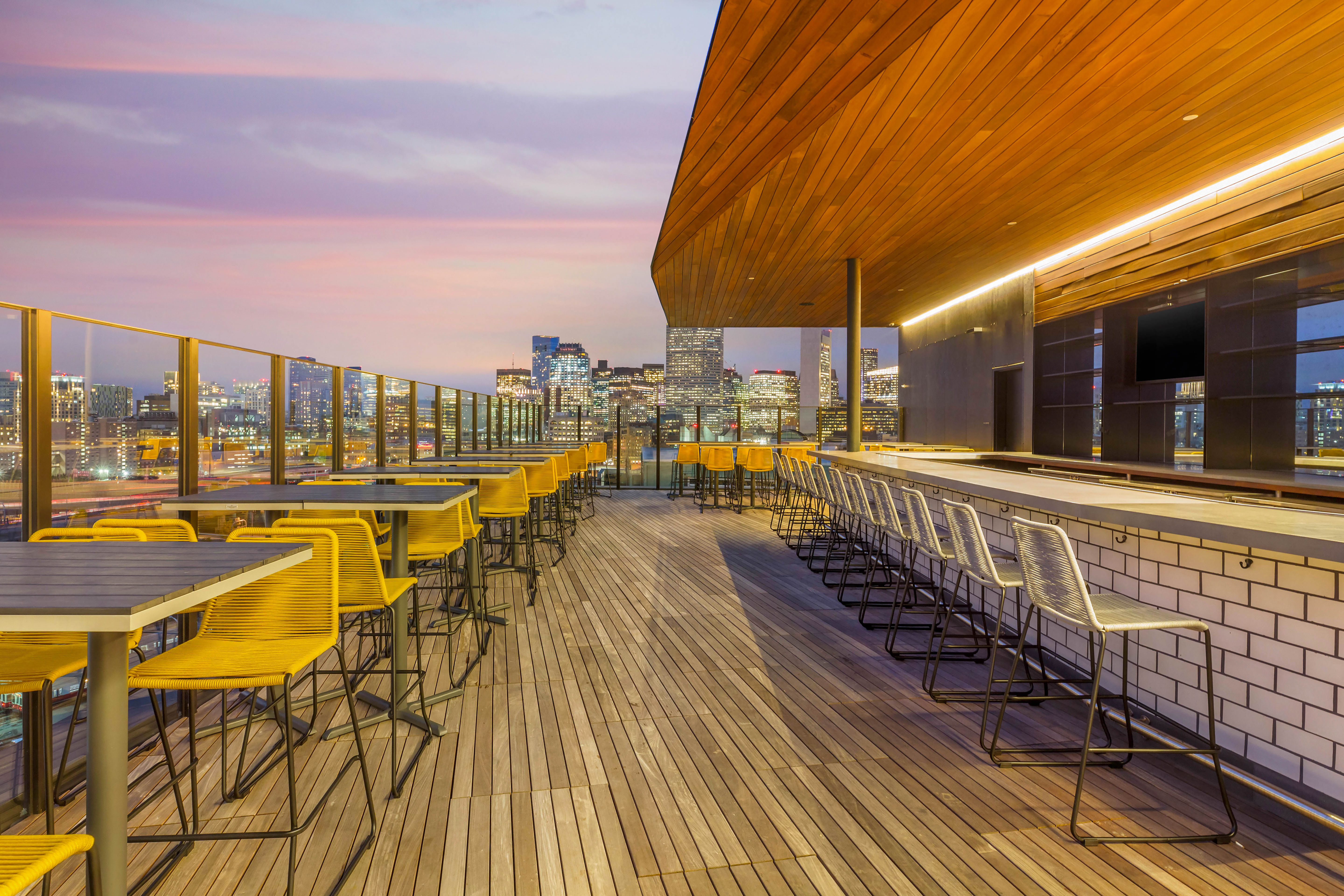 Six / West
Located in the new Cambria Hotel on the corner of Traveler Street and Broadway, Southie's newest rooftop bar is sure to be a hotspot on hot days. However, the restaurant on the ground floor serves breakfast, lunch, and dinner all day, as well as newly mixed cocktails. After morning dishes like homemade pop-tarts and an avocado benedict, the all-day menu from head chef David Daniels reaches new heights with common flavors like popcorn with duck fat butter, king crab ravioli with tonkotsu ramen "jus"; and a signature row of sliders he calls American Caviar Panini (an ounce of roe, crème fraîche, and chives on a potato bun).
Six / West, Cambria Hotel, 6 West Broadway, South Boston, 857-496-0245, sixwestbroad.com.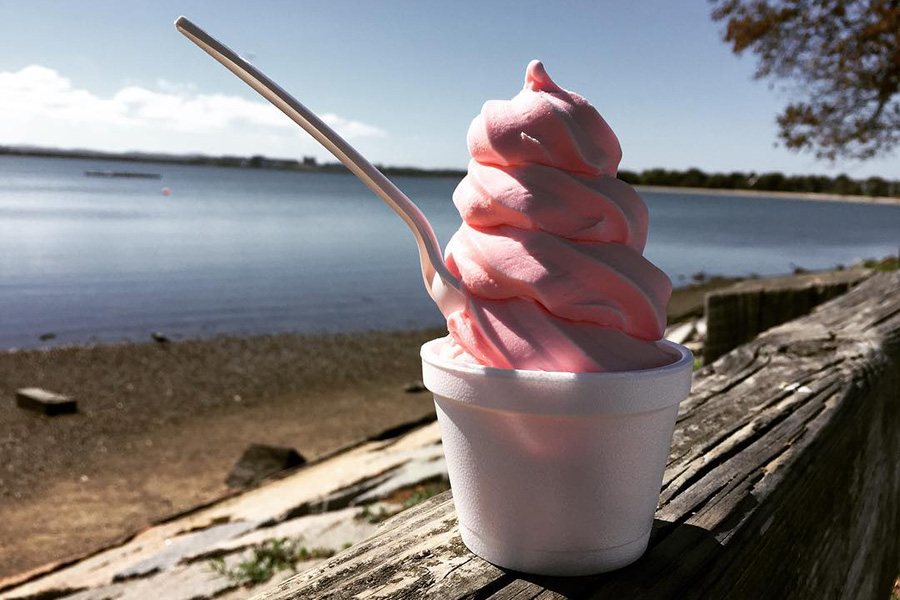 Sullivan's Castle Island
Overlooking Pleasant Bay, this seasonal institution isn't a bad place to wait for beach hut snacks like fresh lobster rolls, soft ice cream, raspberry and lime rickeys, and snappy hot dogs made exclusively for Sully's by Kayem Franks of Chelsea. Sounds like a local and orders it "all around", with mustard, relish and onion.
2080 William J Day Blvd., South Boston, 617-268-5685, sullivanscastleisland.com.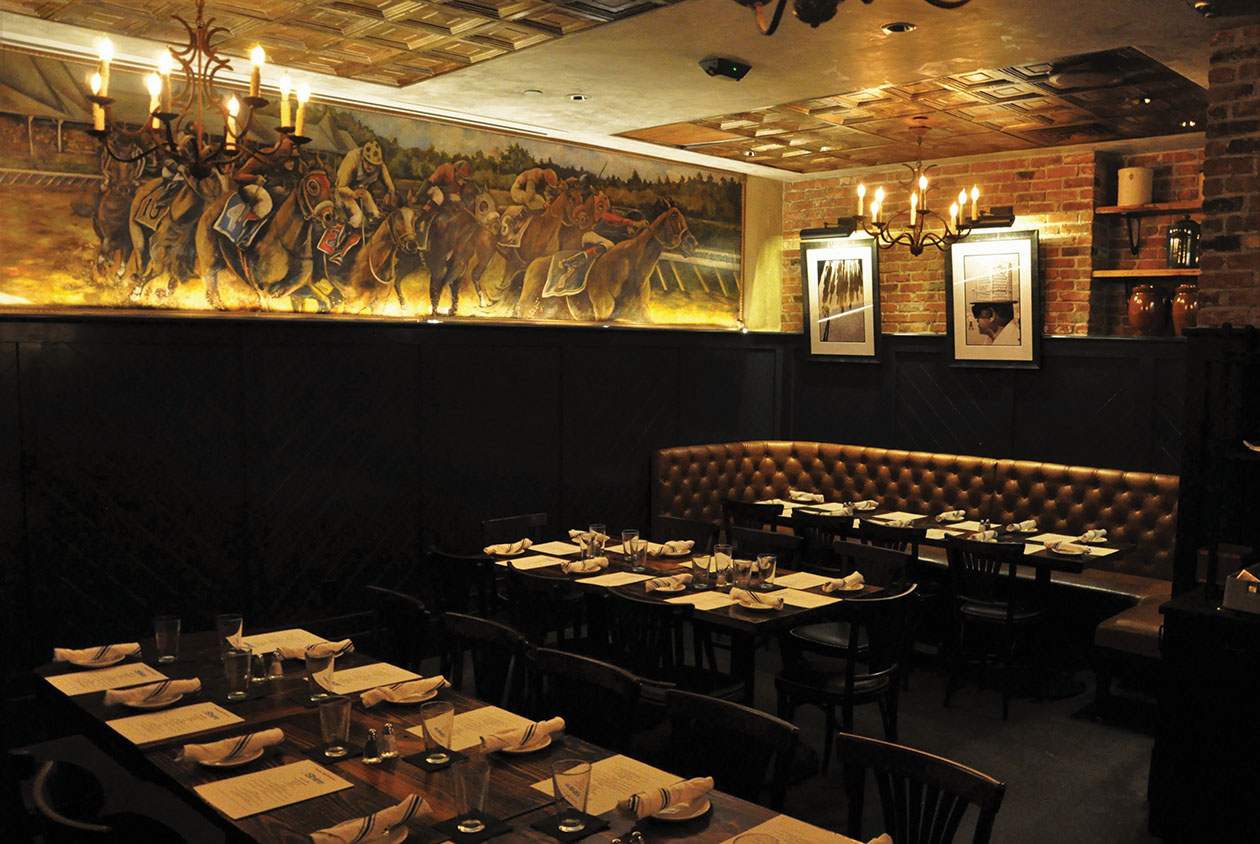 be hello
This bar overlooks Broadway and sits a little higher than its Somerville and South End siblings (Five Horses Tavern) and has 40 craft beer taps and a leather-bound selection of over 100 whiskeys. Gastropub cuisine is inspired worldwide – think of: Gochujang-glazed Korean-style wings; red lentils and chickpea falafel; Affogato for dessert. It's also one of the few places in Boston that you can find deep dish pizza pies.
22 W. Broadway, South Boston, 617-752-4206, Hall.com.