Rossi's Pizza & Vintage Arcade on Monona Drive has been sold to a Boston couple who are renaming it and planning to serve their own East Coast-style pizza. The vintage arcade games will remain.
North Shore Pizza and Subs should open late this month or early next month, said Savannah Laubner, 54, an area Walgreens human resources manager who moved to Sun Prairie two years ago with her husband, Dennis Laubner, 38, after she was transferred to the Madison area.
Ross Parisi founded Rossi's in 2003, and in 2011, moved it to 4503 Monona Drive, where it became an institution. He closed it May 31.
Parisi said Rossi's had 55 video games and was the first arcade in the area to bring back 1980s games. It served thin-crust pizza, 17 types of sandwiches, wings, appetizers, spaghetti and meatballs, lasagna, ice cream and other desserts.
Business was picking back up after COVID restrictions lifted, Parisi said, but he had trouble finding staff. 
People are also reading…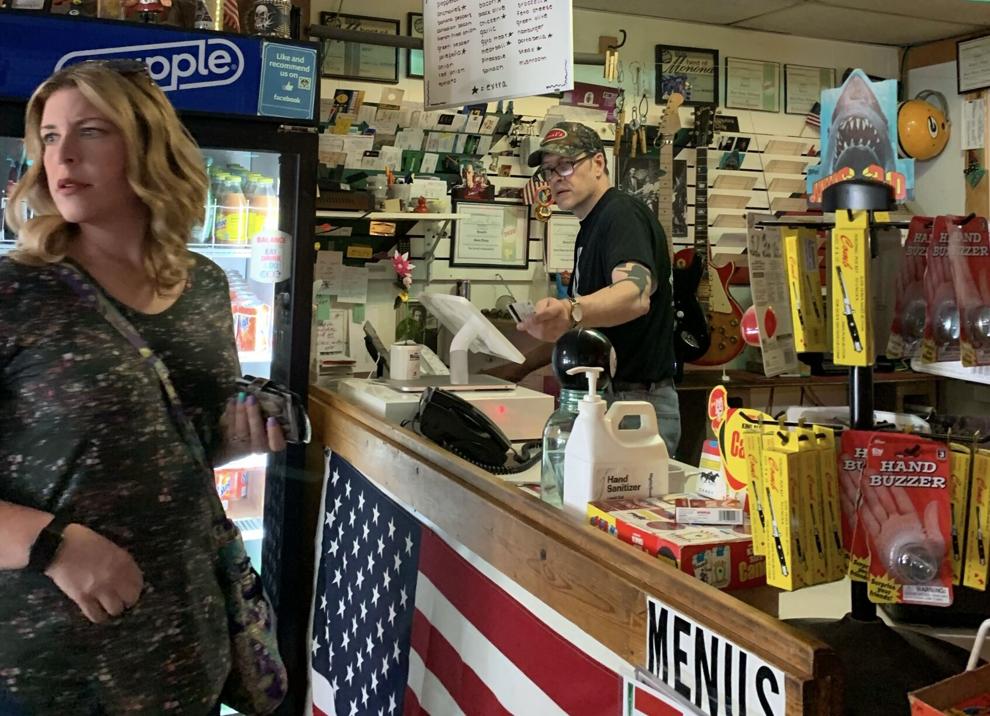 Rossi's Pizza & Vintage Arcade was founded in 2003. Owner Ross Parisi moved it to 4503 Monona Drive in 2011. He closed May 31.


Savannah Laubner


"I saw the quality of my product not meeting my standards because I'm employing 14- and 15-year-olds, which are the only people that want to work for under $20 an hour," he said.  
Dennis, a graduate of University of Massachusetts Amherst, who studied business, has been working at pizza and sub places for 15 years, said Savannah.
She said the Monona restaurant will serve "Boston, New York-style pizza, Philadelphia, south Jersey, East Coast," and use fresh tomatoes for its sauce. "No water or tomato paste in our pies," she said, adding that "all the veggies are fresh veggies."
Pizzas will be hand stretched and tossed with the dough made on-site, Savannah said. "We don't order our dough. It doesn't come frozen. It's all fresh… Some pizza restaurants, they order their dough and then they stretch it out, but it's not fresh. Our motto really is quality food at affordable prices."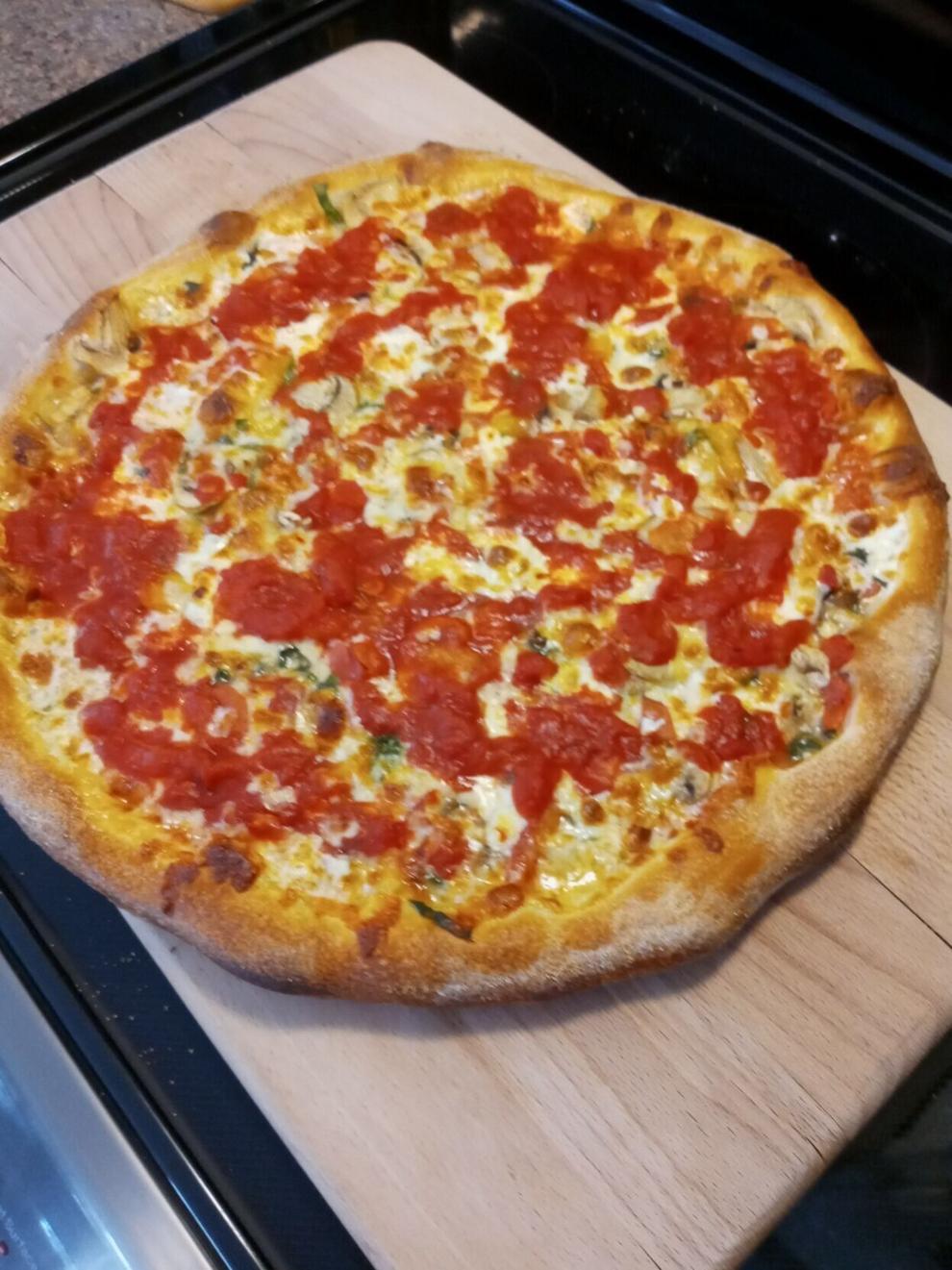 The prototype of a North Shore cheese pizza with fresh tomatoes. 


Savannah Laubner photo


A 16-inch large cheese pizza will go for $13.99, Savannah said. 
She said the subs, or hoagies, will feature typical cold cuts, and include meatball subs, sausage subs and steak and cheese subs. 
North Shore will have beef cooked and sliced on-site for its roast beef sandwiches, she said, adding that the restaurant will also offer salads with steak tips and grilled chicken.
Savannah spoke as Dennis drove to Rhinelander, where the couple was picking up some kitchen equipment. She said they've been doing a lot of renovation, starting with tearing out old carpeting from the 2,500-square-foot space and putting in hardwood flooring. They also redid the bathroom and built a small office and a storage area next to it.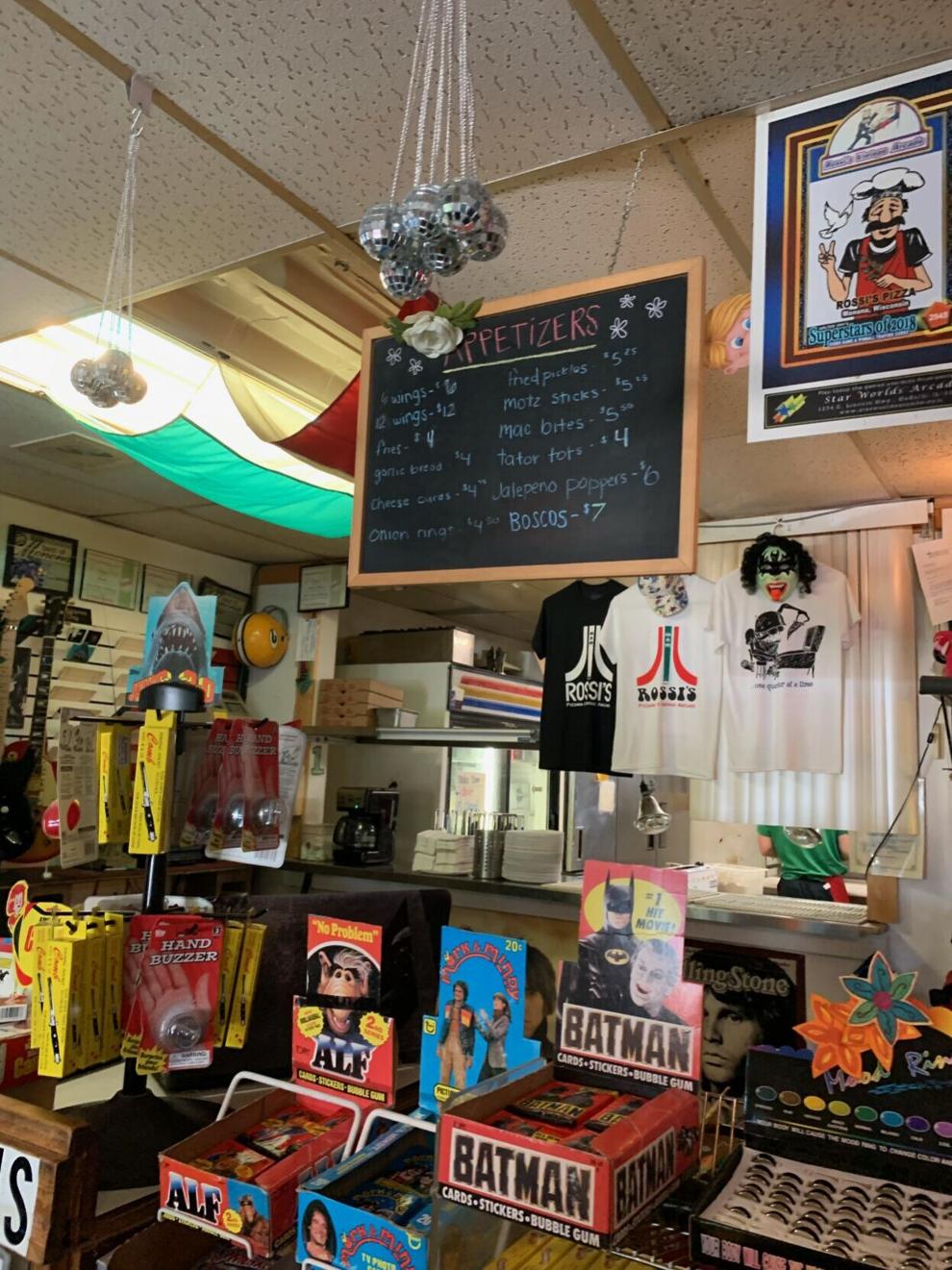 Rossi's Pizza & Vintage Arcade is becoming North Shore Pizza and Subs under new owners.


Savannah Laubner


While Rossi's had a busy interior with posters and flags as décor, and sold T-shirts, trading cards, mood rings and gumballs out of machines, the new place has "very clean lines," she said. "Where Rossi's was very nostalgic, ours is a very simple Boston theme," and will include canvas prints of historic Boston. 
Rossi's furniture was mismatched, and Savannah said their new tables and chairs will be more uniform.
She said they scrubbed down the kitchen. "Just Cloroxed everything to death." They also put in new lighting. She said they will have a couple of tables outside in front. Rossi's didn't offer outdoor seating.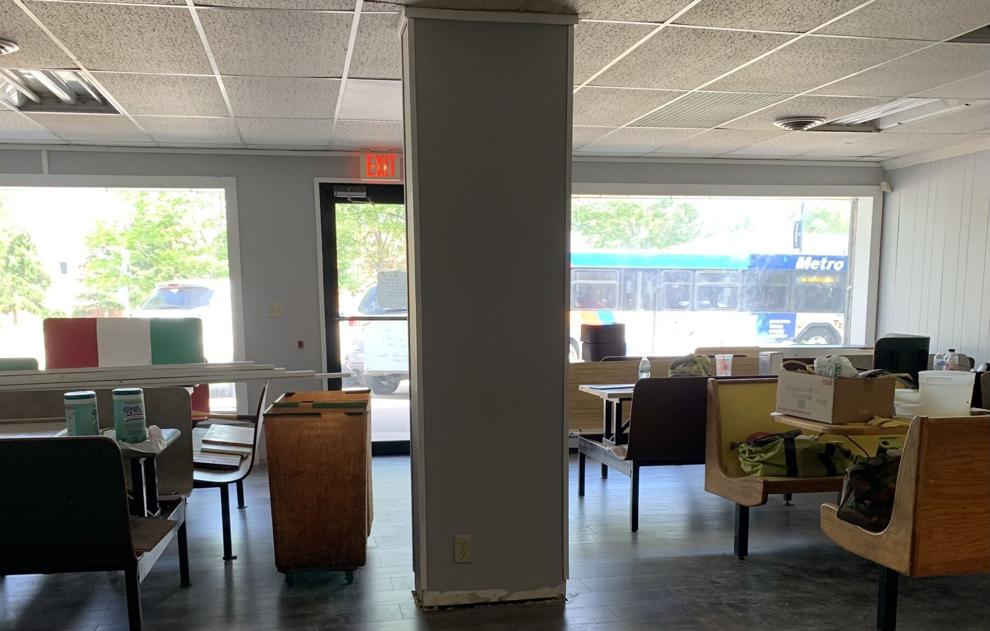 North Shore Pizza and Subs is taking shape in the old Rossi's on Monona Drive.


Savannah Laubner photo


There's a change machine in the arcade area and the restaurant will have an ATM, Savannah said. She said they've brought in some new video games, plus Skee-Ball and an air hockey table.
The couple are working with Star Worlds Arcade in DeKalb, Illinois, as Rossi's did, to run the arcade side of the business. "They brought in a lot of new things and took out some of the games that weren't making any money," Savannah said.
The name North Shore comes from the north shore of Boston, where Dennis is from. Savannah was born in Vietnam and came to the United States with her father and sister when she was 7.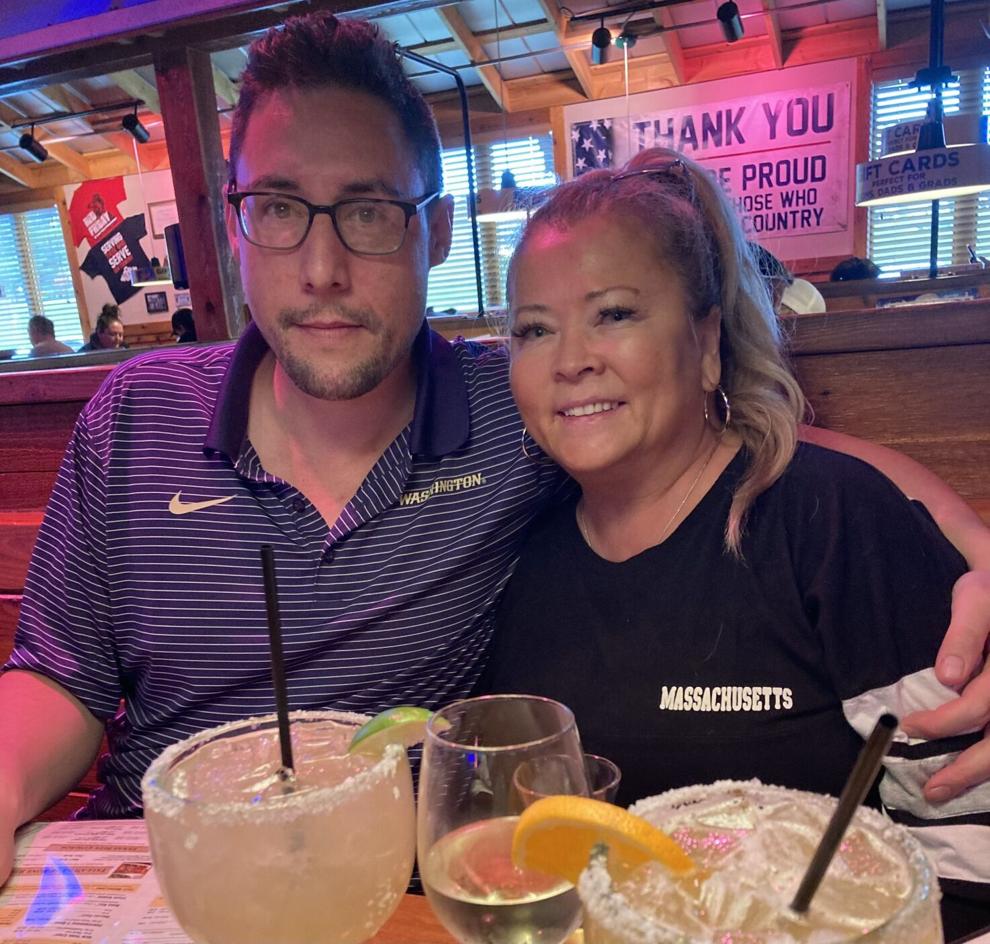 Dennis and Savannah Laubner are opening North Shore Pizza and Subs on Monona Drive.


Savannah Laubner photo


Her late father was an officer in the Vietnamese Navy and worked with the U.S. as an ally. He worked right under the President at the time until he was exiled, she said.
"We escaped Vietnam due to his high rank," Savannah said. "We would have been a target and assassinated." 
Savannah, who graduated from Bryn Mawr College outside Philadelphia, lived in Washington D.C. and Boston for 26 years.
Dennis' father, a sergeant with the Massachusetts Department of Correction, who is also named Dennis, has come to Monona about six times to help with the restaurant, Savannah said. "He's a big part of this."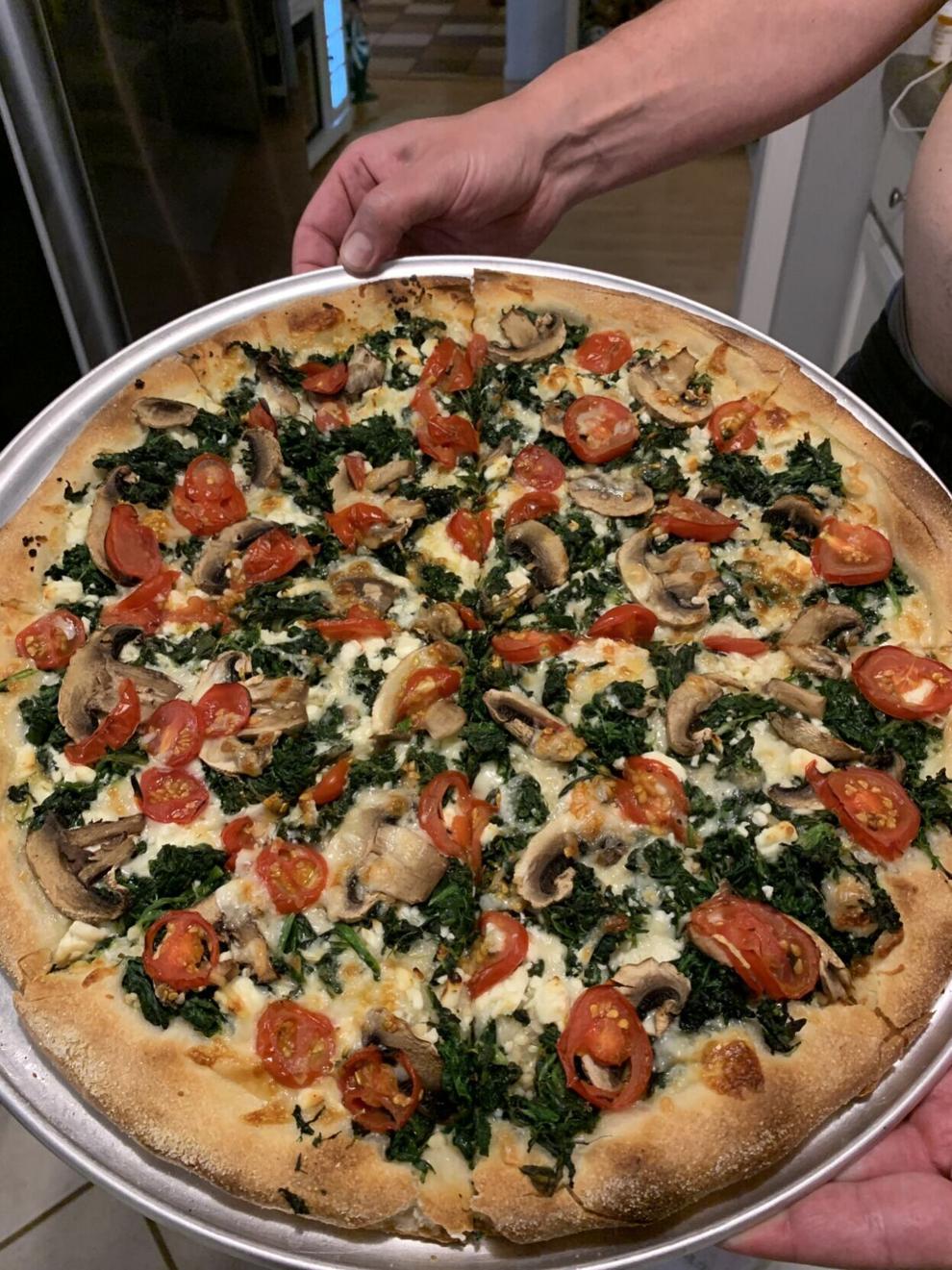 What a North Shore pizza with mushrooms and spinach will look like.


Savannah Laubner photo


Savannah said she started working for Walgreens in Boston and was transferred to Connecticut, then to the Philadelphia area. "My final transfer was to Wisconsin. We fell in love with Wisconsin and wanted to put down roots. We bought a house, a little over two years ago in Sun Prairie. And now we are residents of the great state of Wisconsin."
39 Madison-area restaurant, bar and coffee shop openings in 2021, including more on the way
Stadium Takeout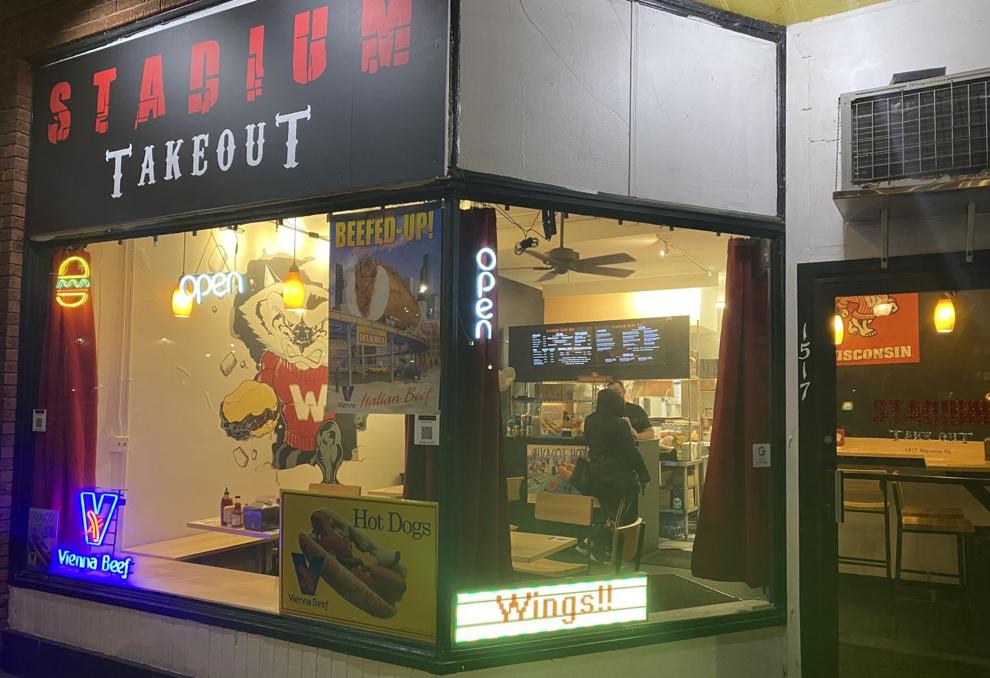 Don Woods opened Stadium Takeout in early October, next to his barber shop, Faded Club, on Monroe Street, where Lorraine's, and before that, New Orleans Take-Out, were.


DON WOODS


The Harvey House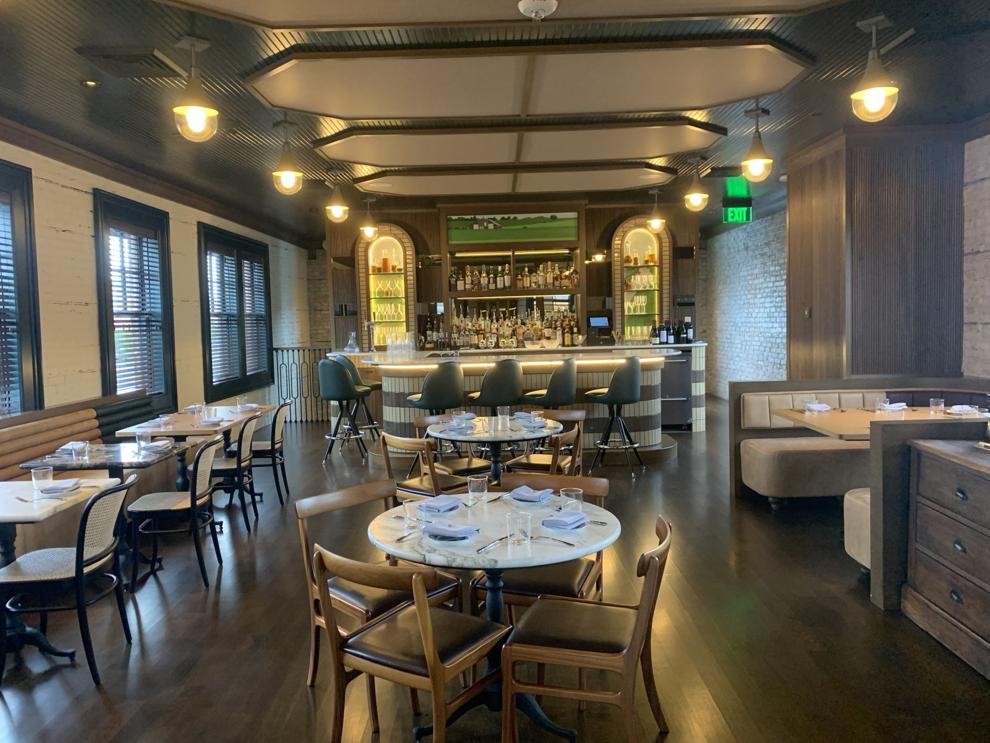 Joe Papach and Shaina Robbins Papach opened this modern-day supper club in July, tucked into the Madison Train Depot, behind Motorless Motion Bicycles on West Washington Avenue. 
Samara Kalk Derby | Wisconsin State Journal
Delicacies of Asia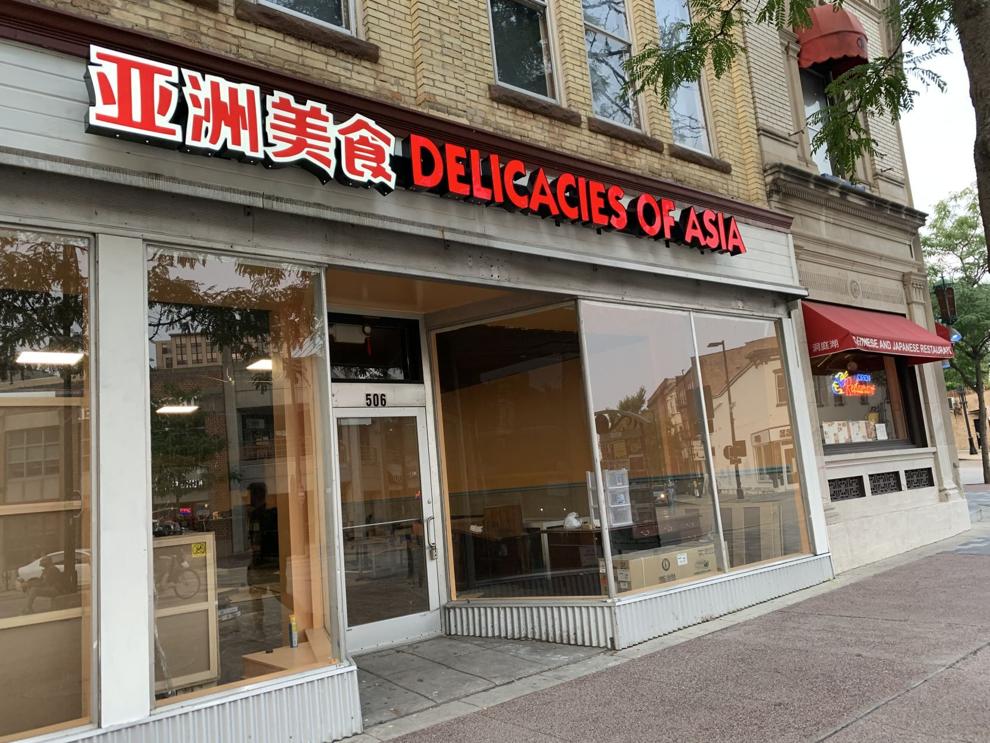 Ting Cai Zhou opened this State Street counter-service restaurant where Lotsa Stone Fired Pizza was.
Samara Kalk Derby | Wisconsin State Journal
Kettle Black Kitchen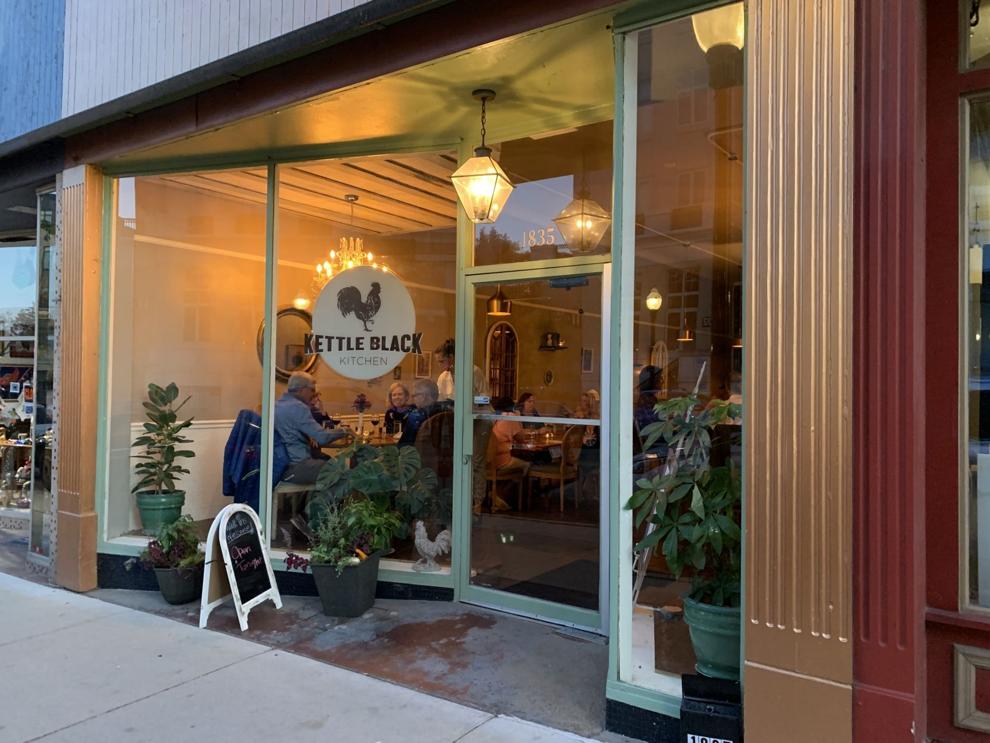 Brian and Alicia Hamilton opened this intimate, full-service 30-seat restaurant on Monroe Street in August across from Trader Joe's where Joon, Burgrito and Double S BBQ were.
Samara Kalk Derby | Wisconsin State Journal
Patricia's Taqueria & Groceries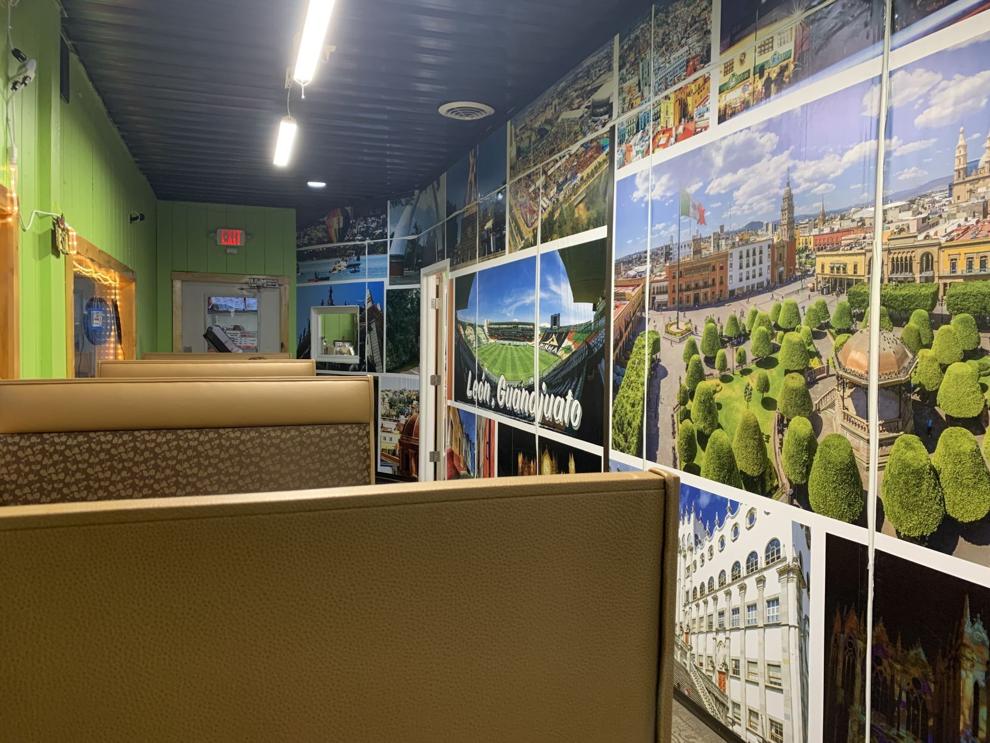 Patricia Sánchez and Adrian Serrato opened this restaurant and store in the former Farm Tavern, south of the Beltline. In November, they opened a second one in Lakewood Plaza Shopping Center at Sherman and Commercial avenues.
Samara Kalk Derby | Wisconsin State Journal
Forage Kitchen Middleton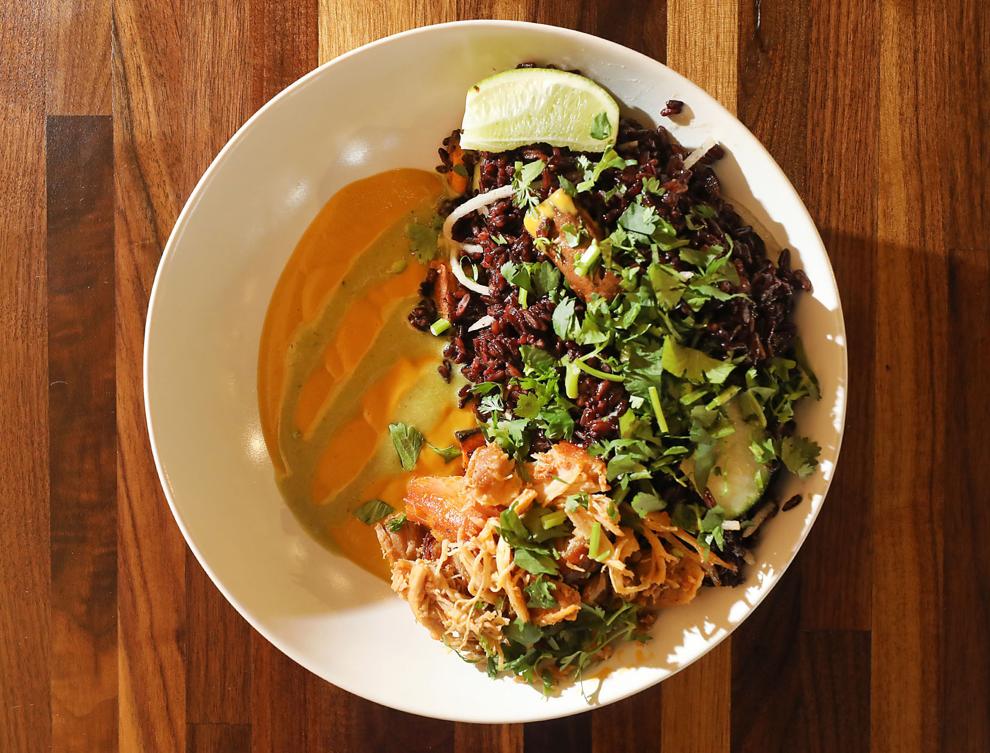 Henry Aschauer opened a fourth of his healthy fast-food restaurants in November on Old Sauk Road in a former Cousins Subs shop.


JOHN HART, STATE JOURNAL ARCHIVES


Portillo's West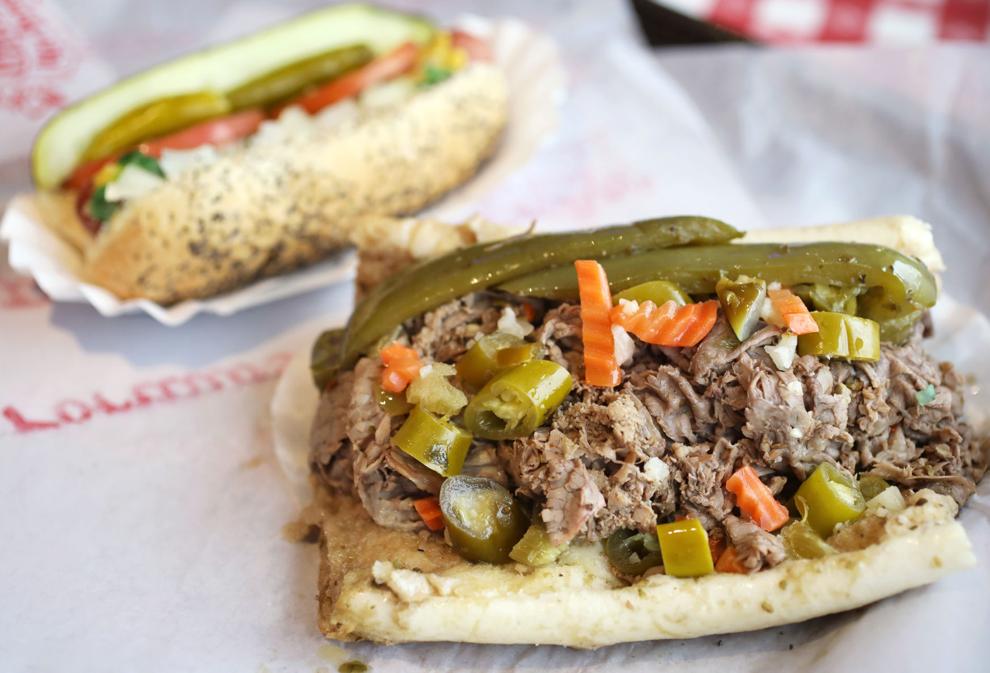 Madison's second Portillo's hot dog restaurant with a three-lane drive-thru opened at West Towne Mall where a Sears Auto Center was.


AMBER ARNOLD, STATE JOURNAL


Grace Coffee Co.
Carlos Falcon opened his fifth and sixth coffee shops, one on Park Street in the Peloton Residences apartments, the other in Verona, next to the new high school.
Samara Kalk Derby | Wisconsin State Journal
Sunroom Cafe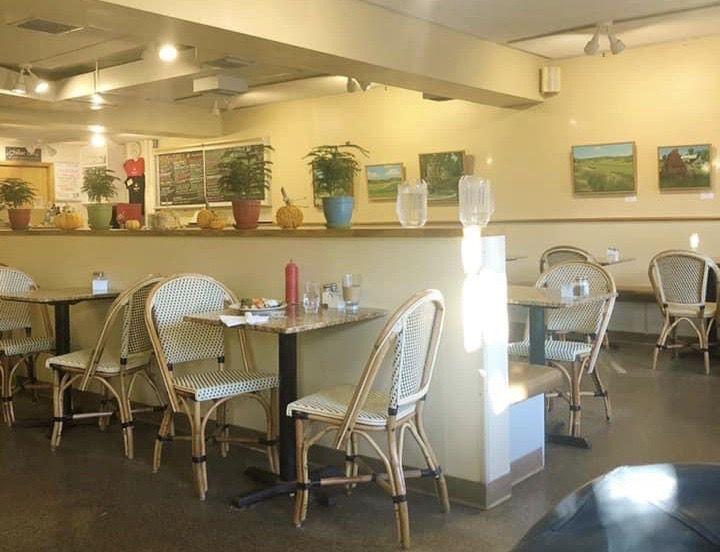 Juan Montiel and his father, Euler Montiel, bought this second-floor, State Street favorite last summer and added some of their native Venezuelan specialties.


SUNROOM CAFE


Raising Cane's Chicken Fingers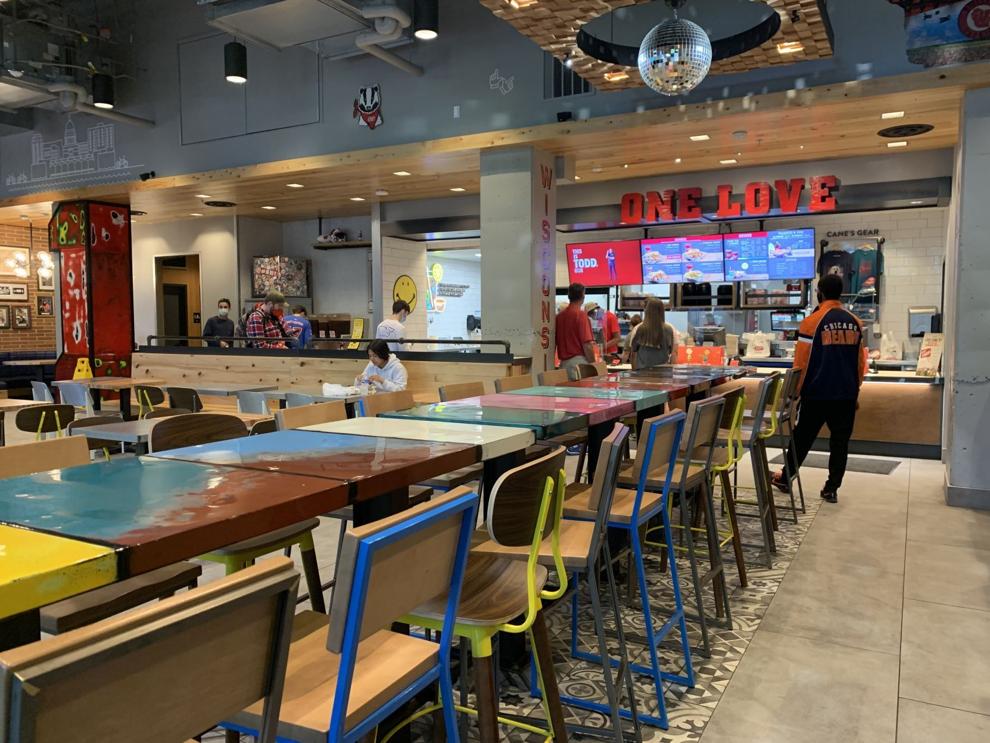 This Louisiana-based chain, focused on chicken strips, opened in June next to Colectivo Coffee on State Street.
Samara Kalk Derby | Wisconsin State Journal
Ancora Cafe + Bakery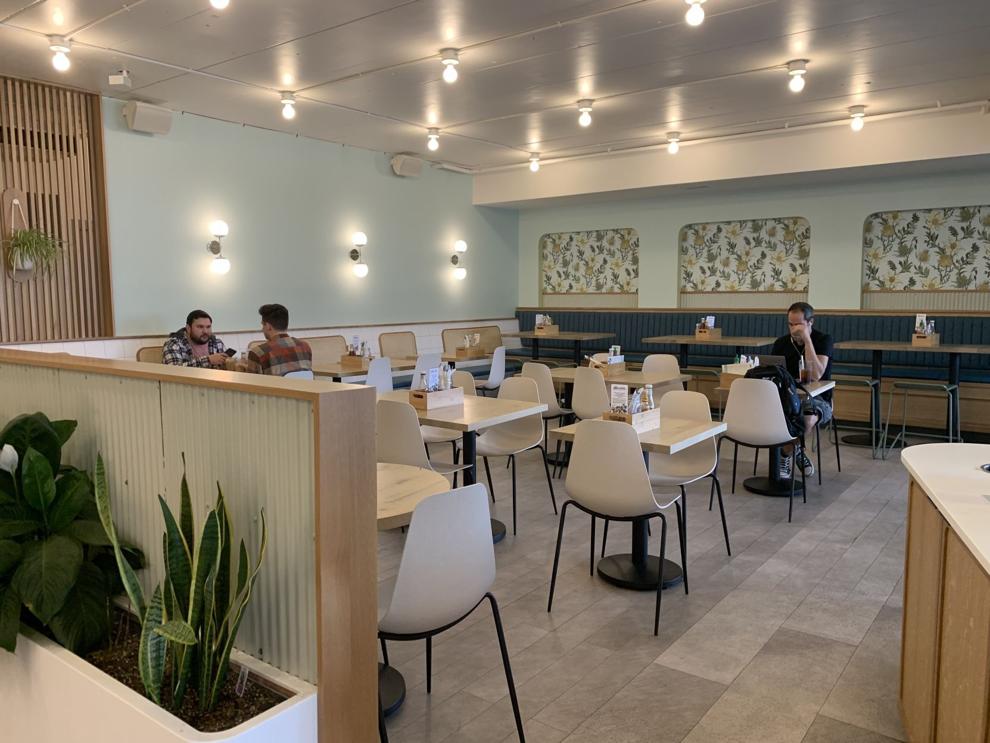 The cafe opened in February in Maple Bluff where Manna Café was. It joins Tori Gerding's King Street Ancora and her Ancora on University Avenue.
Samara Kalk Derby | Wisconsin State Journal
Mercies Coffee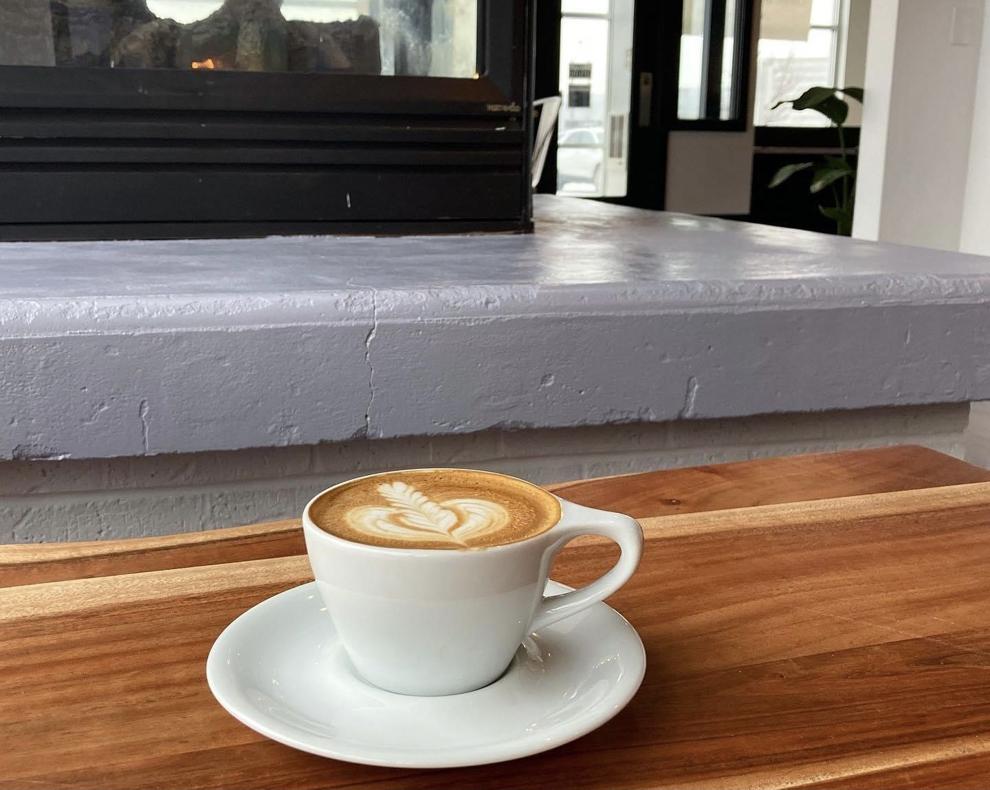 Mallory Orr, who briefly worked at the 20-year-old Cool Beans, near East Towne Mall, opened her new shop in its place in December. 


Mercies Coffee photo


Poke Bar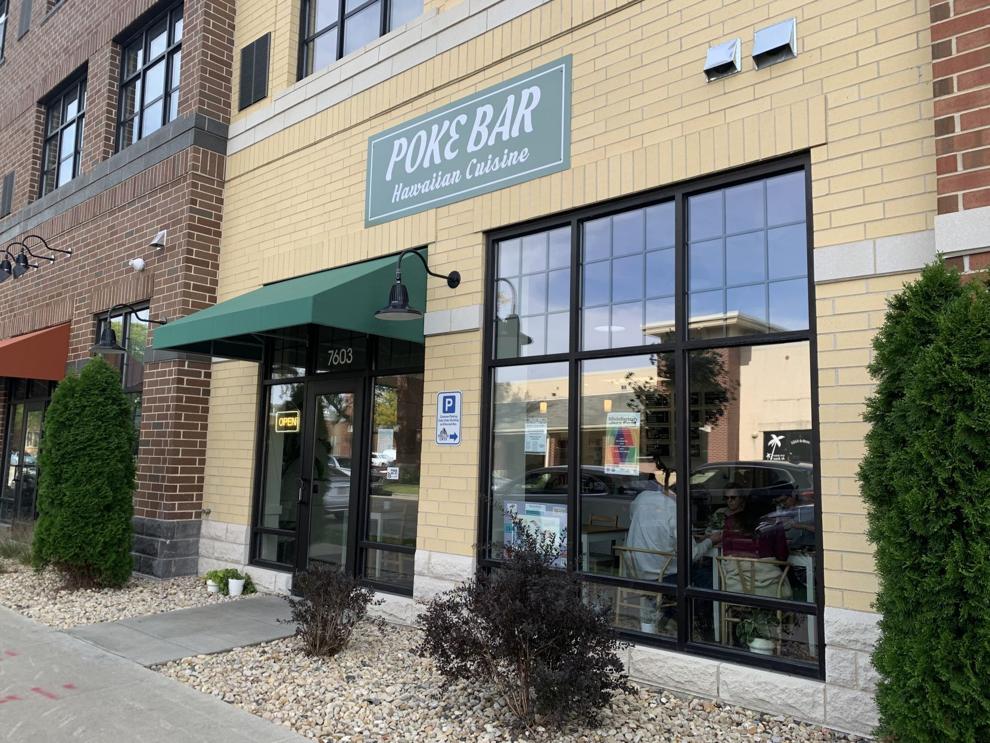 Evelyn Jian opened her small Middleton counter-service restaurant in early May.
Samara Kalk Derby | Wisconsin State Journal
Peanut Butter & Jelly Deli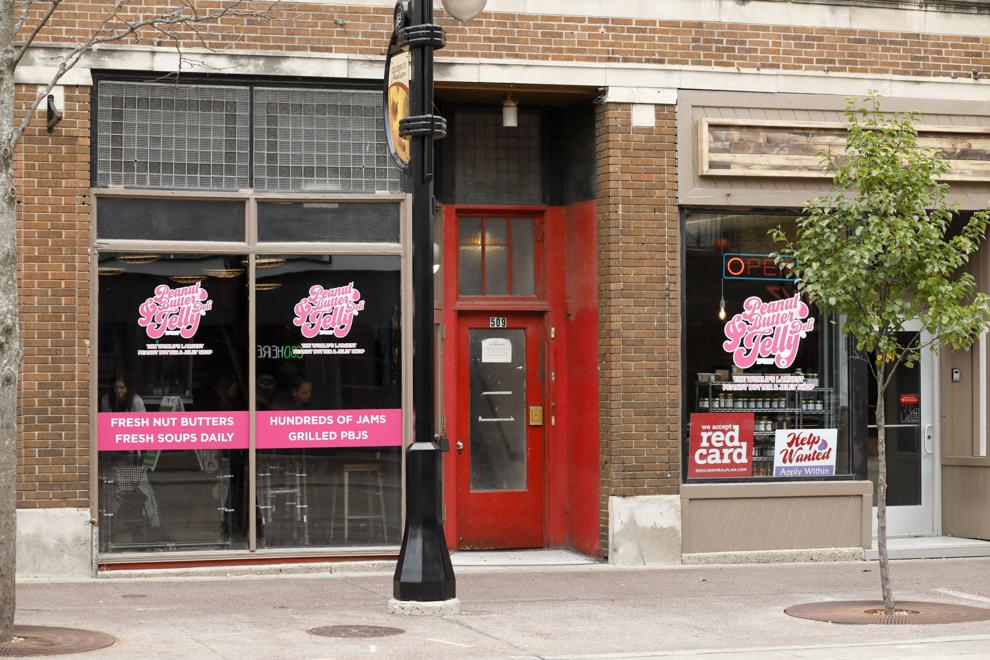 Mike Hottinger opened this counter-service shop in mid-September on State Street in what had been Frutta Bowls. 


CT ARCHIVES


Blind Shot Golf & Social Club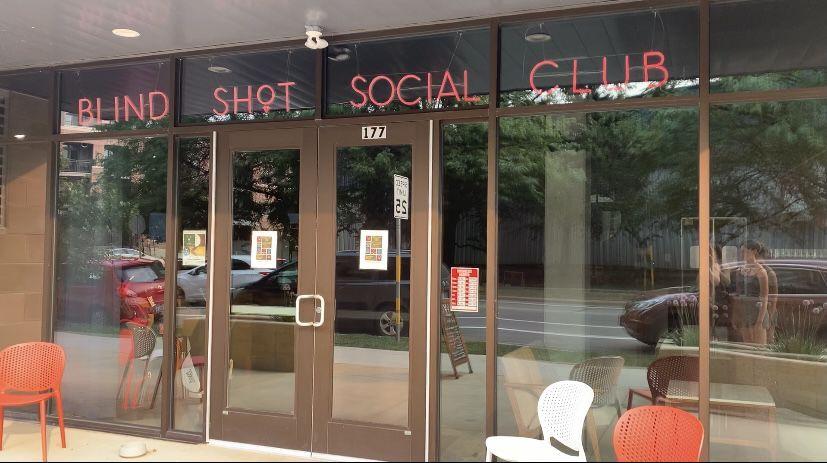 Brent Mann and Michelle Duvall opened their indoor golf club, bar and restaurant in June on Fair Oaks Avenue on the ground level of the mixed-use Garver Point Apartments.
Samara Kalk Derby | Wisconsin State Journal
Mount Vernon Tap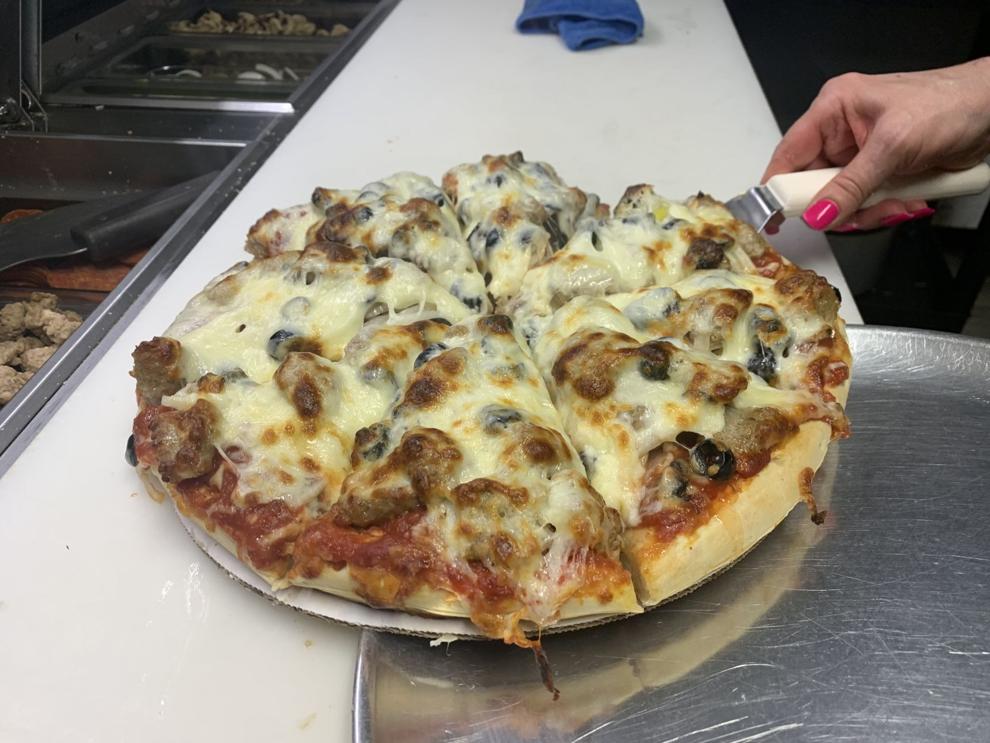 Walter Heinrich and Jennie Corey-Heinrich took over the popular bar Marcine's in Mount Vernon and renamed it. They promised to keep almost everything the same.
Samara Kalk Derby | Wisconsin State Journal
Granny's Kitchen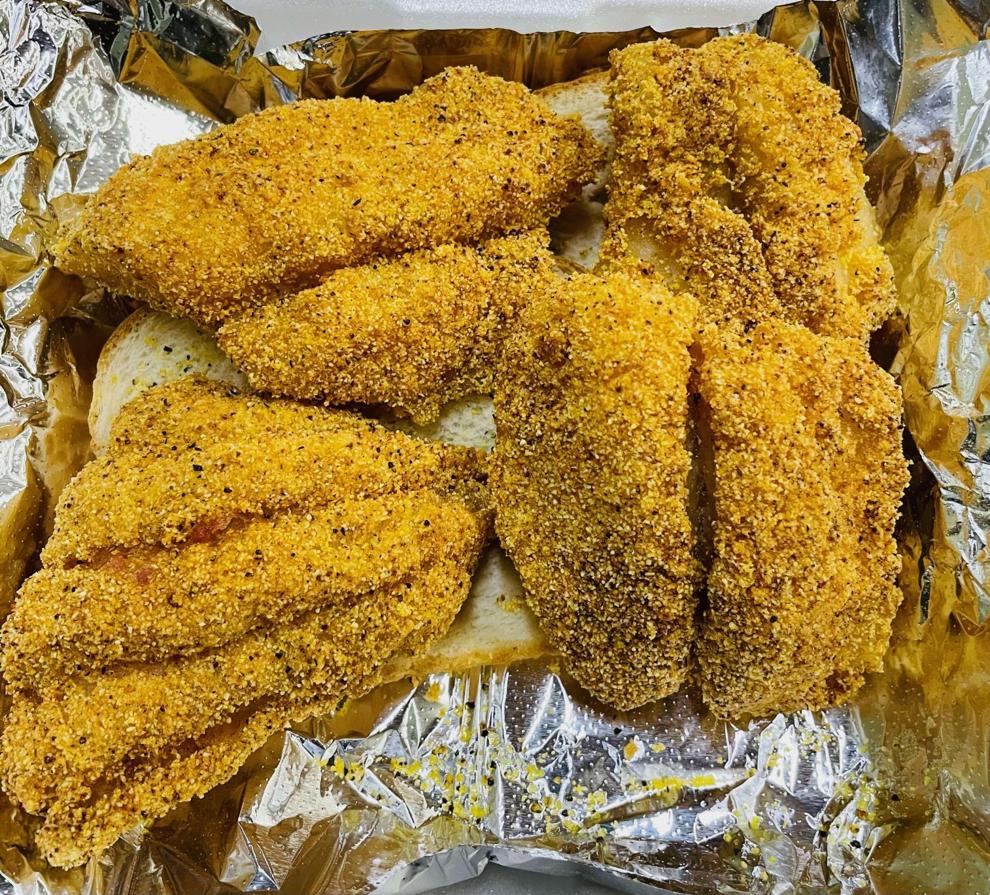 Tyrone Austin and Ondray Sellers, with help from Mary Bridges, opened the takeout restaurant in February in the back of a Citgo gas station on Northport Drive.


MARY BRIDGES PHOTO


Takarajima Sushi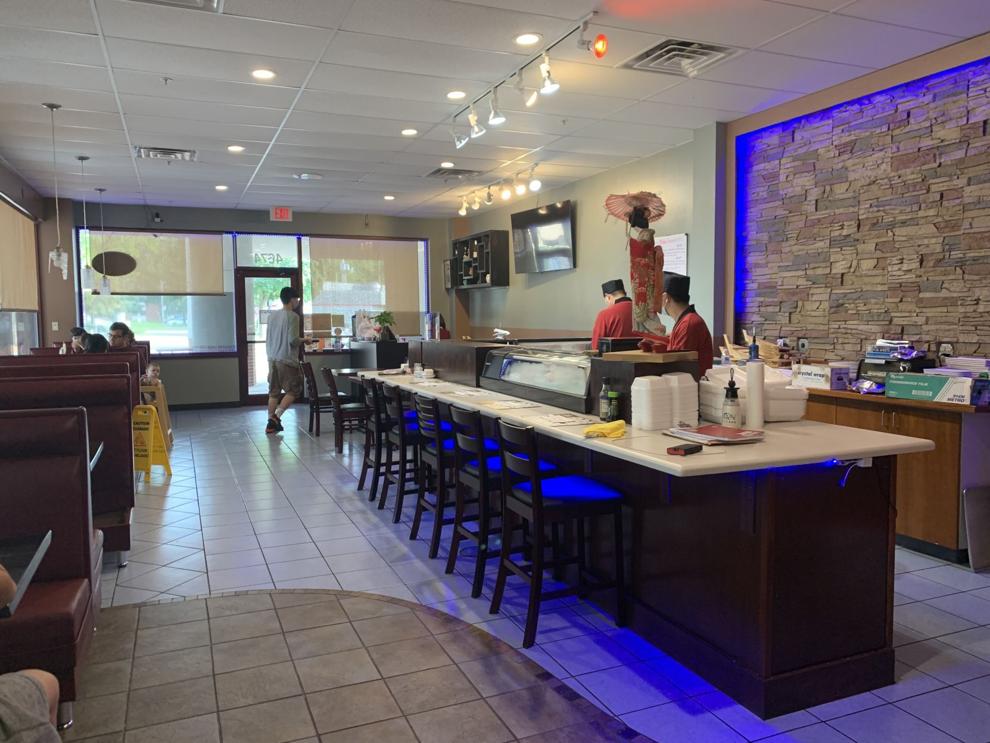 Jeannie Ni opened this sushi spot in April on Cottage Grove Road where Good Food Low Carb Café was.
Samara Kalk Derby | Wisconsin State Journal
Takara Sushi Station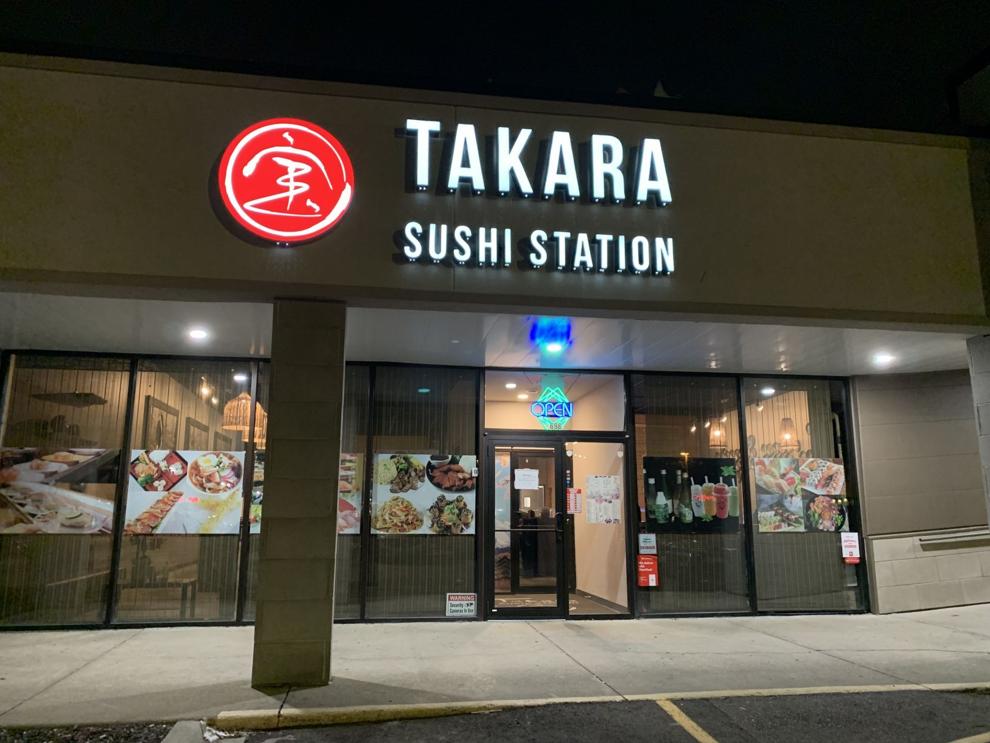 Jeannie Ni opened her conveyor-belt sushi restaurant in August on Whitney Way where, for 14 years, she co-owned Takara Japanese Restaurant.
Samara Kalk Derby | Wisconsin State Journal
Marquette Hotel Café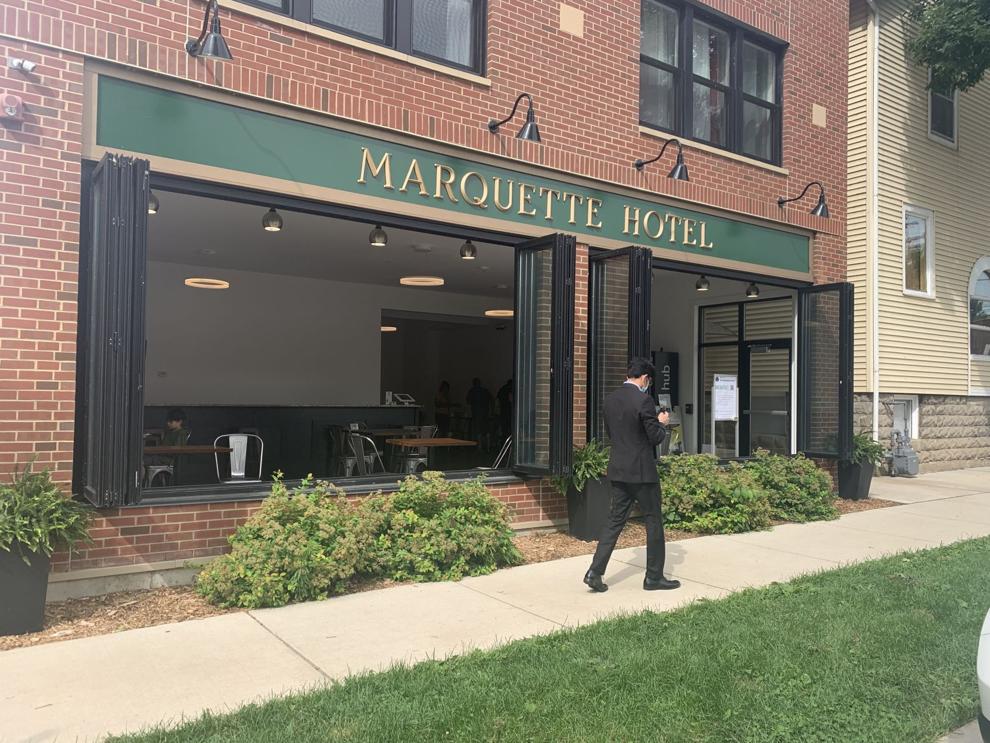 James Montgomery opened the cafe mid-May in his three-year-old hotel on South Baldwin Street off Williamson Street.
Samara Kalk Derby | Wisconsin State Journal
Bombay Fast Café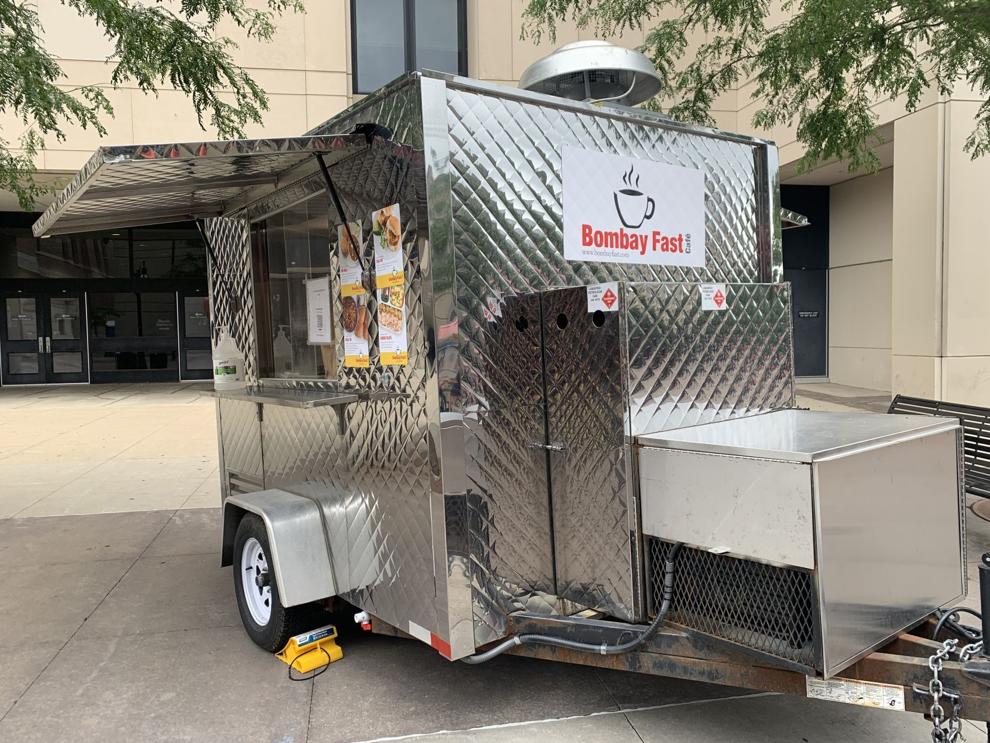 Madhuri Ranade opened her food cart in June on Library Mall, and sells four items.
Samara Kalk Derby | Wisconsin State Journal
Good News Ice Cream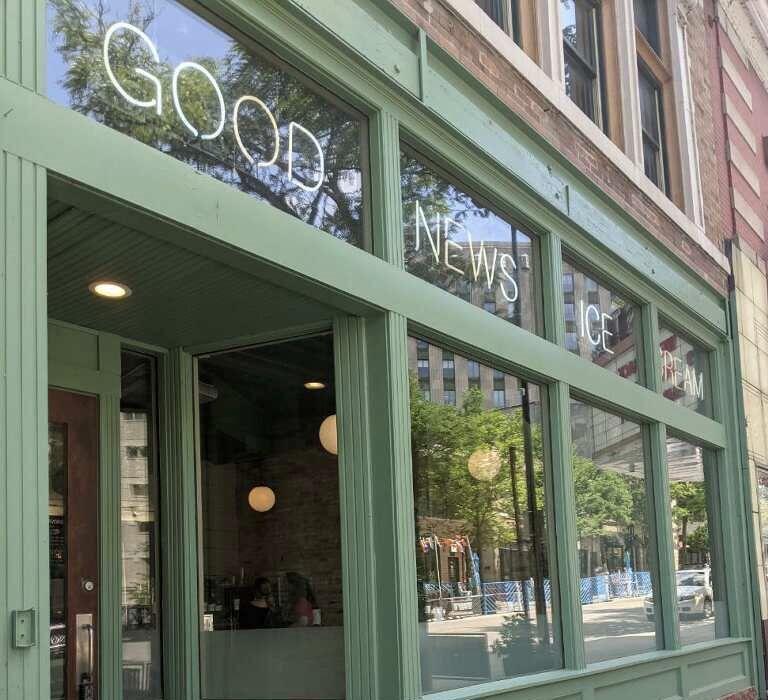 Andy Haker, who owns Madison's on King Street, turned the restaurant-bar's party room into an artisan ice cream and coffee shop.


ANDY HAKER


Oz by Oz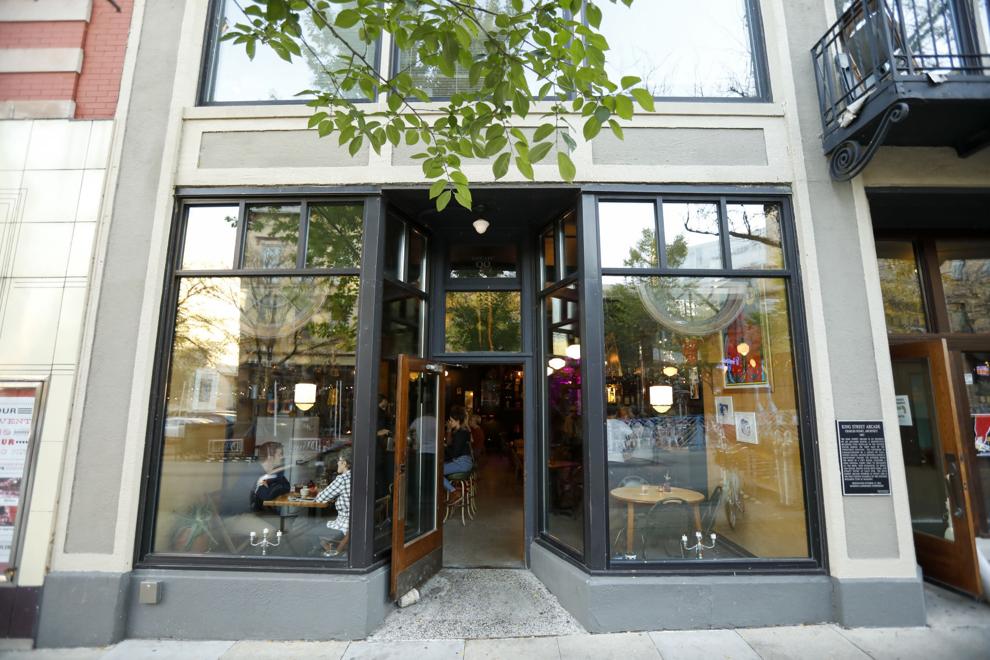 Sam Parker, Ryan Huber and Brian Bartels, who also own neighboring Settle Down Tavern, opened the bar in October on King Street.


CT ARCHIVES


Leopold's Books Bar Caffe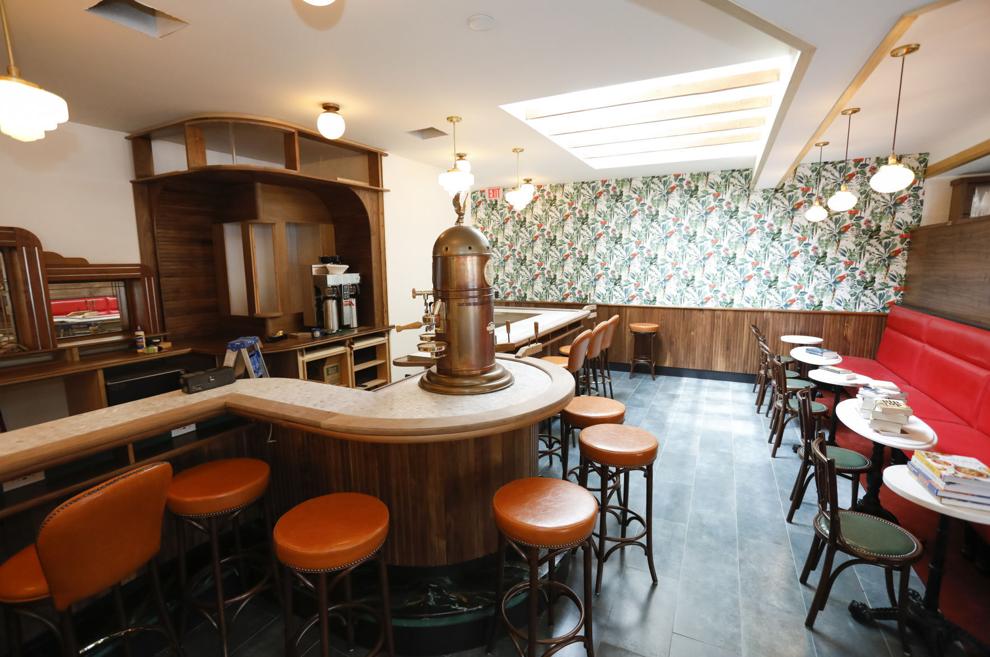 Sam Brown opened a combination bookstore, bar and café in July next to the Regent Street Rocky's, where Greenbush Bakery was.


CT ARCHIVES


Taco Local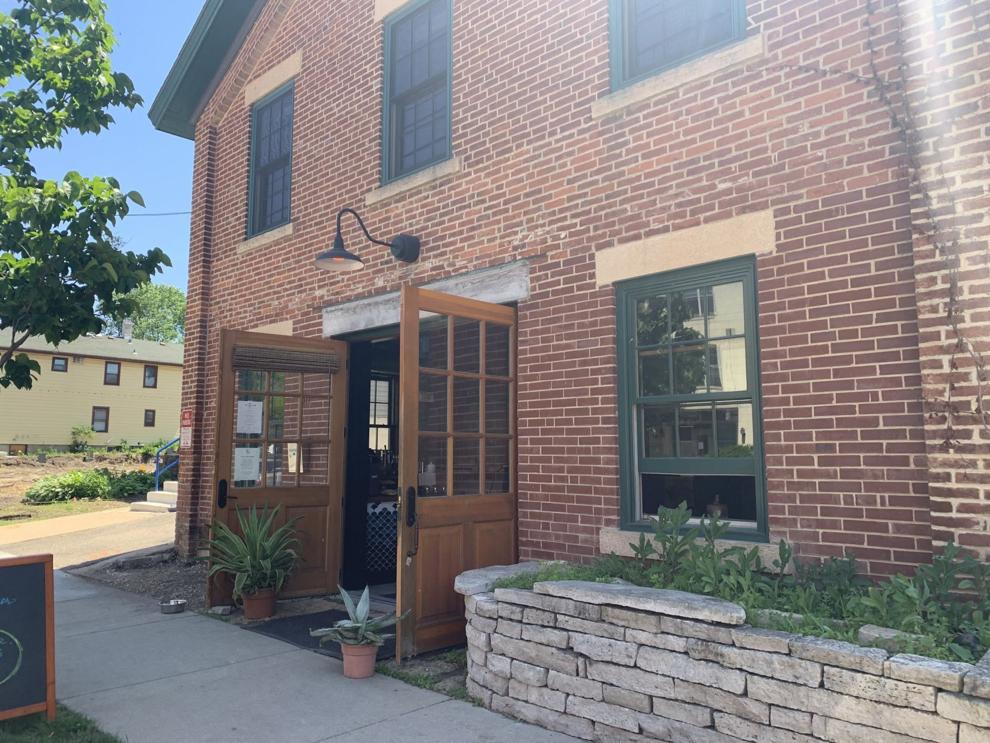 David Rodriguez opened Taco Local in April on Williamson Street where Underground Butcher was.
Samara Kalk Derby | Wisconsin State Journal
Dive Inn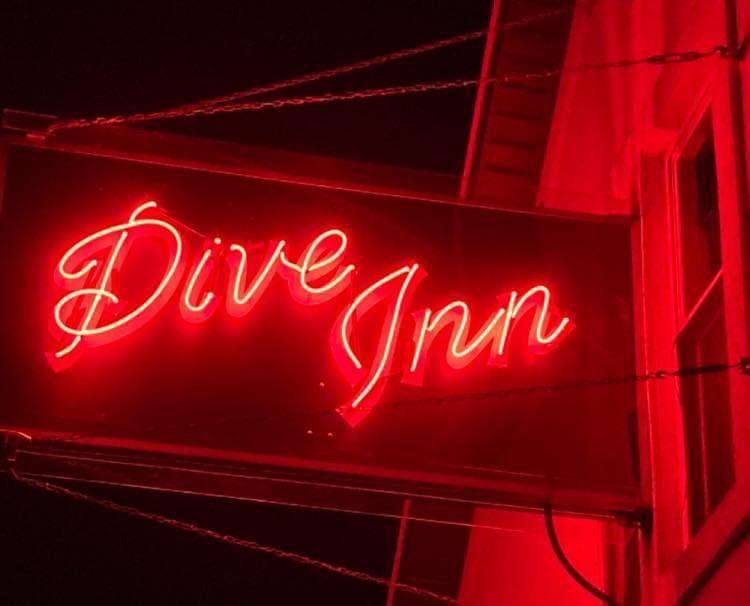 Ryan Ramig and Josh Wacker opened a bar on Cottage Grove Road where JoBeck's Bar was.


DIVE INN PHOTO


Hone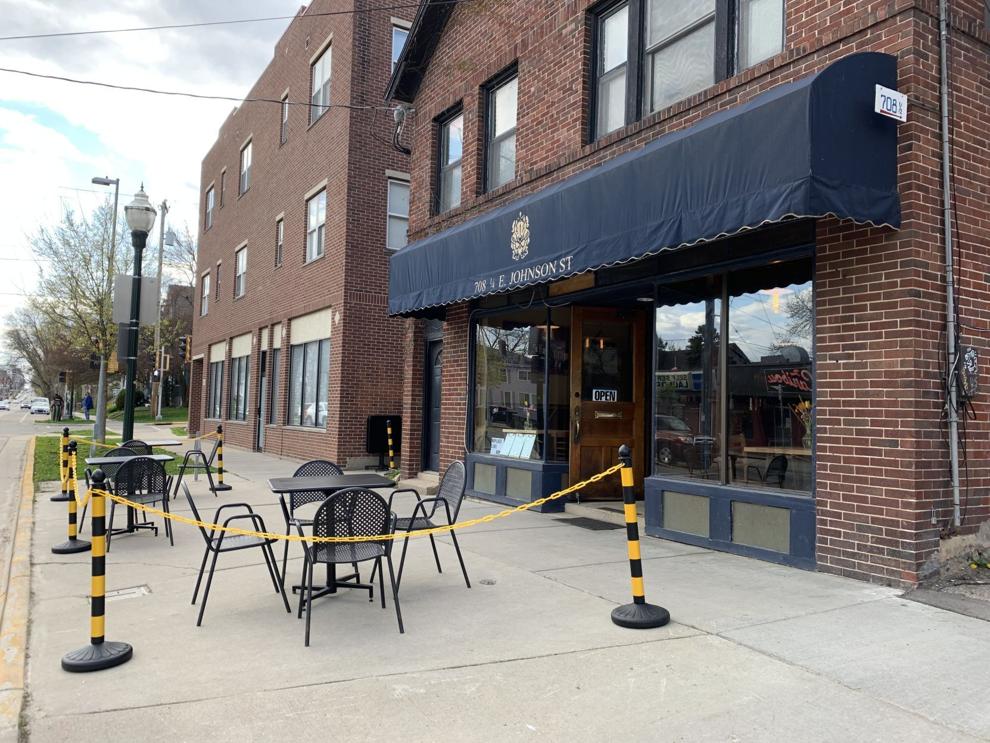 Michael Parks opened this eclectic restaurant in the former Forequarter space on East Johnson Street.
Samara Kalk Derby | Wisconsin State Journal
City Barbeque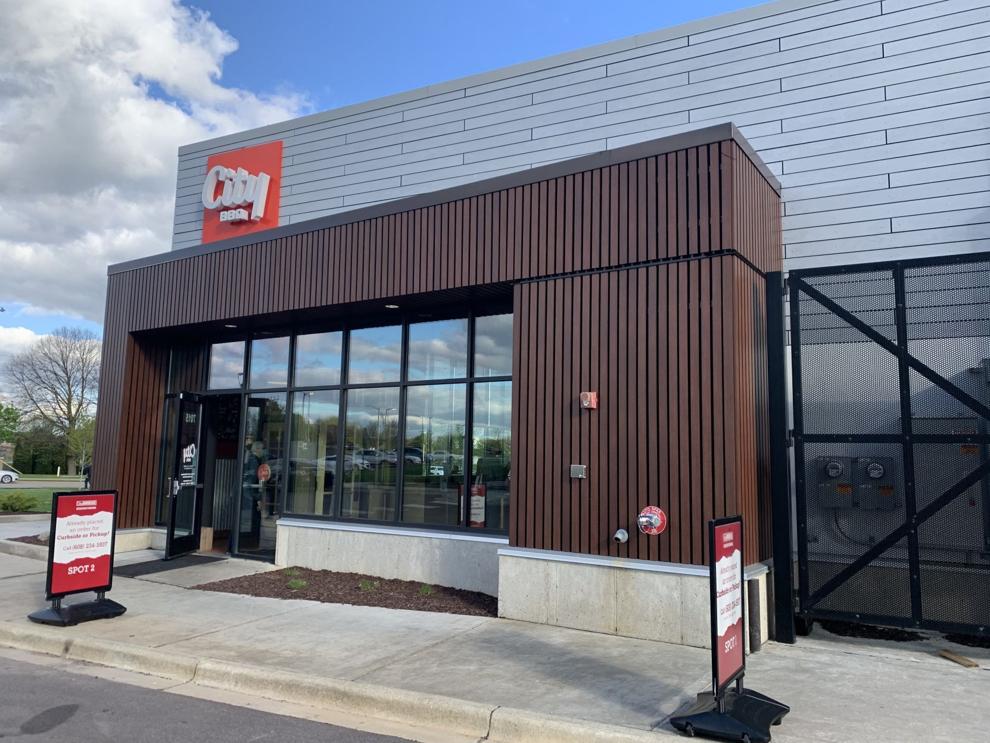 This Ohio-based chain opened its first Wisconsin location in March at the corner of Gammon and Mineral Point roads.
Samara Kalk Derby | Wisconsin State Journal
Rising Sons Verona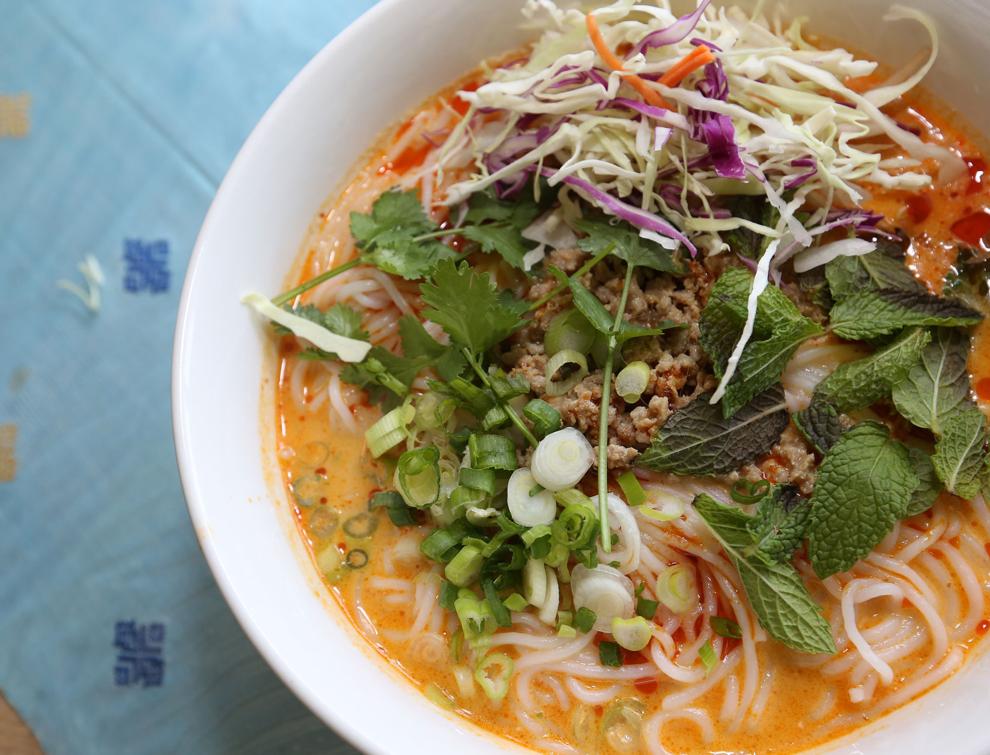 Sinarack "Be" Macvilay opened a third Rising Sons Laotian-Thai restaurant on West Verona Avenue, where Jordandal Cookhouse was.


STATE JORNAL ARCHIVES


Camp Beef Butter BBQ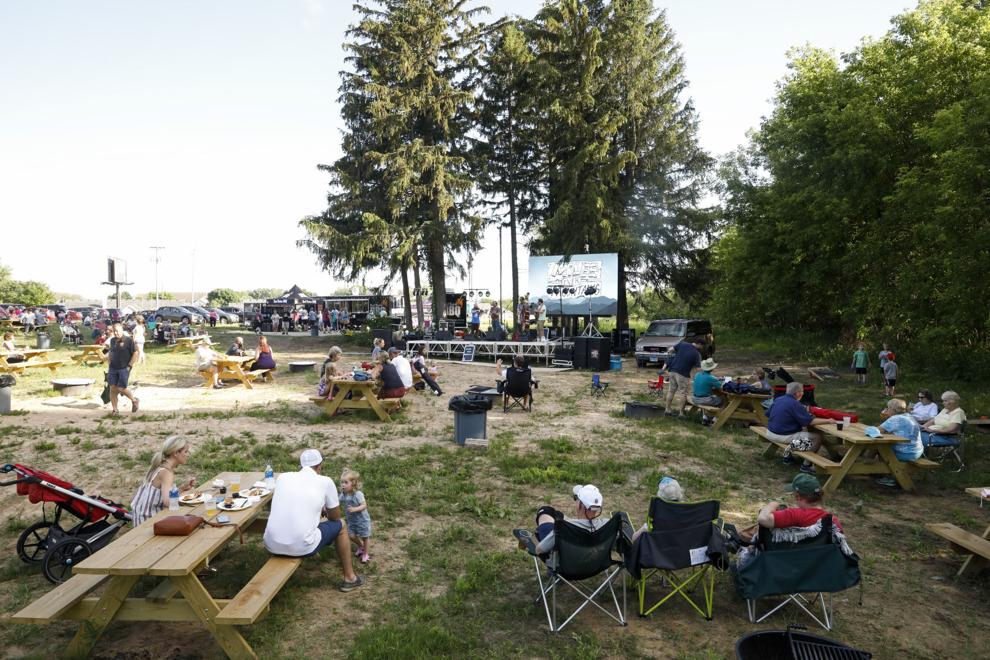 Patrick Riha, who owns Beef Butter BBQ restaurant on the North Side, opened this seasonal outdoor spot in the town of Westport.


CT ARCHIVES


Buck & Honey's Waunakee
The restaurant, in the former Boston's Pizza Restaurant & Sports Bar, had a soft opening in December 2020, but is being counted as a 2021 opening.


CT ARCHIVES


Forma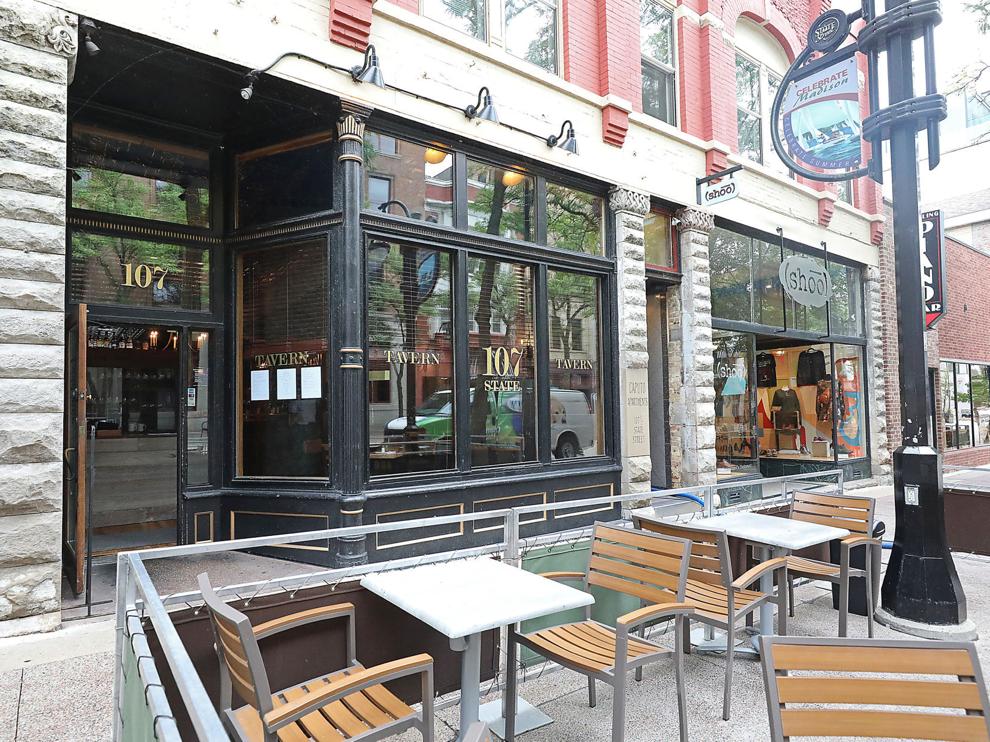 Nathan Mergen, who owns the restaurant/bar 107 State at that address, expanded next door last spring into the former Shoo store, for a private dining room and "urban art gallery."


JOHN HART, STATE JOURNAL ARCHIVES


Dark Horse ArtBar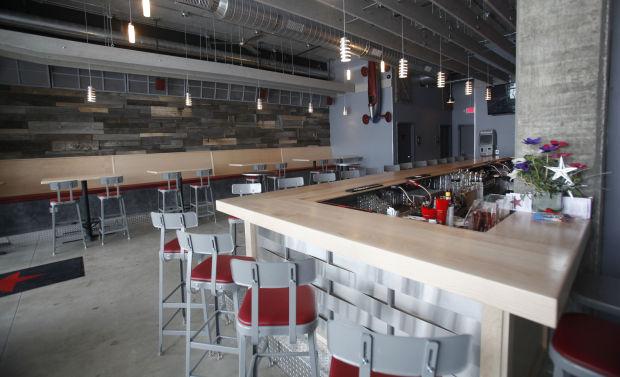 Patrick DePula of Salvatore's Tomato Pies on East Washington Avenue took over the space next door that used to be Star Bar for an art gallery, bar, and performance art and music venue.


CT FILE PHOTO


Coming soon: Jacknife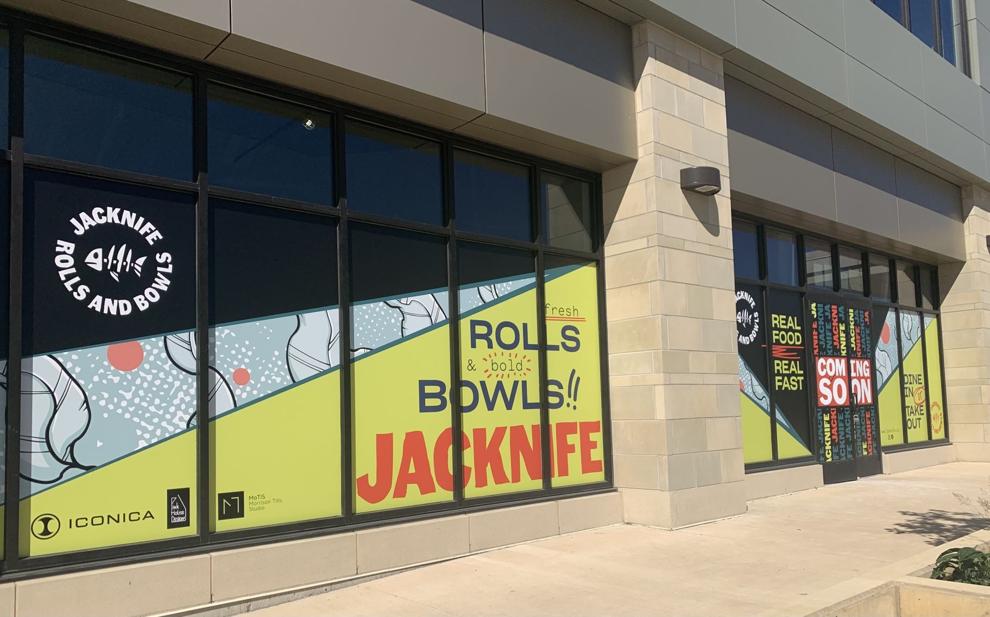 Jacknife will be a fast-casual restaurant on East Washington Avenue from the owners of the sushi favorite RED.
Samara Kalk Derby | Wisconsin State Journal
Coming soon: Chasers 2.0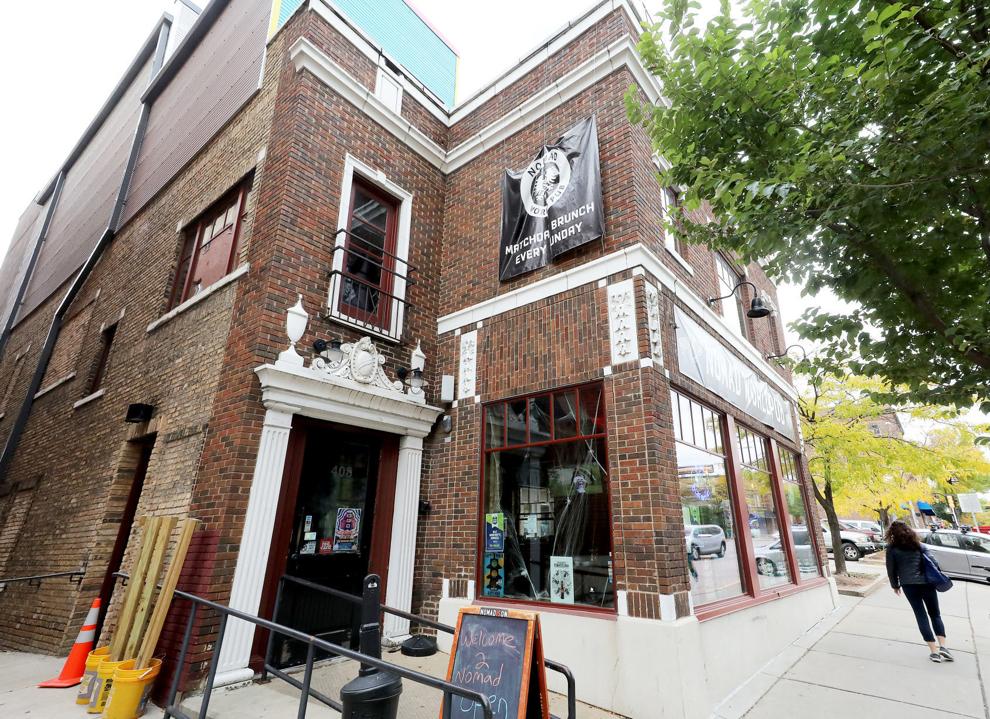 Chasers Bar & Grille was chased out of its West Gorham Street home because of redevelopment, but Chasers 2.0 is opening in the old Nomad spot a block away. 


STATE JOURNAL FILE PHOTO


Coming Soon: East Johnson Family Restaurant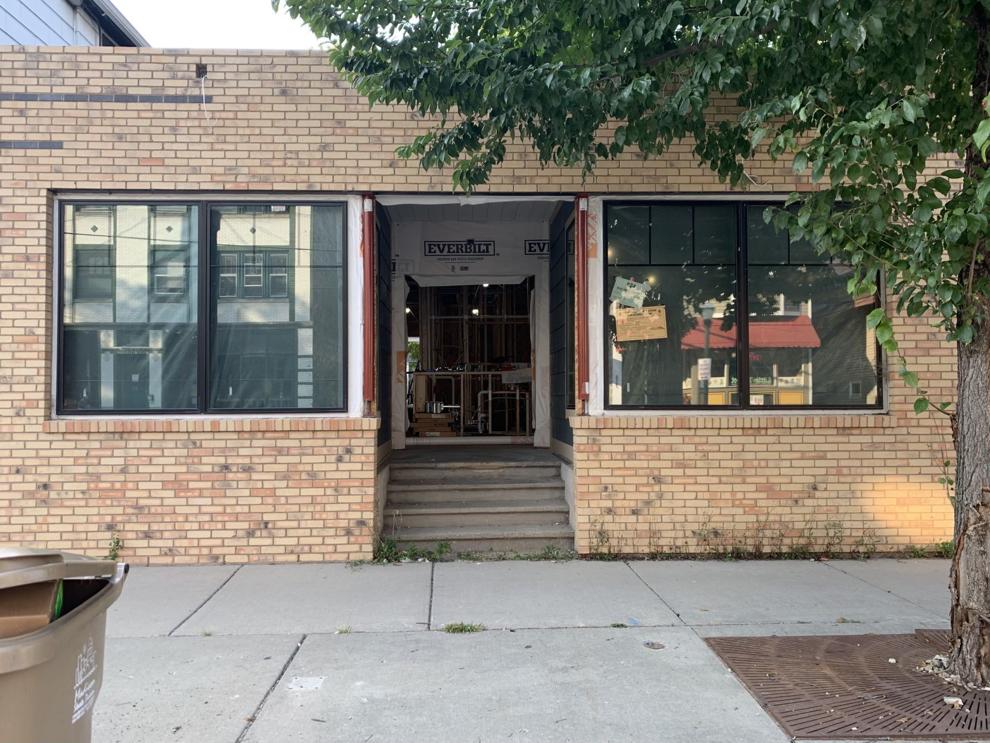 East Johnson Family Restaurant, an upscale diner from the couple behind Johnson Public House.
Samara Kalk Derby | Wisconsin State Journal
Coming Soon: Driftless Social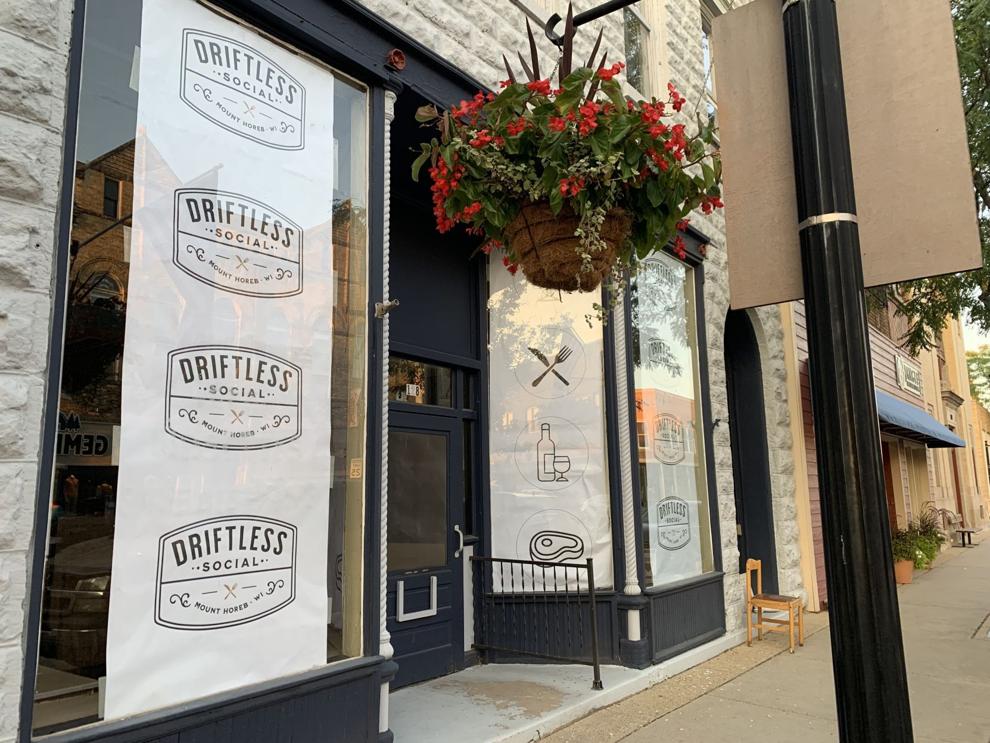 Driftless Social in Mount Horeb, a supper club in the old Schubert's diner and bakery from Matt and Tim Schmock, two grandsons of the founders of Smoky's Club in Madison.
Samara Kalk Derby | Wisconsin State Journal
Coming Soon: Mio Fratello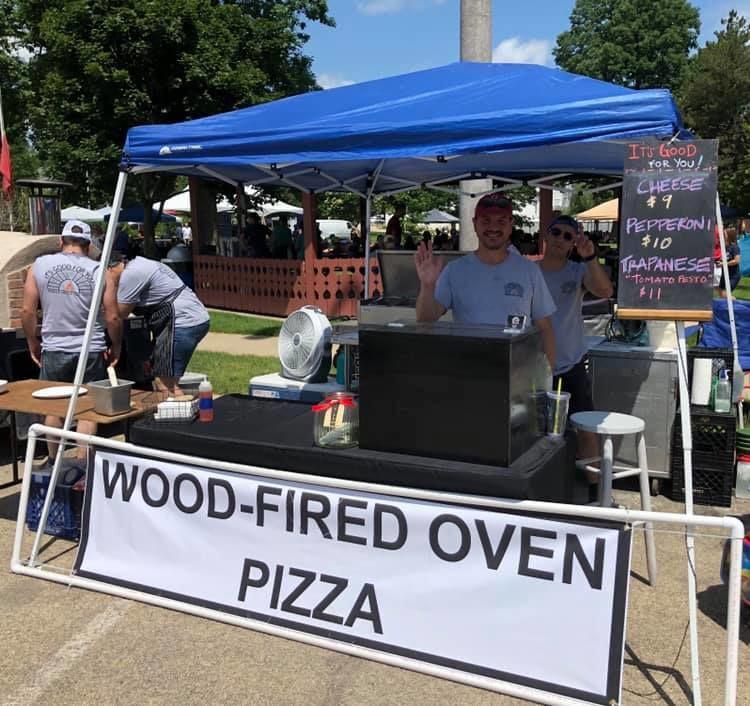 Mio Fratello, a pizza place on the North Side from Alessandro Monachello and Chris Guglielmo. The partners have tweaked their business model to do catering and pop-up events. They've been selling their wood-fired pizza at the North Side Farmers' Market and at festivals and private events.


BETSY GUGLIELMO PHOTO


Coming soon: Red Rooster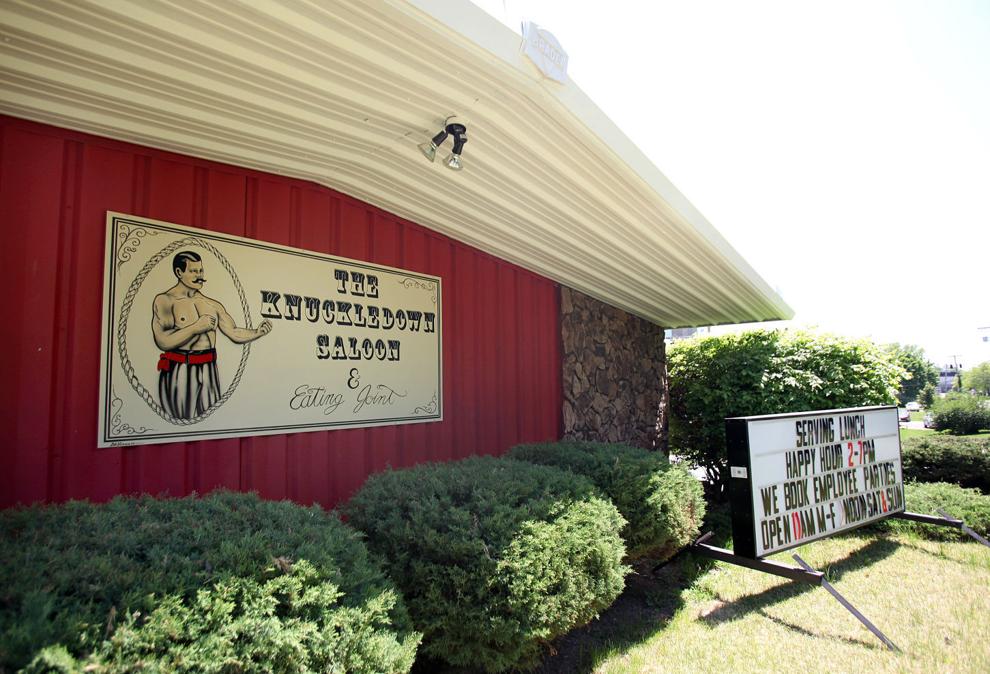 Red Rooster in the former Knuckle Down Saloon from Jesse Steinberg, Paul Schwoerer, Tim Payne and Dan Resnick, members of Madtown Mannish Boys, a local blues band.


State Journal archives