Enjoy massive cheesesteaks, creative sushi, fried fluff, and more on this journey along Broadway and beyond.
Devoted foodies and restaurant novices alike love The Feed. Register now for our twice-weekly newsletter.
Perhaps you started quarantine by baking banana bread only to discover a harsh truth a few weeks later: Cooking yourself is for idiots. Now that you're dying to support local restaurants anyway, we've scoured Southie for eight excellent, to-go-friendly places that will get you from breakfast to a coma on the couch after a pasta dinner. Good Appetite!
Carriage and delivery by AK
Sometimes you don't need a luxurious dinner with deconstructed New American cuisine – you just have to devour a superlative pizza parlor and call it a day. To do this, turn to this hangout in Southie with a huge variety of staples: pizza, subs, salads, pastas and barbecues. Here you will find crispy encrusted favorites like a classic cheese pizza, but also pies with Globus-Trot inspirations, including slices with Portuguese Linguica sausage and the paneer tikka pizza with pieces of cheese and spices from Indian cuisine. Steak tips and gyro dinner round off the range of dinner plates. If you're feeling a little leaner and greener, try the huge salads like the house Greek with crispy iceberg and romaine lettuce, as well as heaps of feta.
309 D St., Boston, 617-269-3500, akstakeout.com.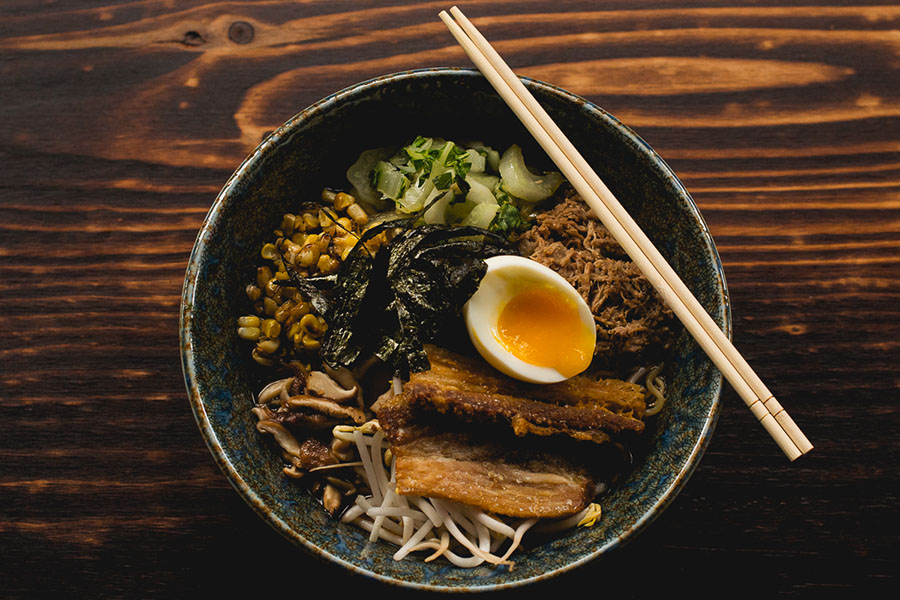 Fat baby
Baby, it's cold outside – and Fat Baby is here to deliver you hot bowls of chicken pho soup seven days a week. The Broadway Restaurant Group's Bambino (next to the older siblings Lincoln Tavern, Loco Taqueria & Oyster Bar and Capo) hurls standard sushi such as Californian rolls as well as Maki specialties such as Flex: Shrimp Tempura with seared ribeye, aioli with black garlic and greens. You'll also find playful noodle bowls, poke salads, and snacks like crab rangoon with sweet chilli and plum sauce, wagyu pusher with American cheese, and rice cake with tuna. Don't forget the delicious cocktails, including a mai tai take away, which will add a touch of tiki to your snack.
18 Dorchester St, Boston, 617-766-3450, fatbabysouthboston.com.
Fox & the knife
Basically, you can order blindly at Karen Akunowicz 'Southie enoteca – just close your eyes and click randomly on the spot's online menu – and you can be sure that whatever arrives at your door will be your new favorite food. From the creamy burrata with warm walnut vinaigrette to the tagliatelle Bolognese, which pairs hearty wild boar with light green thyme zing, every ready-to-eat dish is a winner. However, if you're feeling a little more motivated (and want to claim all the credit for a restaurant-worthy meal), opt for the Fox Pasta program: you can choose packages of uncooked pasta from Akunowicz, from creste de gallo curls to bundles of bucatini, along with their dreamy sauces and other freshly made goodies, to conjure up a meal at home.
28 W. Broadway, Boston, 617-766-8630, foxandtheknife.com.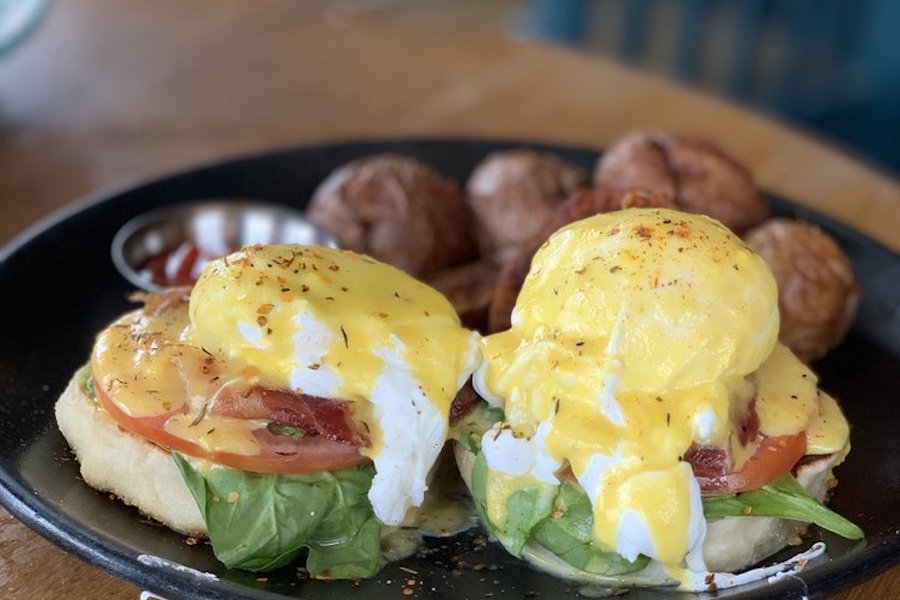 Local 149
Sure, you should definitely eat vegetables and otherwise make wise dietary choices if you can now. But self-care also means pampering yourself a little. That's why we have three words for you: Fried fluff. The absurdly decadent dessert menu of this Southie spot that combines fried fluff with peanut butter and Nutella is enough to make you skip the main course altogether. But you won't, because Local is looking for local ingredients to make pub grub with a wink, from duck poppers (a posh cousin of the jalapeno variety, with herb cream cheese and bacon) to chicken tenders topped with corn flakes and short ribs are macaroni with cheese. In addition, daily specials – from burger melt on Mondays to steak dinner on Fridays – ensure good food throughout the week.
149 P St., Boston, 617-269-0900, local149.com.
Moonlight 152
Chef Asia Mei's creative comfort food is basically tailor-made for dining on the couch wrapped in blankets by the fireplace – or more precisely, the sizzling Netflix equivalent: Everything feels familiar but has a contemporary touch . Moonshine's new menu is divided into four "phases" (like 2020!) Of starters, divisible plates, starters and desserts. Highlights include bites of sourdough filling and tacos wrapped in bacon, which add the joy of bringing an overcrowded street truck into your own home. The brunch menu is also enticing, especially the iconic park and recreation inspired Ron Swanson special, a giant quesadilla with smoky pork and eggs in an oversized, homemade scallion pancake.
152 Dorchester Ave., Boston, 617-752-4191, moonshine152.com.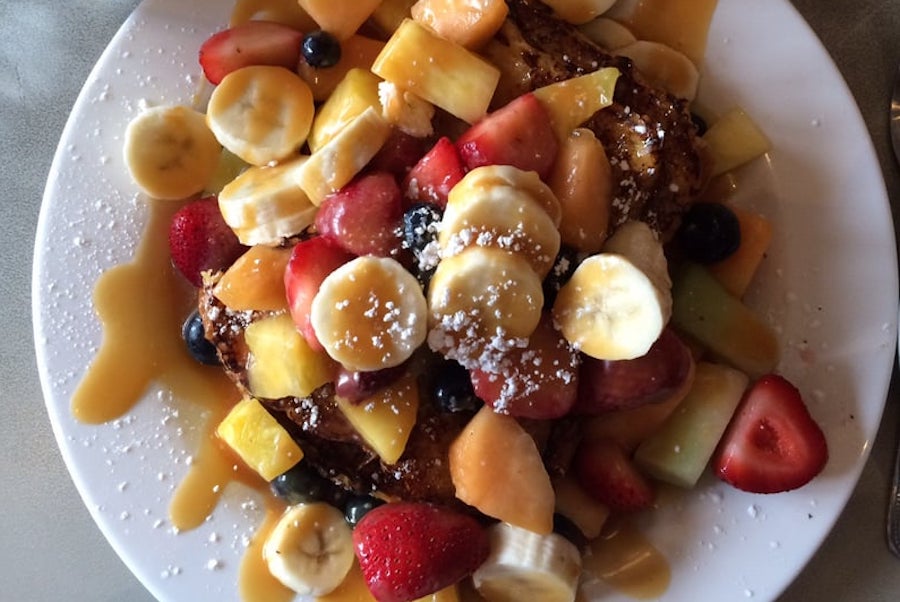 The Paramount
If your cooking skills start and end with cereal at breakfast, know that you can order some of Paramount's iconic early morning dishes to turn weekend brunch-style fun into blah workdays. In days gone by, you had to try your luck in the crowded parking lot and kill time while waiting long (if worthwhile) for plates of caramel and banana French toast. For now, however, skip the wait and hop on the horn (or DoorDash) for hearty omelets and egg sandwiches, sides of Cajun fries with just the right kick of cayenne pepper, and sweeter treats like malted waffles and chocolate chip pancakes. Paramount also offers lunch and dinner with burgers, salads, fillet tips, and other American diner-style favorites.
667 E Broadway, Boston, 617-269-9999, paramountboston.com.
Rondos submarine sandwiches
There is something to be said for a restaurant that knows what it's nailing and likes to stay on track rather than trying its hand at too many different dishes. Case in point: the family-run Rondo's is a popular spot for anything served between two slices of bread, especially the cheesesteaks that trigger lunch. The hustle and bustle in the neighborhood over the submarines also calls out the standout Chicken Parm and the overcrowded Italian laden with hot oil, vinegar, and vinegar. It should be noted that the spot is only available for cash, though the affordable prices and generous portions more than make up for missing out on those cute credit card eateries.
134 W Broadway, Boston, 617-269-0274, Facebook.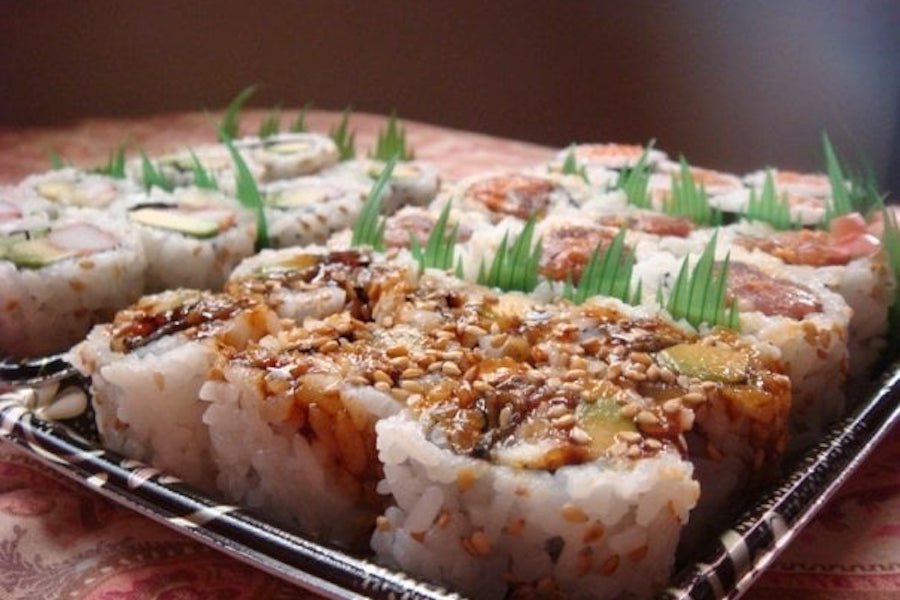 Teriyaki house
This standby takeout on West Broadway offers plates of Japanese and American-Chinese staples you crave on a cold winter night: warming miso soup, bowls of soba noodles and tender broth, General Taos chicken with a crispy kick. In a true takeaway fashion, the portions are absolutely gigantic too – buckets of food you swear you'll stop eating halfway, but gobble up anyway because it's so good. Plus, the chicken, teriyaki, and sushi combo is the perfect choice if you're starved and undecided. The pairing is served with rice, miso soup or a salad of your choice.
32 W Broadway, Boston, 617-269-2000, teriyakihouse.com.