From yakitori to hearty pasta dishes to dumplings, these are 15 of the best restaurants near Boston's Orange Line MBTA stations.
Foodies and restaurant newbies alike love The Feed. Sign up now for our twice-weekly newsletter.
After months of being closed – sorry, "diversion" – the Orange Line has finally reopened, hallelujah. (At least that's what the MBTA says. We'll believe it when we ride it ourselves.) To celebrate the celebration, here's a guide to 15 excellent restaurants along this turn of the T, which runs from Malden to Jamaica Plain and stops in Somerville, Chinatown and other premier dining destinations along the way.
Every restaurant on this list meets two simple requirements: it's a five-minute walk from an Orange Line station, and it's great. This is certainly not an exhaustive collection of all the restaurants within easy walking distance of the Orange Line, but it should be enough to get you started if you start commuting again or are just exploring. Read on for details on hand-pulled garlic pasta dishes and fine Cuban dinners downtown, a trio of Italian options in Back Bay and South End, Cambodian sandwiches in North End, Jamaican food in Jamaica Plain and more.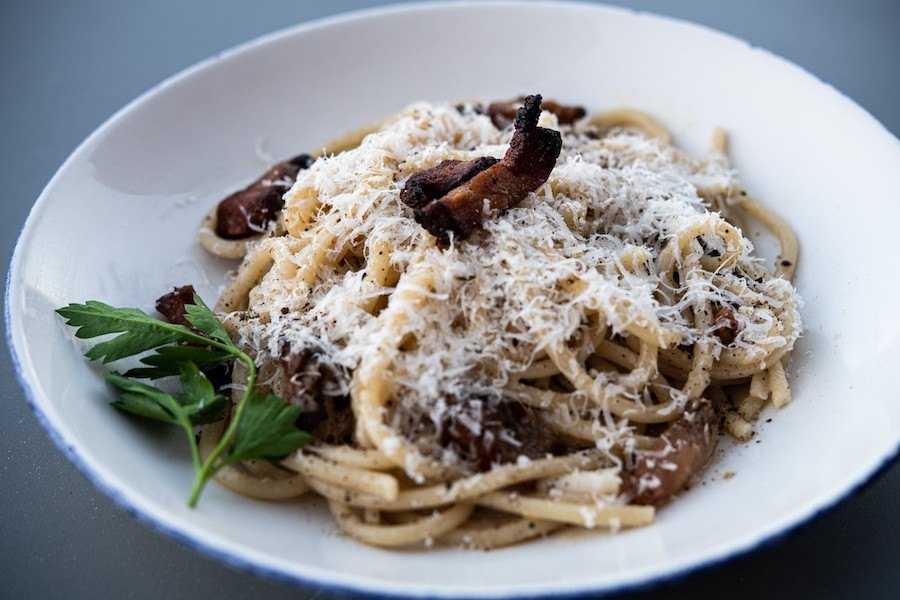 alcove
Nearest Orange Line stop: north station
Since opening in late 2018, Alcove has been a welcoming destination away from the hustle and bustle of TD Garden/North Station with industry veteran Tom Schlesinger-Guidelli (East Coast Grill, Craigie on Main, Island Creek Oyster Bar, etc.). the helmet. A new addition to the team in early 2022 took Alcove to another level: chef Charles Draghi, who owned the late, great Italian restaurant Erbaluce in Boston's Bay Village. Look for some Erbaluce favorites on the Alcove menu, particularly Draghi's famous carbonara. Aside from those Italian highlights, the menu is mostly what the team describes as "the New England coast," full of seafood.
50 Lovejoy Wharf, West End, Boston, 617-248-0050, alcoveboston.com.
ashur
Nearest Orange Line stop: Roxbury Junction
Serving halal African and Middle Eastern food since 2007, this neighborhood mainstay is steps from the Boston Islamic Society Cultural Center and Roxbury Community College. Braised lamb and lamb shank are bestsellers, and don't forget a cup of Somali chai. Feed a group? Try a "sports plate" – combinations of several meat dishes with rice or spaghetti.
291 Roxbury St., Roxbury, Boston, 617-427-0599, ashur-restaurant.business.site.
Brassica Kitchen & Cafe
Nearest Orange Line stop: forest mountains
Take a ride to the Forest Hills end of the Orange Line to enjoy "the ride," a world-spanning tasting menu, at Brassica, a casual neighborhood eatery serving fine dining. If you opt for the à la carte menu instead, don't miss the koji risotto, a dish with very few ingredients but incredible flavor; the Brussels sprouts spiced up with lemon, maple and miso; and the ever-popular fried chicken.
3710 Washington St., Jamaica Plain, Boston, 617-477-4519, brassicakitchen.com.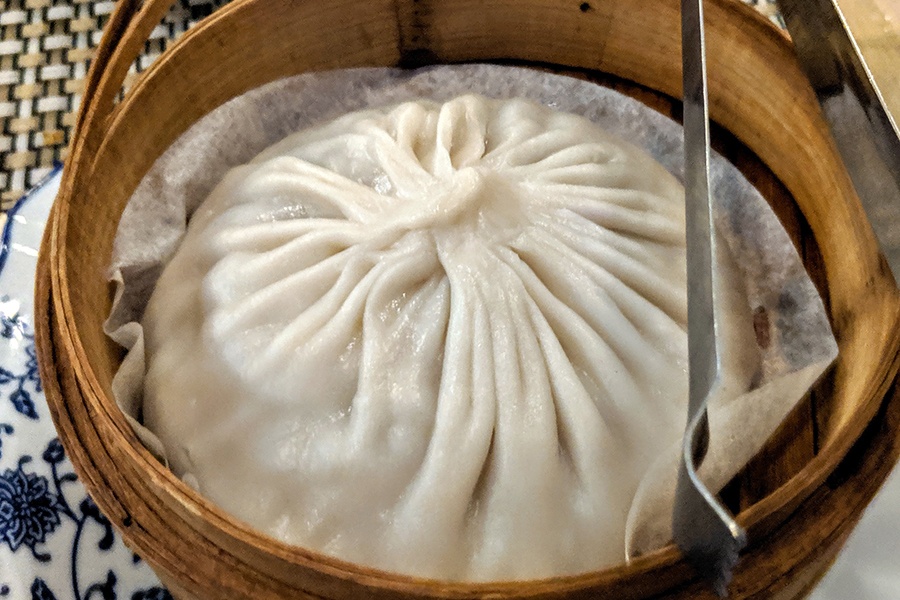 district kitchen
Nearest Orange Line stop: Malden Center
The Malden Center is a treasure trove of dining options, but one of the restaurants closest to the T also happens to be one of the neighborhood's absolute best: District Kitchen, a Chinese restaurant that shines with its seafood dishes and variety of dumplings like this pitch black squid dumplings and the kind of silly but fun XXL soup dumpling (eat carefully with a straw.)
2 Florence St., Malden, 781-480-3113, district-kitchen.com.
Gene's Chinese Flatbread Cafe
Nearest Orange Line stops: Downtown Crossing and Chinatown
Those unfamiliar with Gene's might be tempted to order the Xi'an-style cumin and flatbread sandwiches the restaurant's name alludes to, but Gene's really shines with its thick, chewy, hand-pulled noodles, which generously dusted with minced garlic and chili powder. Toss a lamb skewer and infuser for a hearty lunch in downtown Boston. The tiny place is counter service with a few seats inside so have a spare seating plan – picnic on the greenway maybe? – during peak weekday lunch times.
86 Bedford St., downtown Boston, 617-482-1888, genescafe.com.
The sky
Nearest Orange Line stop: Rocky creek
The Haven – Boston's premier (and only) Scottish pub – has now opened at its new address in the Brewery complex, making full use of space, which is larger than its original Jamaica Plain home, with a busy schedule of events. With comedy, trivia, whiskey tastings and more on the calendar, this is the place to come for hospitality, haggis (back on the menu soon), fried Mars bars and more whiskey. There is also a large terrace and easy parking.
284 Amory St., Jamaica Plain, Boston, thehavenjp.com.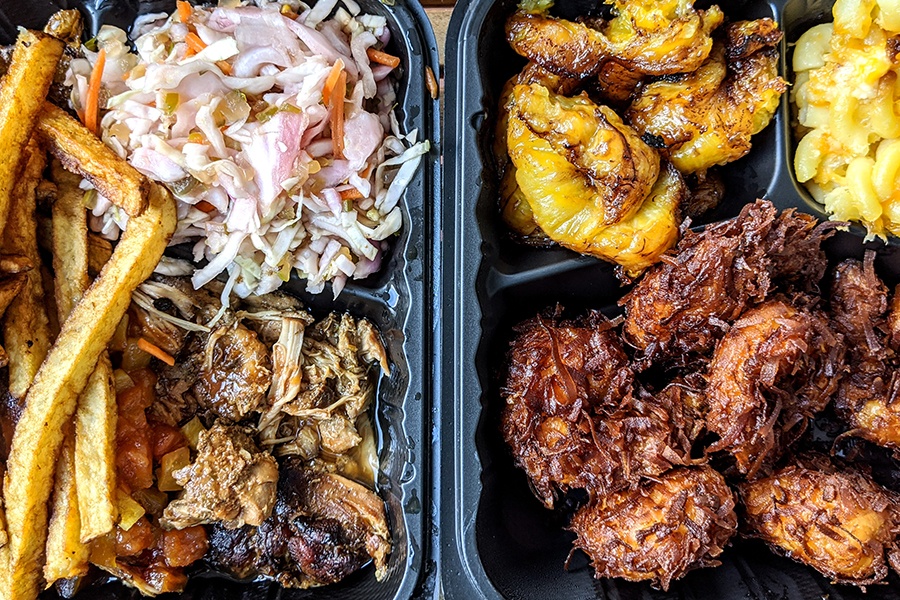 Jamaica Wed Hungry
Nearest Orange Line stop: Jackson Square
Located adjacent to Jackson Square T-Station, Jamaica Mi Hungry serves hearty portions packed with dishes like braised oxtail, jerk chicken and garlic shrimp, paired with sides like an irresistible mac and cheese. This location opened just before the pandemic hit, but the store has been around in various forms for a decade. You can still drive the food truck around town or book catering for special events.
225 Center St., Jamaica Plain, Boston, 617-708-0465, jamaicamihungry.com.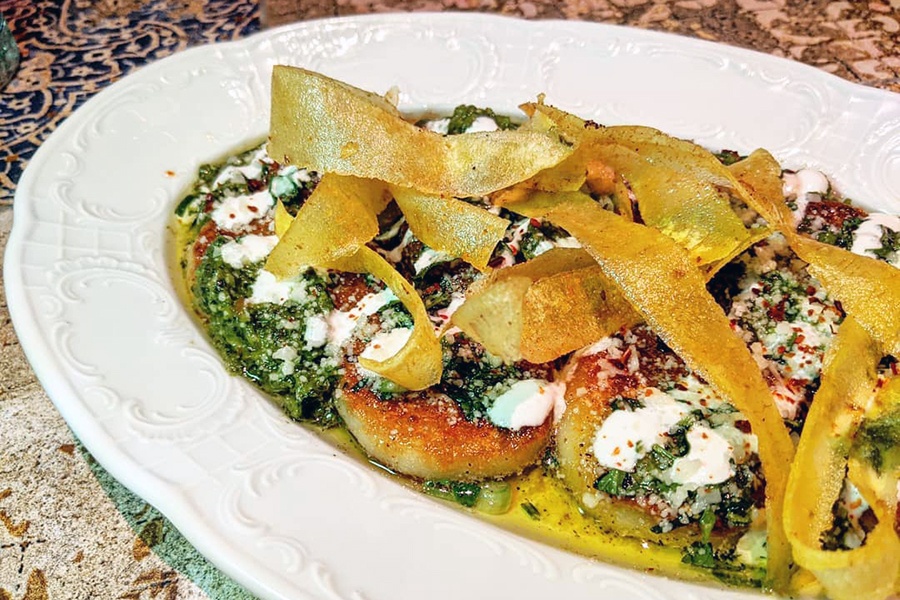 marial
Nearest Orange Line stop: Federal State
Sip mojitos galore with this bold, elegant tribute to Cuban cuisine from the team behind Yvonne's, Lolita and more. The stunning space at Post Office Square provides the perfect backdrop for dishes like fufu gnocchi in garlic butter; mini arepas made from corn and shrimp; and sticky ribs in a smoky guava sauce.
10 Post Office Sq., downtown Boston, 617-333-8776, marielofficial.com.
What
Nearest Orange Line stop: Massachusetts Ave
A meal at Mida has to start with two things: glazed duck wings and the heavenly focaccia with garlic butter. Then try one (or more) of the impeccably prepared pasta dishes, like the classic carbonara or paccheri bolognese. Better yet, dig into five pastas with the popular Mangia Monday special, which feeds two people a hearty helping of pasta plus salad and bread for $80. Find Mida on the South End/Roxbury border, just a short walk from Mass station. ave T removed.
782 Tremont St., South End/Roxbury, Boston, 617-936-3490, midarestaurant.com.
spurge
Nearest Orange Line stop: Roxbury Junction
One of Mission Hill's favorite breakfast spots, the very friendly Milkweed is known for dishes like the baby Dutch pancake with lemon ricotta, blueberry compote and strawberries, and the comforting shakshuka accompanied by meatballs or falafel. But don't forget the dinner menu, which includes an exceptional sirloin mac and cheese.
1508 Tremont St., Mission Hill, Boston, 617-516-8913, eatatmilkweed.com.
The salty pig
Nearest Orange Line stop: Back bay
Across the street from Back Bay Station, Salty Pig is always buzzing with charcuterie boards for choosing your own adventure; Choose from a range of meat and cheese options, along with accessories like smoked shallot jam and Fresno pepper jam. The pizzas are also popular in the neighborhood.
130 Dartmouth St., Back Bay, Boston, 617-536-6200, thesaltypig.com.
SRV
Nearest Orange Line stop: Massachusetts Ave
From the same team as Salty Pig (see above), SRV pays homage to Venice, which is particularly noticeable in its cicchetti – Italian bar snacks. Don't fill up on too many snacks, though, as SRV's pastas are also top-notch, and you should end with gelato or sorbet in flavors like grilled pineapple or cookies and cream with olive oil.
569 Columbus Ave., South End, Boston, 617-536-9500, srvboston.com.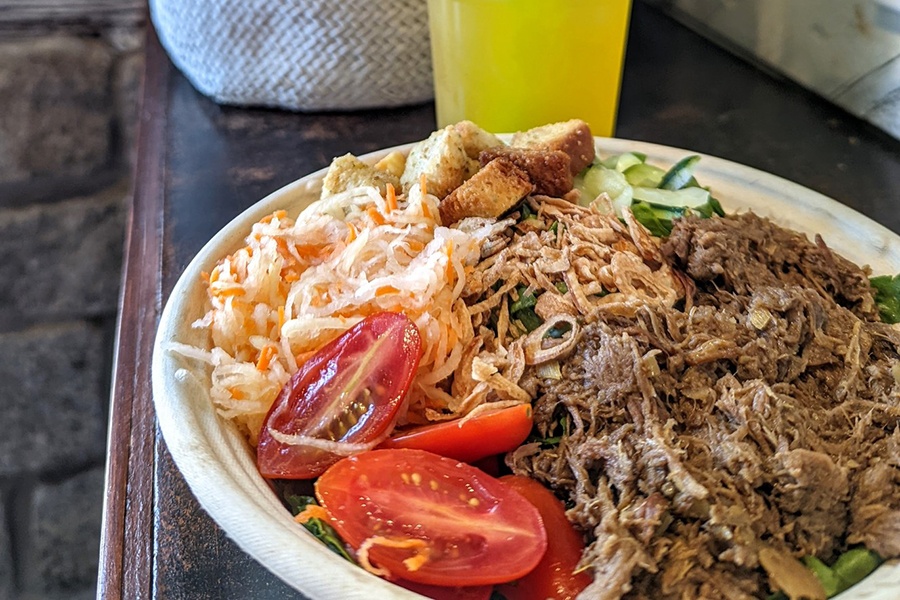 Saturday
Nearest Orange Line stop: hay market
If you hop off the T at Haymarket you are just steps away from the North End and all the cannoli and pasta to eat. But the North End has more to offer than just Italian food, like this fairly new joint, a tiny Cambodian sandwich shop that fills toasted baguettes with fillings like crunchy five-spice tofu or Kroeung coconut beef curry. (Try the fillings in salad form, too.) To drink, get the passion fruit juice with coconut jelly.
227 Hanover St., North End, Boston, 857-829-1299, suasday.com.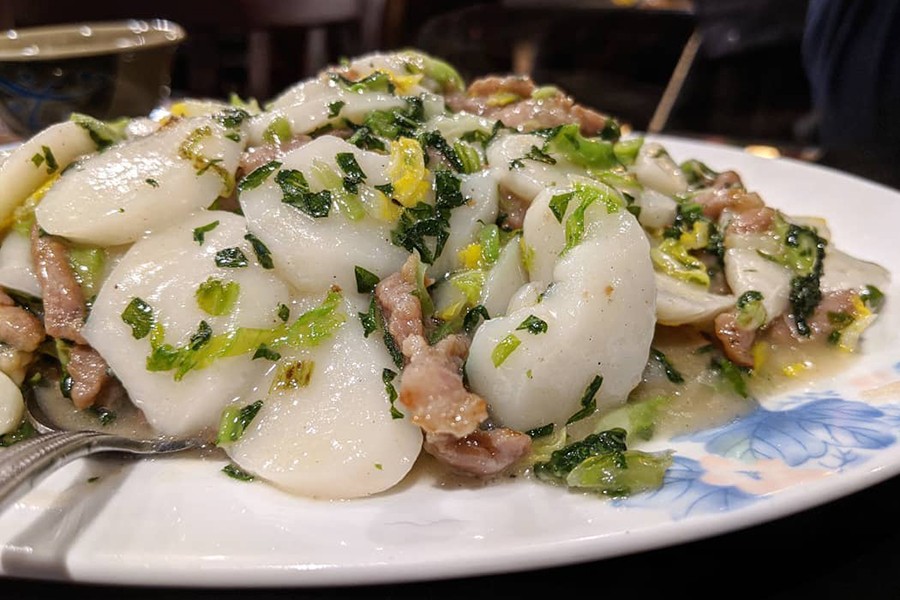 Taiwan cafe
Nearest Orange Line stop: Chinatown
Without a doubt, Chinatown is one of the best dining districts in Boston, so this is just one of many outstanding places to check out just a short walk from the Chinatown T station. Taiwan Cafe's soup dumplings — dubbed mini-steamed buns on the menu — are some of the best around, as are the pan-fried Taiwanese-style dumplings. Along with dumplings, also check out the Taiwanese-style duck and sliced ​​beef shank on rice or try the Sichuan-style white fish in a spicy broth.
34 Oxford St., Chinatown, Boston, 617-426-8181, ordertaiwancafe.com.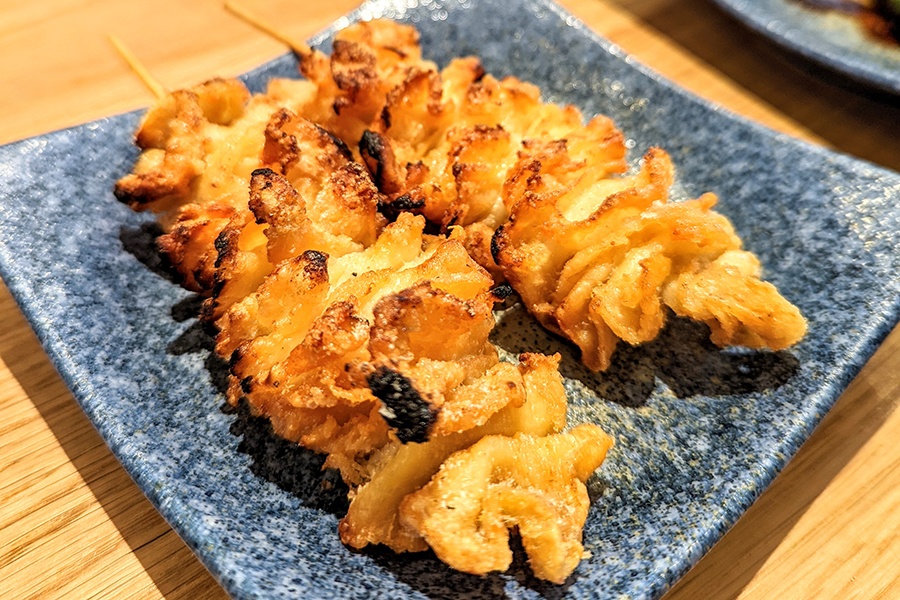 Yakitori Totto
Nearest Orange Line stop: assembly line
The Assembly Row T-stop puts you right on the edge of what appears to be an ever-expanding Assembly Row development, which is teeming with shopping, dining, and residential buildings. There are around 30 places to eat and drink, catering to most moods and appetites. One place not to be missed is one of the newcomers, Yakitori Totto, whose big sister has been around in New York for almost two decades. Browse a long list of meat and vegetable skewers, from chicken hearts to kurobuta sausage to eggplant with miso paste.
455 Foley St., Assembly Row, Somerville, 617-616-5047, tottonyc.com.