When it comes to fresh, local food, they are the crème de la crème.
Foodies and restaurant newbies alike love The Feed. Sign up now for our twice-weekly newsletter.
Want more local food news? Sign up for WBUR's Cooked pop-up newsletter, a New Englander's three-week quest for sustainable eating. You'll understand how to reduce your impact on climate change through your food choices and take actionable steps so YOU ​​can make a difference.
Here in New England, we're pretty spoiled when it comes to access to fresh, farm-grown foods. From small plots of land just outside of town to sprawling acres of farmland and pasture in quiet corners of the region, our country is a piece of land with a rich agricultural heritage and many smart, resourceful cooks turning it into hay in the kitchen. But if you're wondering which restaurants really take the eat-local ethos seriously, before you spend your hard-earned cash, check out some of our favorite places to eat that support local farms.
shamrock
"Fast food" isn't a category that typically lends itself to following a farm-to-table philosophy, but restaurateur Ayr Muir has proven it's possible since MIT-trained materials scientist Clover first came up with it Vegetable-oil-fueled groceries started Truck in 2009. 13 years, 14 storefronts and a whole host of famous chickpea sandwiches later, Muir has managed to expand his partnerships with local farms along with his vegetarian empire: tomatoes, for example, come from Lindentree Farm in Lincoln and eggs from Chip-in-Farm in Bedford. Clover is so committed to its commitment to using only farm-fresh produce that, believe it or not, it doesn't have a single chest freezer in its restaurants. Very cool.
Multiple locations, cloverfoodlab.com.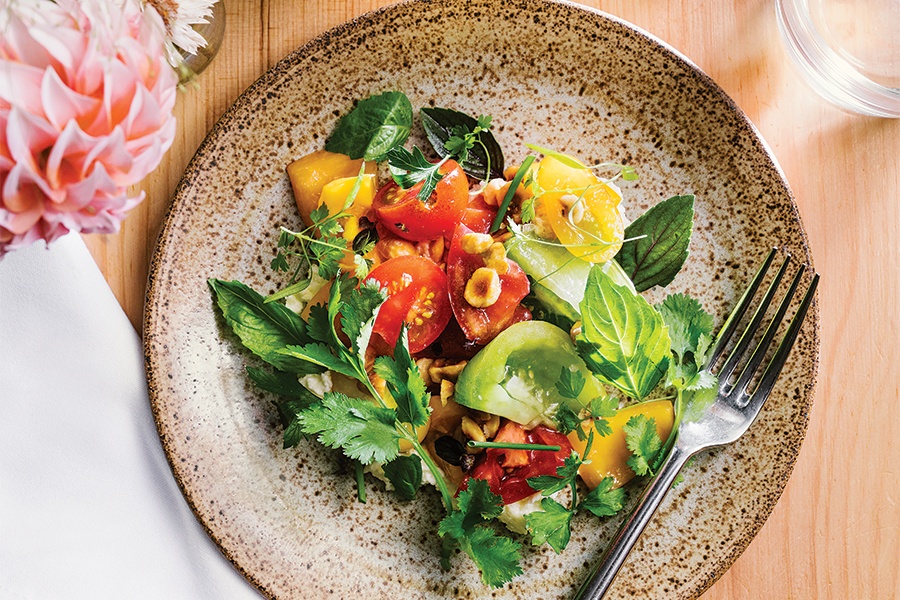 Field & Vine
Field & Vine awaits behind a bright green door in an alley off Union Square. Inside, the spot is adorned with pots full of baby plants and plates — many of which are served from a wood-burning grill, the centerpiece of the open kitchen — that underscore Chef Andrew Brady's commitment to hyper-seasonal sourcing from New England farms and fisheries. (This can always add up to Jerusalem artichoke hash with sunflower tahini and trout roe, leech ceviche with fermented habanero sauce, or a beet and olive salad with pistachio and fennel aioli.) Additionally, Brady and his wife and co-owner Sara Markey is as thoughtful of the drinks menu as they are of the menu, focusing on natural wines from small producers – something they delve into even further at Dear Annie, their new pescetarian pub and wine bar in Cambridge.
9 Sanborn Ct., Somerville, 617-718-2333, fieldandvinesomerville.com.
lining
Speaking of sustainable, small-scale production wines, you'll find that Forage lives up to its strong reputation for these wines, even hosting special dinners with glasses dedicated to responsibly grown grapes from Armenia, the Basque Country and everywhere else in CZ. The beautiful, under-sung gem just outside Harvard Square lives up to its name, turning to local suppliers like famed mushroom picker Tyler Akabane for ingredients. They're used to preparing thoughtful New American cuisine with a "waste no part" philosophy: beef heart (smoked, then served with dried Roxbury Russet apples) and fish head and collar (braised with white mirepoix and sake and served with pickled asparagus ). ) recently appeared on the menu, for example.
5 Craigie Circle, Cambridge, 617-576-5444, foragecambridge.com.
Frank
These days, farm-to-table dining is more associated with rustic restaurants outfitted with unfinished woods and adorned with mason jars. Long before it became a trendy buzzword, James Beard Award-winning chef Frank McClelland was an early proponent of the movement at L'Espalier, his white-tablecloth-draped, French-inspired fine-dining institution in Boston's Back Bay. L'Espalier closed in late 2018, but McClelland continues to cook with the best and freshest local farms – Gloucester's Cedar Rock Gardens, for example – at his eponymous, worthwhile North Shore restaurant. When he's not roasting half-chickens or cranking out boar-haute dogs, you can even find McClelland growing vegetables and herbs for Frank in his own home. (Oh, and the restaurant has an adjacent market with local cheeses, artisan foods, and other groceries to stock your pantry.)
112 Rantoul St., Beverly, 978-998-4946, farmtofrank.com.
Henrietta's table
Chef (and conservationist) Peter Davis is another local pioneer of farm-to-table food: Henrietta's Table has been serving hearty, home-grown New England cuisine in Harvard Square since 1995. For starters, Davis turns to local producers like Verrill Farms, Red Fire Farm, and Siena Farm (run by Chris Kurth, whose wife, acclaimed cook Ana Sortuna, turns their Sudbury, Mass. harvests into Eastern Mediterranean feasts in the Oleana) . He then turns it all into Yankee pot roast dinners, 'pig under a brick' with mashed sweet potatoes, and even cheesecake with candied walnuts. The latter, laced with maple syrup from Maynard Farm, is also available during Henrietta's long-loved weekend brunch.
1 Bennett St., Cambridge, 617-661-5005, henriettastable.com.
Puritans & Company
Over the past year and a half, chef Will Gilson has been busy creating not one, not two, but three new restaurants at Cambridge Crossing. (The final act in that hat-trick, Geppetto, finally opened its doors in October.) Yet even while all of that was going on, he didn't drop a single ball in the kitchen of his first house, Puritan & Company, which is celebrating its 10- anniversary this fall in Inman Square. It's still an excellent entry into the farm-to-fork genre – now a real legend among millennial Bostonian foodies – thanks to traditional and modern interpretations of New England cuisine, which always comes out cooked just right from the roast, including free-range chicken Salsa Verde to grass-fed ribeye with wild mushroom sauce. While Gilson works with a litany of local farms, it helps that his family's homestead is the four-acre Herb Lyceum in pastoral Groton, Mass., which just brought back its on-site farm dinners for another spectacular season.
1166 Cambridge St., Cambridge, 617-615-6195, puritancambridge.com.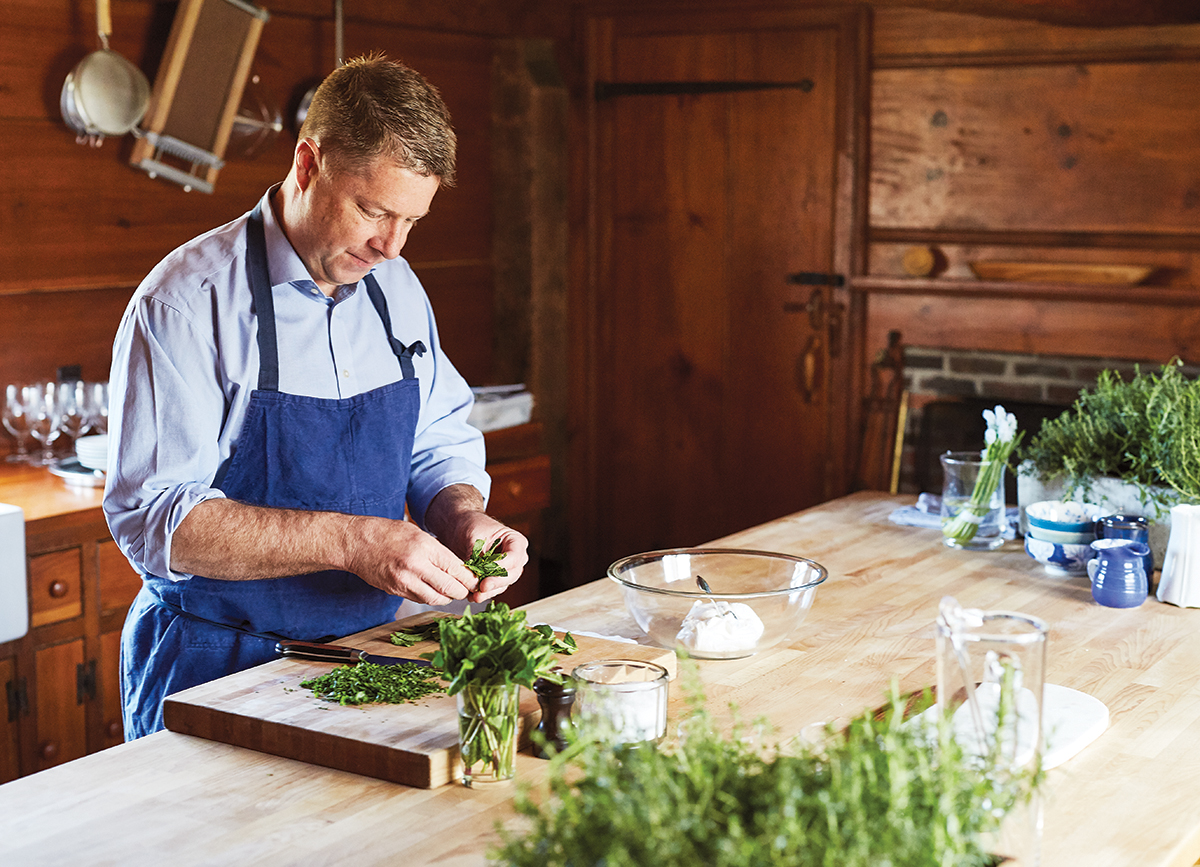 Saltbox kitchen
Saltbox, another restaurant on its own farm, makes the most of the vegetables, meat, honey and more that come from its 10-acre family-owned Concord estate: Its casual daily kitchen covers everything from soups and sandwiches to appetizers with fresh ideas like Cauliflower and parsnip cheesecake with braised leeks and herb pesto. The Darling Café (which offers catering for groups of 10 or more) even has a grab-and-go market where you can snag the microbrewery beer they make with their own hops. And if you're ever considering a career change – well, that's covered too. Saltbox Farm offers a unique apprenticeship program that offers prospective farmers the opportunity to apply for a paid position to learn and apply regenerative farming methods. Come on, get your hands dirty.
84 Commonwealth Ave., Concord, 978-610-6020, saltboxkitchen.com.
Season to taste
Once upon a time, chef and owner Robert Harris focused solely on catering, leaving graduate chef Carl Dooley to take on the late-night duties at his (awkwardly named) restaurant, Table at Season to Taste. Now Dooley has moved on to Mooncusser, an exceptional sustainable seafood restaurant on Back Bay; Season to Taste, on the other hand, is making good headway with its newly streamlined, still punchy name. Seasonality remains the name of the game — if Jerusalem artichoke is ubiquitous, for example, you might be served with smoked hake or turned into ice cream to accompany apple chips. Hell, in Harris' hands, even the humble, grassy dandelion can be paired with feta in a crepe to serve with rack of lamb spiced with Aleppo pepper.
2447 Massachusetts Ave., Cambridge, 617-871-9468, www.seasoncambridge.com.
Urban Hearth
Just a few blocks from Season to Taste, chef and owner Erin Miller has been cooking quietly at Urban Heart, a warm, charming, modern American restaurant that celebrates all things local: from the cotuit oysters that Miller grills, and with a finger of lime serves up a coconut-chili emulsion, to the Red Fire Farm eggplant grown in Granby, Mass., which is roasted and smoked for one dish and then topped with cauliflower, roasted tomatoes, and cilantro yogurt for another. It's an intimate operation, but the ultimate experience comes in moving just one of four seats at the chef's counter. Here, Miller's multi-course tasting menu offers an early taste of her next big dishes.
2263 Massachusetts Ave., Cambridge, 617-682-7295, urbanhearth.net.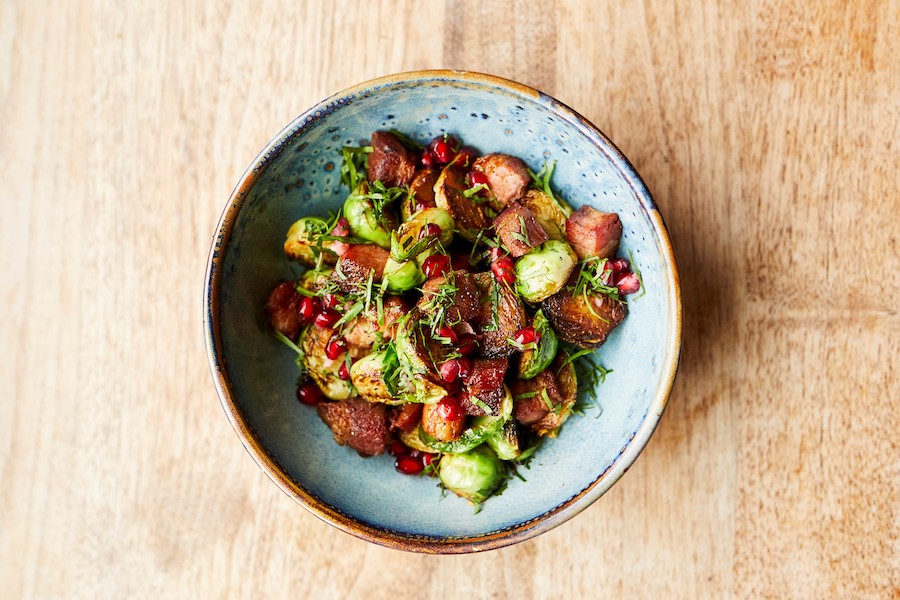 Woods Hill Pier 4
The sparkling, chic Seaport sibling of Woods Hill Table, restaurateur and local food activist Kristin Canty's original Concord spot, this Boston waterfront gem looks like a million dollars. Luckily, chef Charlie Foster's food deserves a front-row seat as he works with ingredients sourced straight from Woods Hill's own New Hampshire farm: the lamb, for example, is grilled and served with piquillo pepper romesco plated, as well as the large pork loin for two served with potatoes and Jerusalem artichoke gratin.
300 Pier 4 Blvd., Boston, 617-981-4577, woodshillpier4.com.